Prints never go out of fashion. Not only your choice of clothing reflects your personality, mood and style, but also your choice of innerwear tells a lot about you. Why wear boring intimates when you have the latest range of printed bras in Shyaway. Printed clothing has been a part of pop culture for decades and is still ruling the fashion world. Printed bras and panties exhibit style, sophistication and versatility. If you're a lover of prints then this blog is for you <3. Read on to know about Shyaway's premium range of printed bras and panties collection. 
Premium Printed Bra & Printed Panty Online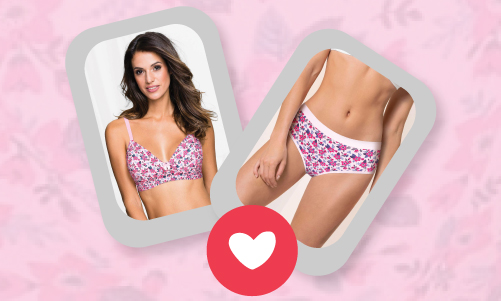 Floral Prints

Bloom N boom in florals. Floral bras display freshness and beauty, and they come in various prints and patterns such as tropical floral, abstract floral, ditsy floral etc. Floral bras are one of the must-haves in your lingerie wardrobe. You can find the latest collection of printed bras in Shyaway.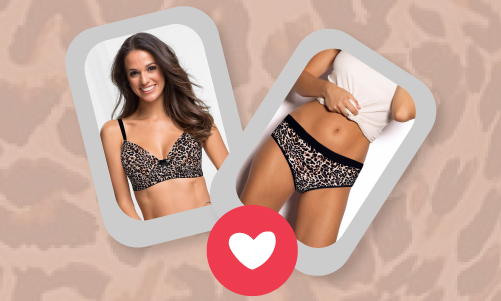 Animal Print

 Animal prints have been popular since ancient times, and their popularity is rising day by day. Animal printed bras will make you look chic, elegant, daring and sexy. Animal print bras have patterns of the skin of fur or animals like leopard, cheetah, tiger and zebra.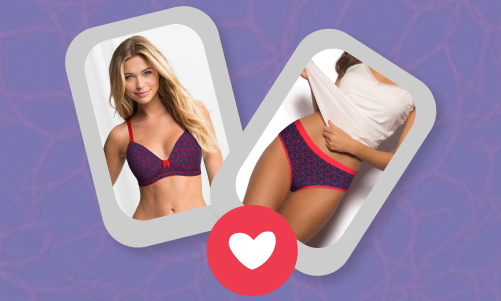 Abstract Print

Abstract prints are in recent trends, and it has the power to enhance your mood. Research says women who love abstract printed bras speak their minds and are also creative and expressive. Abstract prints do not convey any particular visual. Wear abstract printed bras and s(l)tay mysterious 😉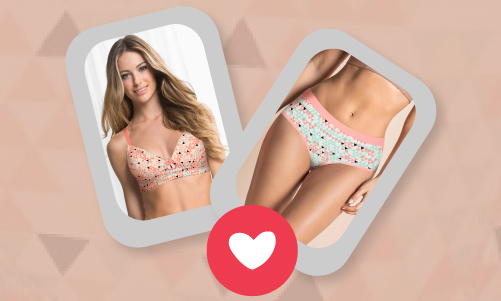 Geometrical Print

 Geometric patterns can never go wrong. From vertical to horizontal to triangles and circular, you can find a plethora of geometric printed bras and panties in Shyaway. A geometric printed bra has the potential to enhance visual interest. Geometric print bras can be worn for any season and occasion.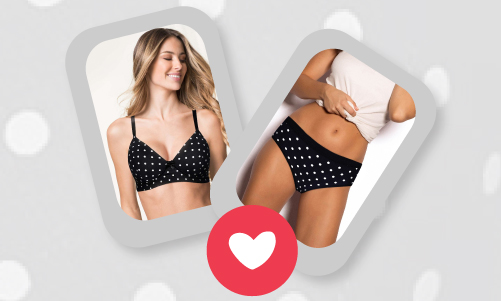 Polka Dot Print

Polka dot never loses its spot in fashion! Polka dots bras have dots in one print of the same size or feature both large and small dots. From Marilyn Monroe to Rita Ora many celebrities have been spotted in polka dot lingerie. Polka dotted bras instantly make you glamorous and hot.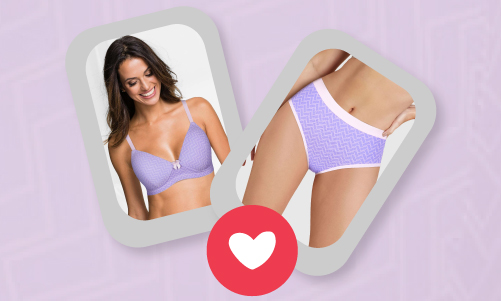 Stripes Print

 Many trends come and go, but stripe print remains evergreen. Stripes bras are considered a classic style and are also known for their slimming effect. Stripe bras can keep you fresh irrespective of the season. There are many types of stripes, for example, colour stripes, stripes on stripes, layer stripes etc. 
A printed bra and panty can gratify your eyes and jazz up your mood. Explore Shyaway's wide range of premium printed panty online collections and grab your favourite to feel powerful, confident and sexy in all your outfits!