Are you one of those women who are afraid of buying tube tops just because you don't know what to wear underneath? Well, we have got you a simple answer that is strapless and stick-on bras. As the name suggests these two bras are designed for tube tops without straps. You might be wondering now then what makes a difference between strapless bra vs stick-on bras. Get to know about them here. 
What Is a Strapless Bra?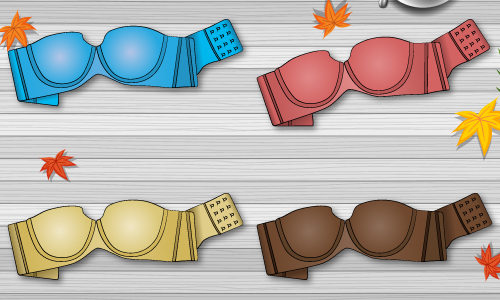 A strapless bra is a bra that is crafted with no shoulder straps. These strapless bras include design characteristics like silicon or rubber lining to prevent the slip away and to provide proper support to your busts. Most of the strapless bras come with moulded cups and an underwire in order to provide extra support. 
Benefits of Strapless Bras
These strapless bras are regarded as the best support system because they offer the best support than any other bras.

Strapless are the best option for women who look for an alternative to traditional bras. 

These bras have put an end to digging straps & bands, battling extensions and so on. 

Strapless bras are considered a foundation for bridal outfits.
What Is a Stick-on Bra?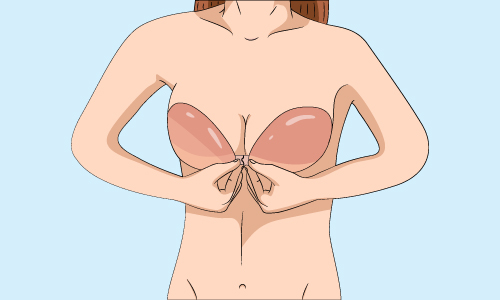 Stick-on bras are also known as adhesive strapless bras, sticky bras, or adhesive bras. These stick bras work like magic by sticking around your bust with the help of adhesive. Stick-on bras are bras without bands or straps. These bras offer support to your busts by being invisible. Many might wonder how to wear stick-on bras but it is so simple and you can wear them in a simple 7 steps. 
Benefits of Stick-on Bras 
Stick-on bras are comfortable and more flexible than normal bras.

They work well under sexy outfits and other revealing clothes.

As they are made with skin-friendly materials you don't have to worry about skin irritations.

These stick-on bras give you a natural look without boosting the appearance of your busts.
Difference between Strapless and Stick-on Bras
Strapless Bra
Stick-On Bra
Definition
A bra without shoulder straps
A bra without straps and a band that sticks on to your busts.
Benefits
Gives a gentle lift to your bust without sacrificing the support and comfort.
It gives you a proper natural cleavage look, comfort and support.
Outfits
Halter Tops
One-shoulder Tops
Half Neck Dresses
Backless Dresses
Plunging Outfits
Scarf Tops
Above all remember to choose the right bra for the right occasion and make sure you shop for the right partner according to your size. Both the strapless bra and stick-on bras have their own pros and cons. So make certain that you have both of them in your wardrobe.