Embrace the best teen bras to make her feel happy and comfy all day long!
It is that magical period where your baby girl begins her journey of turning from a girl to woman and faces several emotional, physical, and mental changes. If you have a teen daughter and wish to buy her first teen bra, you are in the right place. We have rounded up the best training bras for teen girls that can be worn on any occasion.
When to buy bras for tweens? If she experiences the budding breasts under the nipples or little bumps, that is a perfect time. Every girl is different and has breasts that may vary in size and shape. Shyaway has newly-launched the best bras for tweens and teens that are designed exclusively for young girls with developing breasts. These incredible teen bras offer ample coverage, support, and your growing sweetie will feel secure and confident.
Shyaway's Best Training Bras for Teen Girls
Wondering which bra is best for beginners? Your teenage daughter will prefer prints and colors and would want to be comfortable while wearing it. We come up with the best teen bras that will match many of her outfits. These three comfortable bras every teenage girl should own. Let's get started!
Everyday Beginners Bra   
Grab this alluring pink–hued beginner's bra that is super smooth, designed with a full coverage cup, and minimal embellishments. Add this cutesy, comfy, and supportive training bra to her budding bra collection for her. It can be worn under racerback tops and dresses with confidence.
Baby Pink Beginners Bra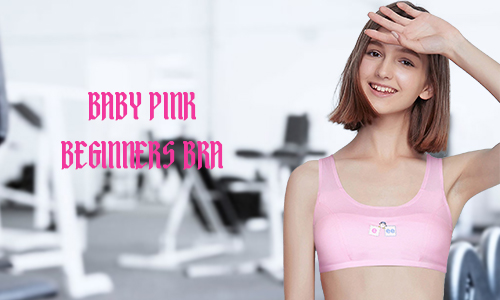 In the beginning, tween's breasts begin to grow and breasts may feel awkward and annoying, this seamed beginners bra adds shape and support to her breasts. The baby pink bra is designed with comfy fabric that is the perfect starter bra for your daughter. Your little beginner can wear this bra after-school sports or dance class.
Grey Printed Teen Bra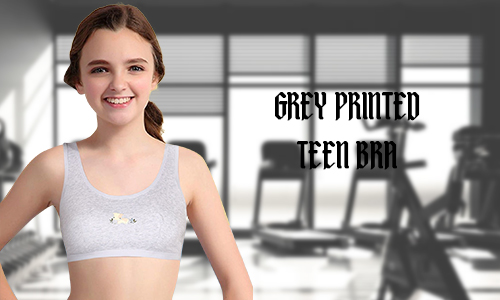 Get your daughter used to this adorable cow print teen bra that is designed to offer her confidence while she plays or dances. It is form-fitting, comfy, stylish, and won't peek out of her outfit.
Seamless Teen Bra

It is a warning! This cute seamless bra will become her favorite. Instead of camisole, she can opt for this comfy bra that offers support and full coverage for breast buds. The seamless teen bra comes in adjustable straps. It is lightweight that will make her feel like wearing nothing at all.
3 Training Bras That Will Get Her Excited!
Training bras are crafted with soft fabric and made for young girls who have begun to develop breasts. Once your little daughter hit puberty, you must add these comfy and supportive training bras to her lingerie drawer. We have rounded up incredible training bras to make her feel confident about breasts ' appearance. Let's have a closer look at them!
Seamless Pink Training Bra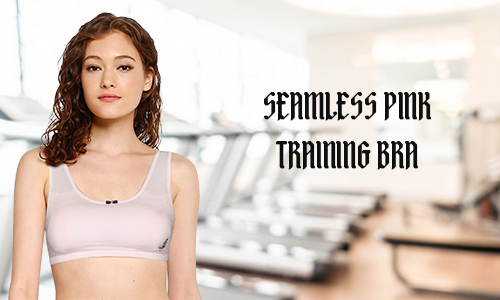 Training bras often provide minimal or no support, made with soft fabric with no cups. Your daughter will find that this amazing pink training bra can be worn under any tops or dresses and gives a smooth look. It's a perfect staple in her wardrobe.
Padded Training Bra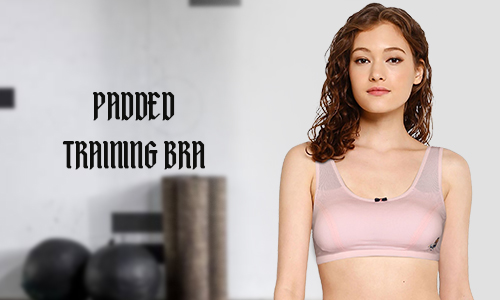 This is the time when you must look for some padded training bras. Normally, girls around the age of 12  require this bra that offers full coverage and better support to her breasts. She can simply slip on to this bra when she goes to school or does any physical activity.
Lace Padded Training Bra

Your daughter will not say no to this cute bra rather she will feel great while wearing it. It provides more coverage and looks pretty. This lace padded training bra is really exciting and comes in lace design at the back. It can be worn under mesh or transparent tops or a dress that will give a stylish look.
Bra Guide on How to Buy First Bra
Here are some easy tips to buy some elegant teen bras. If your daughter has reached puberty, you must remember these things when you shop for her first teen bra.
       

Know her size

       

Focus on comfort

       

It is good to shop her first bra online if your little princess is not comfortable.

       

Look for pretty colors and prints

       

Look for a seamless bra that will boost her confidence

       

Don't buy her fancy bras, push up bras, or heavily padded bras
 Final Words
Browse our range of teen bras to find the right one for your daughter. Check out these best training bras for teen girls that blend perfectly in with everyday outfits as well as school uniforms. Good luck!