The Complete Bra Buying Guide for Teenagers!
Entering the world of bras for the first time can be overwhelming for young girls. This guide is designed to make this journey easier by offering insights into the bra sizes for teenagers, the various types of bras suitable for them, and tips for bra shopping. From understanding the bra size chart specifically designed for teenagers to selecting comfortable bras, we have everything covered. Whether it's a sports bra, a training bra, or a regular one, we will guide you to understand the top bra brands for teenagers, how to choose the right style, and ensure a perfect fit. This is your all-inclusive guide to buying the first bra for a teenager in India.
How Do You Know You Are Ready for a Bra?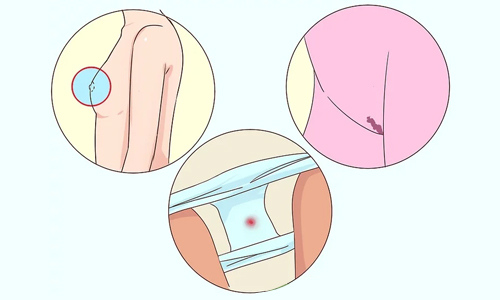 Your bodies start to undergo many physical changes, including breast development with the appearance of nipple buds.
If you feel embarrassed about their visibility through clothing, it's time to get your first bra.
Most breast changes occur during puberty, which also marks the beginning of the menstrual cycle, making it the perfect time to buy your first bra.
Body types vary, and some girls may notice early breast development, making body-hugging outfits awkward.
If this happens, it's time to get your first bra.
What Age Should You Wear a Bra?
Once you start noticing these body changes, consider buying your first bra. Every body type is different. Some girls notice changes immediately, while others with a skinny body type may find it confusing. It's suggested to get your first bra at 13 if you're unsure.
It is common for girls to feel shy or embarrassed to discuss breasts, bras, and puberty, as these topics are new to them. Some may be familiar and understand them better, while others may not grasp their importance. It is the parent's responsibility to explain that these topics are common but important. Parents should emphasize the necessity of wearing a bra at the right age and how it can be beneficial.
Now that you understand the importance of wearing a bra, it's time to buy your first one. To do that, measure your breasts as there are various bra sizes available. Once you know your size, you're all set for your first bra shopping.
When you're beginning your journey with bras, it's essential to understand which type suits your body best. Here, we've compiled a list of 4 different types of bras that every teenager in India should consider having as must-haves when starting with their bra collection.
Our guide for teenage bras can help you choose the right kind of bra for first-timers.
1. Training Bra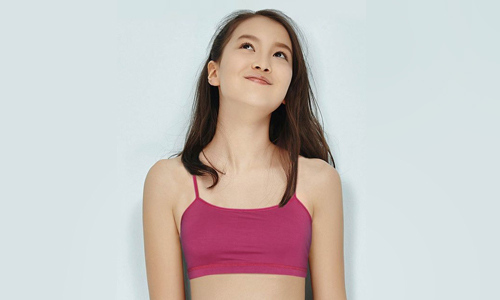 If your breasts are just developing then you can choose training bras. They are made of soft and lightweight material to make the newbies feel less uncomfortable. In teenagers, the breast buds would just be in the development stage and wouldn't be large enough to fit a standardized bra. Training bras have little coverage and no lining in order to conceal the prominent nipples and breast buds. It is specially designed for the girls to be worn during puberty when their breasts are not fully developed. There is a wide range of training bras available in different sizes, colors, patterns, etc. Some training bras also come with padding to provide volume giving a more mature look.
2. Underwire Bra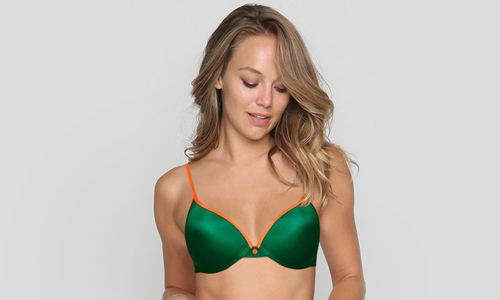 Underwire bras are chosen especially for teenagers with fuller breasts. They are also suitable for older teens. An underwire bra is a bra that has a thin U-shaped wired material sewn inside the fabric and each cup of the bras. The wired material is usually metal or plastic. The wires are fixed in a way that they go under the armpit, the wires should perfectly fit under the crease of your breasts otherwise they might cause discomfort. The underwire bras help lift up your breasts by separating them providing shape and support.
3. Softcup Bra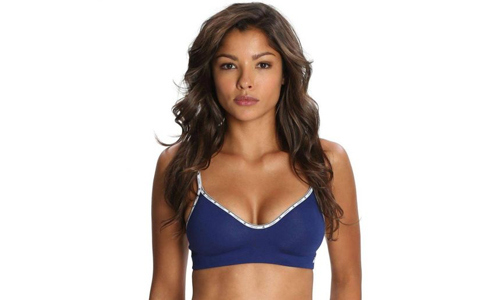 If you are new to wearing a bra it can be really uncomfortable to wear something all of a sudden. So if you need a bra that can make you feel good without any discomfort then soft cup bras are perfect. So if you are wondering which bra is suitable for teenagers? Then soft cup bras can be the right kind of bra for teenagers as they are wire-free and fit your breasts without changing their shape and they are usually made of thick fabric to make you look and feel comfortable.
4. Sports Bra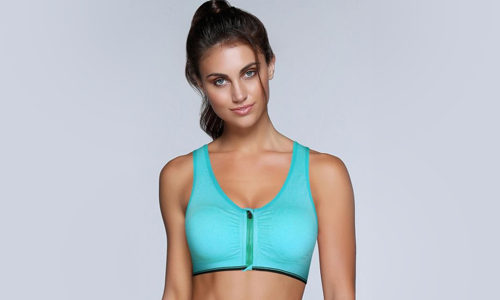 A sports bra can be perfect not only if you are involved in sports, but also if you are a teenager with tender breasts. Sports bras are the bras that are commonly suggested to teenagers with newly developing breasts. Sports bras are designed with wider and sturdier straps to provide support. It also come with a padded option in case you want to provide extra support to your breasts. They are made of stretchy material in order to provide comfort and confidence while playing any sports or during any activity so that you can fully concentrate on the activity without getting distracted about your breast movements.
Bra Guide For First Bra FAQs
1. What Is the Perfect Bra Size for a 14-Year-Old?
A 14-year-old girl's bust size is likely to change as her breasts continue to grow, and her body is still developing. Therefore, it is best to choose a teenage/beginner's bra that offers comfort and coverage during these growing years. In the Indian context, 32B and 34C are considered average sizes for this age group.
2. What Kind of Bras Should 12-Year-Olds Wear?
12-year-old girls can wear a training or sports bra or soft cup bra, or underwire bra as they can offer comfort, coverage, support. The underwire bra's U-shaped wire helps support developing breasts. A sports bra can prevent the bust from bouncing when girls are involved in physical activities. Training bra can be worn during school days. A soft-cup bra makes you look and feel comfortable.
3. When Should My Daughter Start Wearing a Bra?
The average age for a girl to start wearing a bra is around 11. However, this can vary from one girl to another, as some may need to wear a bra as early as 8 years old, while others may not require one until they are 14. It all depends on the stage of breast growth. As a parent, when you notice breast buds starting to develop in your daughter, you can consider buying her a bra.