Embrace sports bra and bralette
because we say they are sisters!
Bralette and sports bra need the spotlight they deserve. Raise your hand if you think that bralettes are sports bras, this blog on bralette vs sports bra will help you understand whether you can wear a sports bra in the place of a bralette.
Gone are the days when women thought it was fine to have only one type of bra to wear under any outfit and for all occasions. Women have seen many evolutions of bras since their invention. Both bralette and sports bras have differences as well as similarities. Do you think you can pick a bralette for your workout? Or Sports bras are similar to your everyday bra. If you are finding yourself in a dilemma and want to know these differences between sports bra and bralette, read further to find out the differences between these two pieces. Not only you can wear them as an undergarment, but thankfully they can also be your outfit staples.
Have you regretted when you couldn't wear outfits due to not having the right bra to pair with? Did you know that bralette and sports bras like sisters? Read on to figure out why both are essential in women's everyday lives and how they enhance your bust shape, provide ample support and stunning looks.
What Is a Bralette?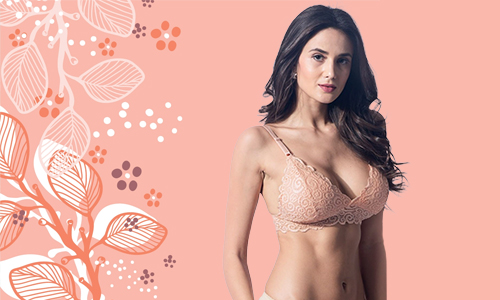 Bralette is typically a kind of bra that is wire-free and not designed with molded cups. It has lacey straps and a flaunting neckline. If you are looking for a bra that is made with a sense of fashion over function, then a bralette is for you.
Bralette meaning: A bralette is a perfect blend of a sports bra and a crop top. It effortlessly offers a chic look when you pair it with a leather jacket, under a denim shirt, or wear it like a crop top. If you want to ditch your regular bra or look for something cute and comfy to wear, bralette comes to the rescue.
A few bralettes are crafted with padding for women who are looking for adequate support, including larger busted women. Flaunt those curves wearing bralettes as it offers full coverage, stylish neckline, comfort, and even minimal support. Benefits of a bralette include optimum coverage, intense support, various styles, and, more.
When to Wear
Bralette can be your regular bra, can be worn visibly with transparent tops, or layered with a jacket. All shapes and sizes can opt for a bralette for minimal support. It is characteristically known as a "less bra" hence you can slip into a bralette during summer.
What Is a Sports Bra?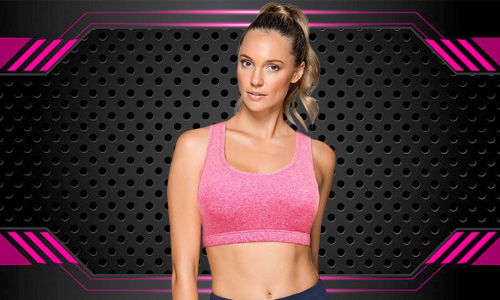 As the name suggests, it is specially crafted to be worn during physical activity and all kinds of workouts and helps to wick away sweats. Sports bras are sturdier and meant to provide adequate support. It prevents breasts from bouncing, minimizes breast movement, prevents long term sagging, and evades workout discomfort. There are more benefits of a sports bra that you may explore.
Women generally opt for a sports bra to reduce physical discomfort and reduce the pain which is caused by intensive exercise or running. It is designed to work both as outer and innerwear choices will be yours. For weekends, you can count them as lingerie.
Sports Bra Uses
Whether you are participating in low or high-intensity sports, you need sports bras. If you think sports bras are boring and not stylish, you should know that sports bras come in different styles and sizes so that you can pick your favorite. Racerback, criss-cross, tank top, high neck, seamless, push up, zip front, and more.
Try something new by matching it with cold-shoulder or sleeveless tops and dresses.
Breast Types
Women of all sizes and shapes can choose sports bras, If you have a larger bust opt for a sports bra for added support.
Bralette vs Sports Bra: Differences and Similarities
Sports bras either can be worn underneath your workout gear or can be worn as a top during exercise whereas bralettes are meant to be seen.
You will love those cute lace straps, sexy mesh cutouts, pretty knits, and vivid hues in bralettes, sports bra also has many styles, and you can't say no to those sexy strappy back bras, racerback, front-zip sports bras, and they add fashion statement during a workout.
Sports bras are specially designed for all kinds of workouts with several functionalities such as reducing breast pain and providing ample comfort whereas a bralette is a fashionable bra, it either can be your regular bra or outerwear.
The purpose of sports bras is to prevent breast movement during exercise, maintain breast shape, and absorb sweats. If you want a bra that is pretty, comfy, lightweight, slip into a bralette.
Good news! You can grab both bras to wear after surgery, because of nursing/pregnancy, or even in the summer months.
We hope you made up your mind to add both bra styles to your wardrobe as it can save those days when you don't want to wear the same old bra. After reading this blog on bralette vs sports bra, you got a deep understanding of both bras. Before you go for lingerie shopping, keep sports bra and bralette differences in your mind!