Bras for Transparent Tops
Bras for transparent tops : Modern bras come in a broad variety and vary in price, material, quality, style, and design. The main purpose for bras back then was as inner clothing, and they had a single style and design. Today, this is not the case. The bra had a profound transformation. Bras come in a wide variety of styles and can be used for many purposes. Despite their natural classification as innerwear, bras can nevertheless be worn with other clothing. 
Bras for sheer outfits
Strapless Bra & Off-shoulder Tops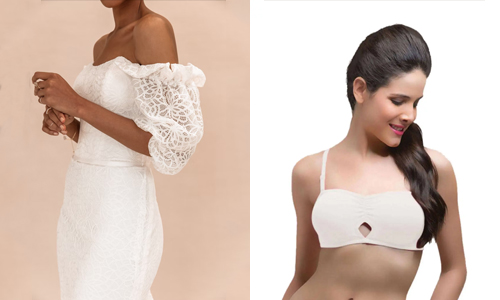 Strapless bras can be paired with sheer off-shoulder tops and you can pull off the combination with ease and perfection. A strapless bra will look like one among the attire and would provide coverage with keeping it trendy as well.
Bralette & Saree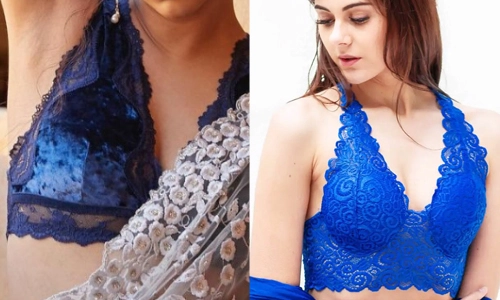 You can accessorize a sheer saree with a bralette. The bralette's touch of lace complements a saree's ethnicity perfectly. It is suitable for usage as a blouse and it will be of a perfect fit and functions both as a bra and a blouse and enhances the style and appearance.
Mesh top & Moulded bra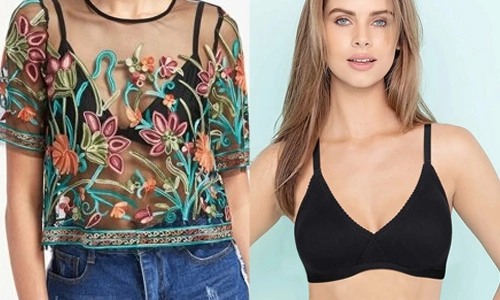 A mesh top is often made up of sheer clothing material. A cross-over moulded bra would suffice to elevate your outfit's appearance. Any molded bra with a side sharpener and 3/4 coverage works well with a mesh shirt. This intensifies your style and look.
Cami bra & Oversized shirt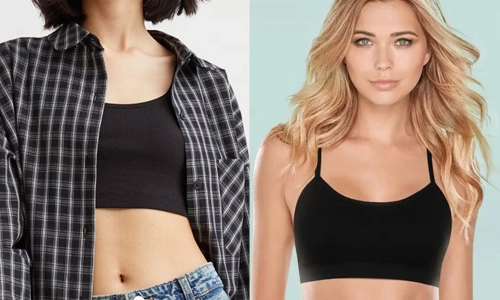 You can layer your cami bra with an oversized shirt or a jacket. Either button it up or leave it open. This creates a very sporty appeal.
Sports bra & Fishnet shirts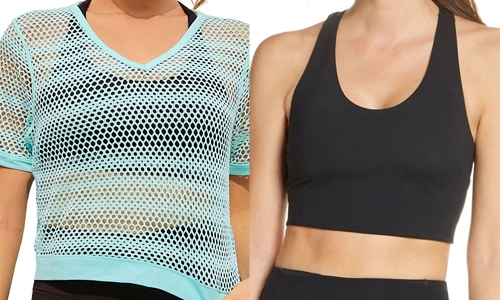 Some favor fishnet shirts for exercises such as yoga, gym sessions, and running. When worn with a T-back sports bra, you can look stylish and feel comfortable while preventing your breasts from drooping.