Breast cancer is a daunting illness. Know what you will be facing and how to style your bras accordingly now.
Cancer Types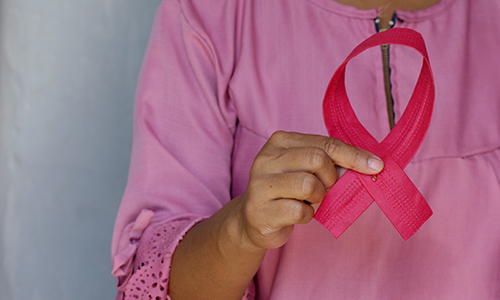 Carcinoma-

Cancer occurring in the skin, organs and glands like lungs, pancreas, breasts etc.

Sarcoma-

Cancer that affects the bone, cartilage, fat tissue, and other soft tissues.

Melanoma-

Cancer caused by hyperpigmentation and moles.

Lymphoma-

This type of cancer affects the lymph nodes across the body.

Leukaemia-

Blood cancer is medically termed leukaemia. 
What Is Breast Cancer?
Dead breast tissue cells growing abnormally can develop into cancerous tumours across the breast. Both men and women can acquire this type of cancer and the risk increases with age.
Causes of Breast Cancer
WHO says women are prone to it given the abundance of breast tissue. Statistics also show it is the second most prominent type of cancer. Research has shown that BRCA 1 and 2 gene mutations cause breast cancer. These mutated genes coincidentally increase the risk of ovarian cancer as well.
Heredity, smoking and consumption of alcohol, processed food, refined carbs, added sugar, or fast foods causes the mutation of these genes.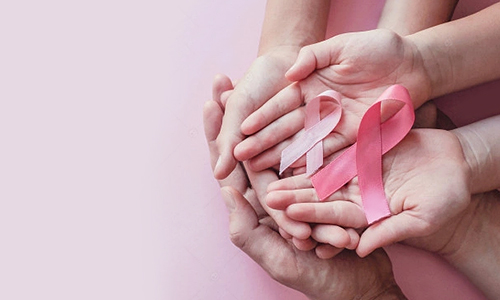 Signs of Breast Cancer
The early signs are:
Hard and irregular lumps across the breasts appear suddenly and keep growing.

Nipple discharge,

pain

, and shape change (Generally tilts inwards).

Irritation, redness, dimpling, or swelling across the breast tissue. 

Thickening skin or retracted nipples.
The other symptoms of breast cancer also include:
Swollen lymph nodes near the underarms or collarbone.

Breasts can become sore, soft, and too tender to touch.

Breasts can appear to be scaly.

Fatigue and nausea
Stages of Breast Cancers
The four stages are:
Ductal Carcinoma in Situ-

This is the first stage. The presence of abnormal cells in the milk ducts is known as ductal carcinoma. Treatment for cancer in this stage includes radiation, hormone therapy, and surgery. 

This is considered the beginning stage and treatment is 100% effective at this stage without any complications.
Invasive Ductal Carcinoma-

This is the second stage. 80% of the women with breast cancer are diagnosed at this stage. The cancerous cells that form within the milk ducts begin to invade across the tissue surrounding it. Doctors guarantee a minimum of 5 years for patients who take treatment at this stage. Targeted therapy, radiation therapy, chemo and surgery are the usual treatments.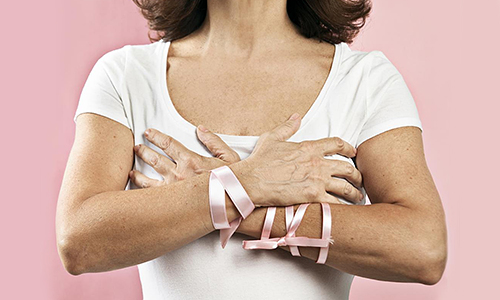 Inflammatory Breast Cancer-

The cancer cells further expand and invade the lymph tissue blocking the lymph nodes, vessels and other tissue connecting the breast and the rest of the body. The 5-year survival rate may decrease given the overall health of the individual. The cancer symptoms are aggressive at this stage. Chemo and surgery are primary treatments. Radiation and other therapies are given as post-surgery care.

Metastatic Breast Cancer-

Cancer in the breasts can spread to other parts of the body affecting the liver, lungs, kidney, ovaries, and brain. All types of cancers will become metastatic cancer at their final stages. Amputation (mastectomy) or partial removal of the infected area can prevent cancer from spreading.  Patients can survive for even more than 10 years post-surgery.
Bras for Patients and Survivors
Wearing a bra or going braless will never impact your diagnosis. Bras are not responsible for your cancer nor are you. Having an illness doesn't mean you have to limit your fashion and style quotient. Removable padded bras and mastectomy bras are your breast choice.
Doctors suggest wearing a bra with full cups, soft or seamless cups that keep the breasts separated, deep panels and a wide underband. Mastectomy bras are the best if you are just out of the hospital post a mastectomy or lumpectomy. They are designed to hold your changing breasts size to make enough room for hormone and radiation therapy to go without any hassles.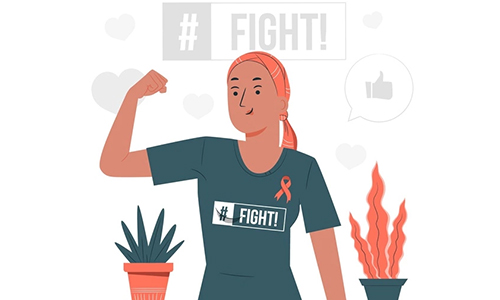 Later on, you can opt for removable padded bras. They come in various styles and push-up levels so you don't have to compromise on that sexy silhouette. You can remove the padding to have a nice and breezy cup or add an extra pad to level out your chest.
Doctors also recommend staying off of underwired bras to prevent skin irritation and rubbing during radiation or chemo. But remember, loving yourself for the way you are is more important than dressing up for the occasion.