Hipster underwear is a popular underwear style known for its combination of style and functionality. Positioned on the hips, just below the waistline, it blends design elements from various types of panties. This underwear type offers adjustable coverage, making individual preferences a significant aspect of the shopping experience.Just as the name suggests, hipster underwear is worn on the hips. This style of underwear brings together the features of briefs, bikini, and boyshorts. It's a blend of these different types that forms the design of hipster panties.
You'll often see hipster underwear promoted with the "rise" of one style, the fit of another, and the leg opening style of yet another, all combined. This undergarment is known for enhancing the wearer's figure and is quite popular. Wearing hipster underwear comes with a perk – it can reduce the visibility of panty lines. Panty lines often show up when you wear standard-cut briefs with different materials and outfits. With its low-cut design, hipster underwear makes panty lines less noticeable. In fact, they can even blend in with the outfit, depending on what you're wearing.
This kind of underwear can be crafted from a variety of materials. The most common is cotton. Manufacturers also use materials like spandex, lace, satin, and others in different proportions to create hipster underwear.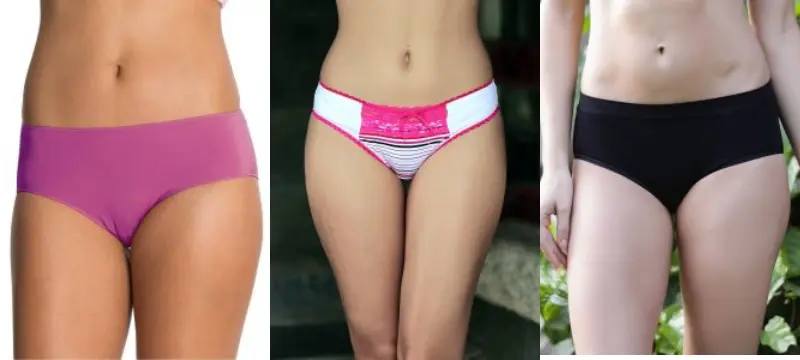 Coverage
Various underwear brands offer different levels of coverage. Shyle hipster panties, for instance, provide a snug fit around the hips. When retailers talk about the coverage of underwear, they're generally talking about how much of a person's buttocks the panties naturally cover. Take full-coverage hipster panties, for example; they can cover as much as a standard brief. On the other hand, other types might only cover half of that area, or they might even resemble a G-string in terms of coverage.
This style of underwear is quite popular with teenage girls due to its sporty and trendy appearance. However, these panties are also designed for women and are equally well-liked by them.
These panties are not only fashionable but also convenient to shop for online. Shopping from the comfort of your home eliminates unnecessary hassles and embarrassment. With options for online wallets and payments, shopping becomes even more convenient, enhancing your shopping experience. Enjoy wearing the most delightful lingerie without any fuss.
Conclusion
Hipster panties are an indispensable part of the modern Indian woman's wardrobe. Whether you're planning to buy hipster panties online or from a brick-and-mortar store, this guide ensures you make an informed decision. Dive into the world of hipster panties and elevate your lingerie game today.