Get a full 360° understanding of what is the purpose of a demi bra, why it was invented and how to use a demi bra to look your all-time best like an expert. 
Know Your Lingerie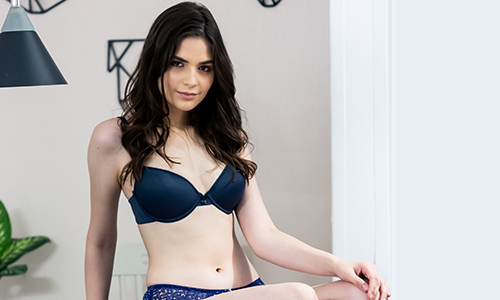 Do you think that fashion designers went out of ideas and pitched the same bras under different names? If yes, then you will be absolutely surprised when you come to know that every bra style is invented to eliminate discomfort faced by women as and when they arise be it shape, style, coverage or pattern. 
For example, bralettes were invented because women with smaller cup sizes needed sexier options while balconettes on the other catered to the needs of women who wanted to show off their round breasts but not their deep cleavage that came along.
Thus, it is important to know your lingerie before you start shopping for them. 
What Is the Purpose of a Demi Bra?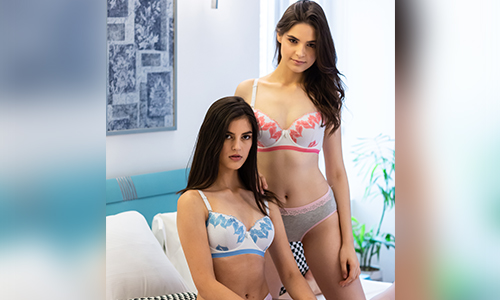 There are two main reasons that led to the invention of demi coverage bras:
Cold shoulder tops, tube tops, cocktail dresses, overalls, one-shoulder outfits, bodycon, spaghetti straps/ strapless outfits, shift dresses or even the traditional lehenga/ saree blouses are all low-cut outfits that every woman should own.The only way to achieve an "elegant boss lady" look wearing any of the above outfits is by flaunting the curve of your breasts without that deep cleavage coming into view.

Displaying a 'deep' cleavage can ruin a casual outfit and is not welcomed everywhere. That's where demi bras make their appearance, they can lift, show the right amount of cleavage, hold your breasts in place and still feel super comfortable.

The illusion of bigger breasts. Padded, underwired and push-up bras can make normal breasts look bigger and sagging breasts perkier than usual, full coverage or 3/4th coverage bras are not cut for the deal.A breast is considered perky or big when there is enough cleavage and curvature of the breast. While a normal push-up, padded or underwired bra could give you the desired cleavage, the smooth curve of the breasts is completely lost.

Thus, demi bras are considered as the sexier alternative for a trendy woman who doesn't mind the extra attention but is keen on not gaining any unwanted attention as well.
Features of a Demi Bra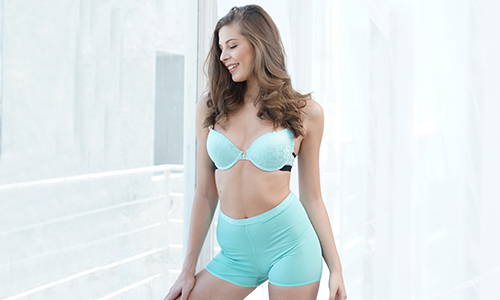 Now that we know the purpose behind the demi coverage bra invention, we should also know its features.
Demi bras aren't exactly bras, they generally refer to the cup coverage offered by any bra style. Demi bras cover only the bottom half of your breasts while the top is open to give every girl an innocent but bold look. 
Though demi bras were essentially invented for women below a 'C' cup size, they are now upgraded to suit any size. Yet, women with areolas placed high above the centre (which is totally normal) should be extra precautions because you don't want to flash anybody accidentally!
Demi bras are also known as half-cup or shelf bras. Balconettes, plunge, seamless, moulded cup, padded, underwired and push-up bras are the bra styles available in demi-cup bras. While racerback, front open, strapless, lace cutwork and prints are the various designs that are available.  
Engineering Behind the Demi Coverage Bra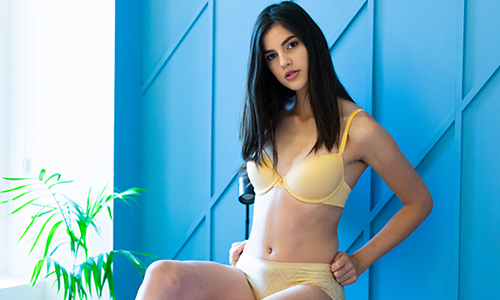 Making a bra is no rocket science, you just put the fabric under the sewing machine and go 'bazinga' over it but designing a bra is very tricky. These are the things designers usually take into consideration before getting a demi-cup bra displayed on their shelf/website:
Since demi cups offer only half the coverage, they should be crafted in a way to hold your breasts in place while you go about with your daily activities. 
 The breast shape differs from woman to woman, so the bra should be universally suitable. 
Full or 3/4th coverage bras have enough space to install padding while demi- bras should be equally efficient as them with just half the space. 
Gravity is the major enemy here, women with heavy breasts should also enjoy the perks of wearing low cut dresses but half coverage cannot hold all that weight. So a slightly broader strap and underband were added to the mix. 
Apart from the above, demi coverage bras are also responsible for sexiness and elegance, so every design should be made keeping a woman's wild desires in mind because adding lace is not always synonymous with beauty. 
There you go, you know your way in and out of demi bras and absolutely ready to shop for one now! Surf through the difference between demi coverage and full coverage here for more insight.