Perfect Nude Bra for Your Skin Tone
Perfect Nude Bra for Skin Tone : It is often humorously suggested that Eskimos have 50 words for ice and snow. Likewise, we also have different words just to describe shades of nude. There is beige, warm beige, almond, porcelain, ivory, and sand, as well as honey and espresso. How do you differentiate one from the other? Or are they all just different names for the same colour? We hear you ask, "What are all these shades when all I need is a simple nude bra or a skin colour bra?" Don't worry, we have answers to all your questions. 
Have you read our last post on how to build an all-black lingerie wardrobe? As per our analysis, black is the most common lingerie colour followed by white and skin. This blog attempts to identify some of the best-known shades of nude. We have listed out different shades of nude and the closest matching bras available. We are sure it will leave you surprised with the different shades of nude bras.
How to Choose the Right Nude Bra for Your Skin Tone?
There are no rules. You may either choose a shade darker or lighter than your skin tone. Nude represents elegance, sophistication, and modest fashion. Its warm undertones bring comfort and warmth. We have tried our best to list the different shades of nude bras for all your skin tones.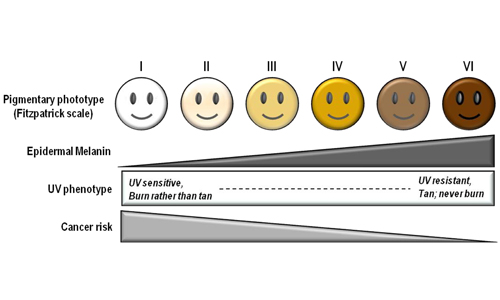 According to the Fitzpatrick skin tone scale, Indian skin tone generally falls between light brown to dark brown skin. So, we're breaking down the shades that work for fair, light, medium, dark, and deep skin tones.  At the end of this blog, you will be able to find your most flattering personal shade of nude. Without further ado, let's match our nude bra with your skin tone. 
Fair and Light Skin Tone
If you're in the fair and lighter skin range, you will need porcelain, ivory, warm ivory, and sand shades of a nude bra. 
| | | |
| --- | --- | --- |
| Skin Tone | Description | Product Suggestion |
| | Flawless and evenly toned skin that is light and fair with pink and a hint of yellow. | |
| | Very light skin tone like the colour of ivory tusks. | |
| | Slightly warmer with a more yellow undertone. It is a neutral skin tone. | |
| | Warmest of the fair skin tone.  | |
Medium Skin Tone
If you're in the medium range, you want to reach for the below shades of nude. 
| | | |
| --- | --- | --- |
| Skin Tone | Description | Product Suggestion |
| | A skin colour that is white to light brown and looks a little tanned.  |   |
| | A light-medium tone that is slightly darker than beige. | |
| | A warm medium skin tone. | |
| | Glow and shiny skin with a more tanned look. | |
Deeper/Darker Skin Tones
If you have deeper skin tones, golden, almond, chestnut, and espresso are always smart choices. You need warm colours. Deeper skin tones can pull off any browns or caramels.
| | | |
| --- | --- | --- |
| Skin Tone | Description | Product Suggestion |
| | Subtle yellow undertone with the deep brownish colour of gold. | |
| | Dark tan shade to shades of brown. Very common Indian skin tone. | |
| | Medium reddish shade of brown which is more subtle and warmer. | |
| | Darker shade of brown that looks naturally tanned.  | |
We hope that you have found the best nude that matches your skin tone.  Now that you know how to pick your nude bra, it's also important to know how to choose the right type of bra for your breast type. 
Shop now: Here are our nude bra collections.
Want to know more about bra colours? Check this out: Types of Bra Colours.