All-black lingerie wardrobe : – In a recent analysis, we found that most of our customers buy some shades of black, making it by far the most common lingerie colour. Among the endless variety of colours and combinations we stock, black is a popular choice. The colour black has undeniable power and prestige. It is often associated with strength of will and independence. All these qualities give black a distinctive position in lingerie fashion. Black will always be "The New Black".
The Brilliance of Black
It gives an irresistible visual appeal. Black lingerie is always neat, and it highlights the beauty of the body. It blends well with any skin tone. Black is a classic colour in any wardrobe, so making all-black lingerie isn't a big deal. We'd love you to check out our black and white lingerie collections if you want to build a fool-proof classic style lingerie wardrobe.
Shyaway's All-black Lingerie Collections
Here's a quick tour of our amazing black lingerie.
The Monochrome Look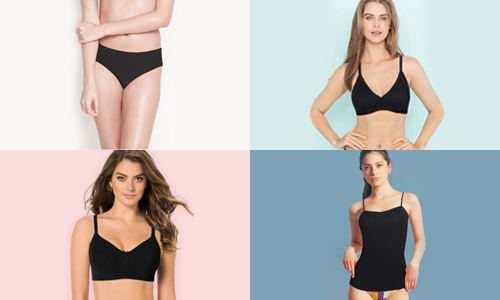 If you are building an all-black lingerie wardrobe, pick up bras and panties that are totally black. Here are some key pieces you can add.
Play Around with Textures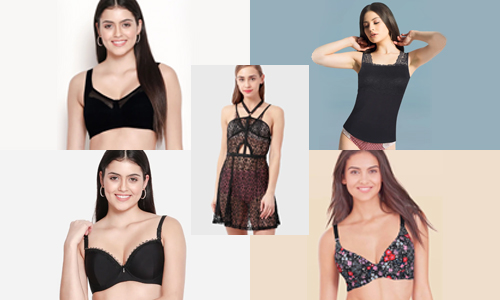 If you want to avoid a monochromatic look, you can incorporate things like prints or lace, maybe even satin and mesh, into the mix. You can play around with fun textures that are cool.
Not All Black Colours are the Same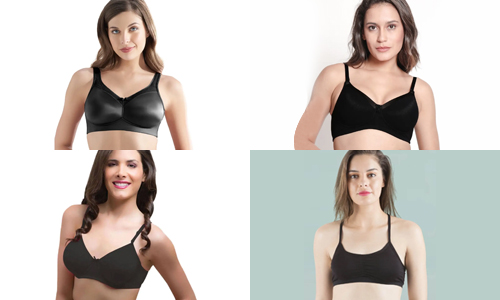 If you feel monotonous and bored, we'd recommend you check the colour of the black. Yes, you read it right! All brands have different blacks.
The Color of Beauty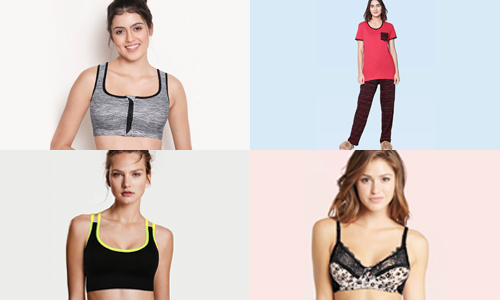 Black matches every light colour. It blends well with other colours like blue, yellow, white, pink, and grey. It makes other colours appear brighter and bolder. Black + purple, black + blue, and black + red are always a hit combo.
Ta-da!…that's how you build an all-black lingerie wardrobe!
Post Care
Black will fade easier than other colours, so it is essential to spend time and effort maintaining your lingerie. Read our lingerie care tips to preserve the longevity of your black lingerie.
Hope you have got your basics sorted! It's easy to build an all-black lingerie wardrobe with our black bra and black panty collections. If black is not your favourite colour, we'd like you to try our zodiac lingerie.
Do you have some other tips to share? Let us know in the comments.