Do you know how pro costume designers shop for bras? Read this blog and finding the perfect bra for each day will be less challenging than you might have thought.
Finding the Perfect Bra for Each Day
Irrespective of style, design, material or occasion, finding the perfect bra for each day is easy if your bra has the following attributes:
Take a midpoint in between your shoulders and elbow

. This is the height at which your breasts should protrude, anything less indicates your breasts are sagging while anything above will make you look bulkier. If adjusting your straps doesn't help then you are wearing a bra that is not supportive enough. 

If you didn't find your measured size online then don't worry because

sister sizing

will help you. It basically means that if you are a 34C then you can either go up a band size and down a cup size and buy a 36B bra or vice versa and buy a 32D bra. All three sizes will fit you the same way. Just make sure you do the math properly.

Visible seams

are not attractive at all. Instead of covering it by wearing a camisole, shop for seamless or moulded bra cups.

Buy bras

that feel comfortable rather than bras that look pretty. 

Lingerie stores

often request you to replace your lingerie every 6 months. You may have discarded that thinking it to be a sales pitch to earn more. But it is definitely not that. You wear your bra all the time every day and this affects the lifespan of your bra considerably which in turn affects your breast health.

I understand that bras are expensive and with dozens of choices it takes a lot of time to shop. You can compensate for this by owning at least 4 everyday bras, 3 special bras and 2 backup bras.
A Bra for Each Outfit 
The perfect bra for each day is the least a girl could want. There is no hard and fast rule that you should only wear the 7 bras mentioned below for 7 days of the week. Try experimenting and you will definitely stumble into something refreshing.
1. Everyday Bras- Can Be Worn Under Any Outfit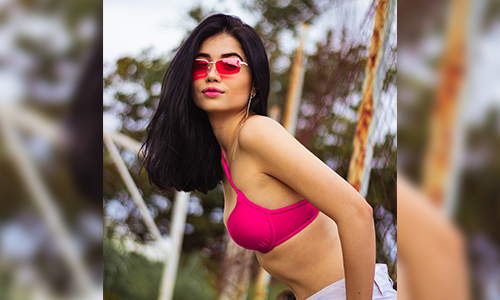 These are the most comfortable bras for everyday use. Everyday bras are made of cotton that is skin-friendly, easy to maintain and are durable in nature. You can use them on any day of the week.
Everyday bras, T-Shirts Bras, Moulded Bras, Seamless bras are the best for any climate and any skin irrespective of your bra size. They provide the best support and are available in mind-blowing patterns and colours.
2. Padded Bras- Can Be Worn Under Flimsy Clothes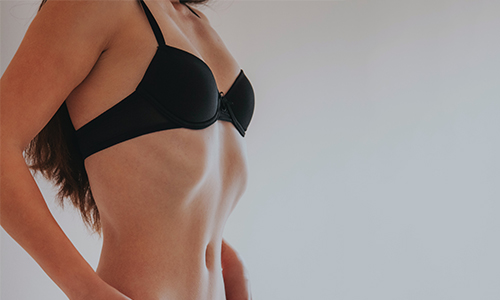 Having an important day? Padded bras have got your back. You can choose among the three levels of push up and the fantastic palette of colours.
Padded bras give a shapely look to your breasts making your silhouette look more feminine and dainty. You needn't worry about a nipple show, visible seams or jiggling breasts.
3. Longline Bras- They are the Best for a Crop Top
Sitting or standing the entire day will start hurting your back and that is where longline bras come in. They are too sexy to hide so pair them along with a crop top and drop in for college or work on a Wednesday wearing these.
Longline bras are the go-to choice as they extend below your rib cage providing ample support to your back while the lace adds sensuousness to your overall look.
4. Plunge Bras- Perfect for Button-Down Shirts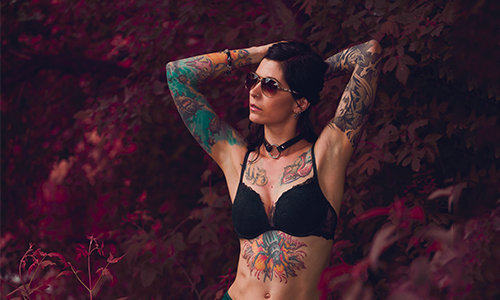 Thursday is when the tiredness sets in. You begin to slouch and move around like a snail. Wearing an everyday bra or a padded bra may not make much difference and that's where underwired plunge bras come to the rescue. Plunge bras give out a natural cleavage and the underwires make them highly supportive making them a perfect bra choice.
5. Strapless Bras- Top Choice for Cold Shoulder Outfits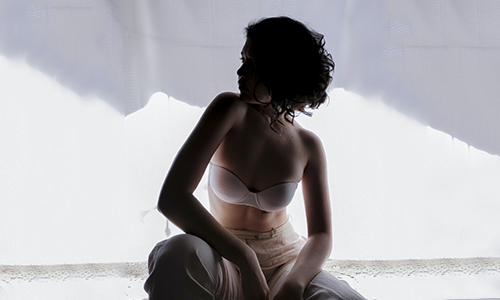 Friday evenings may not be party time for many of us but that doesn't mean you shouldn't dress up a little. Wear casual off-shoulder maxi or tube tops to show off a laid back chic look. You can wear a strapless/transparent bra or a tube bra for additional glamour.