From hiding your bra straps to closing gaps between buttons, bra magic tape comes to your rescue with any wardrobe mishaps you face. It's an amazing accessory that can be every girl's best friend. If you'd love to have a tailor-on-the-go to fix all your style issues, the magic tape is a practical solution.  It is a simple alternative to bra hacks and fashion tricks. It will save you from any discomfort and even the risk of embarrassment.
Here's What You Can Do With Fashion Magic Tape
1.Hide your bra straps.
2.Cover the armhole that reveals your bra by sticking the tape to your dress and bra. (Don't forget to look at some interesting products your breasts will love.)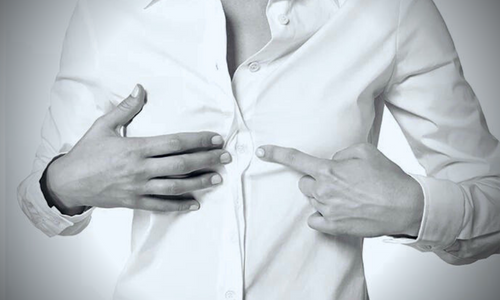 3. Close the gap between the buttons on your shirt.
4.Use it with your low-cut, plunging neckline tops.
5.Fix a broken button instantly by sticking magic tape.
6.Flatten the lapels of your shirt or coat.
7.Fake a hem by sticking a magic tap and folding it neatly.
8.Keep the ends of your belt in place when you don't have an extra hoop.
9.Roll up the sleeve and stick the tape to get that perfect length.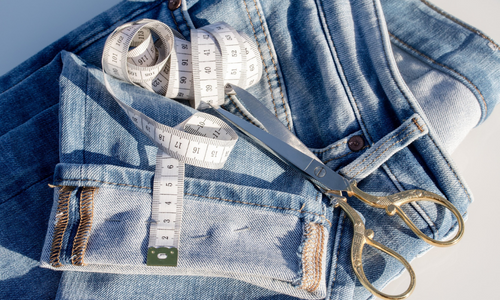 10.Close the jeans pocket with magic tape to avoid snipping.
11.Hold a collar with double-sided magic tape.
12.Use fashion tapes to keep clip-on earrings in place.
13.Secure your necklace by sticking a piece of tape on your neck.
14.Stick the magic tape on your shoe soles to keep your feet from sliding.
15.Use it as you wish because the possibilities are endless.
What's Best about Shyle Bra Magic Tape?
It is invisible, comfortable, and reliable.
Hides bra straps.
Eliminates gaps without pins.
Easy-to-use, clear double-stick strips
100% Skin-safe.
Convenient packing.
Easy to carry on the go.
No residue left on the fabric after use.
How to Use a Fashion Bra Tape?
You must simply peel the backing from one side and press it firmly to the clothing or skin. You need to be extra cautious and make sure you get it right the first time.
For heavy dresses, you must use more than one strip of tape to get the right look and ensure it stays for a long time. If you have sensitive skin, try not to keep it for a long time.
Buy Shyle Bra Magic Tape and explore all the possibilities. Get the confidence to wear any clothing without worrying. This amazing tape keeps your clothing from popping open, sagging, or riding up. Believe us, it works like magic.
If you liked this blog, do leave a comment below. Stay tuned to Shyaway to read more such stories.
Read Next – Tricks to wear an off-shoulder top without showing your bra straps.