If you have teardrop breasts, finding the right bra can be challenging. You want to make sure that you find the right fit and style to complement your bra styles perfect for teardrop breasts so that you no longer need to worry about settling for something less than an ideal fit! Whether it's T-shirt bras with seamless cups or bralettes with delicate lacy details, these picks offer maximum coverage and comfortable support as well as stylish design options. Keep reading to discover our top choices of bras for teardrop breast shapes!
How Do You Define Teardrop Breasts?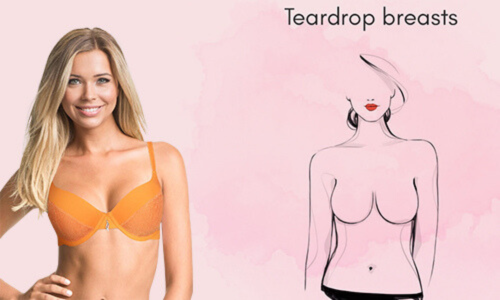 You have teardrop breasts if they look round with less volume at the top and a heavy bottom. In other words, the top of the breast is narrow, and the part below the nipples is full.
What is the Most Common Bra Problem with Teardrop Breasts?
The most common bra problem with teardrop breasts is finding a bra that fits both the top and bottom of the breast properly. To address this issue, it's important to look for bras that have cups with a more flexible shape that can conform to the natural shape of the breast.
How Do You Know If You Have a Teardrop Breast? 
Finding your breast shape will help you create a simple rule for which bra works for your shape. Once you've got the basics, you'll be a bra pro in no time!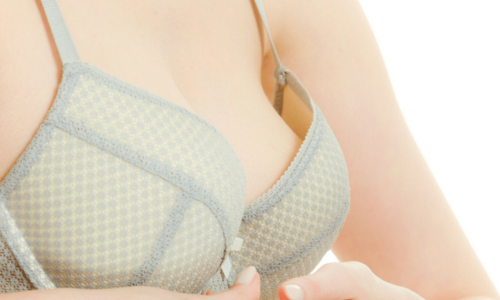 Wear a typical bra when measuring your bra size. You have a teardrop breast (full-on bottom) if there are gaps around the top but the bottom of the cup is completely enclosed.
Stand in front of the mirror and look at your nipples. If your nipples are facing upward, that's a sign you have teardrop breasts.
Bend at a 90-degree angle without a bra. If your nipples sit on the upper half of your breast, it means you have teardrop-shaped breasts.
So, you found out you have a teardrop breast… Now what?
Not sure which bra to wear for your teardrop breasts? No problem.
Shyaway Helps You with the Best Bra Styles for Teardrop Breasts
1. Balconette Bra
It covers an inch above the nipple.
Comes with a wired cup that gives a natural lift to your breast.
It makes your breasts look fuller and sexier.
Contours the shape of your breast.
2. Demi-Coverage Bra
Half-cup bras provide a natural lift.
Gives the appearance of a fuller bust.
Less coverage with all-day support.
3. Wired Full Coverage Bra
Prevents spillage.
Covers the whole breast tissue.
A perfect everyday style that works for regular use.
Supports the breast completely.
4. Pushup Bra
Provides a natural lift.
Gives a rounded appearance from the top.
Pushes the breasts upward, making them look fuller and sexier.
Creates a youthful-looking breast.
Boost the cleavage.
5. Longline Bra
Holds heavy bottom fat tissue
Gives fuller look.
Ensures all-day support.
Lifts the bottom part.
6. Bralette
Retains the natural shape of your breast.
Gentle lift and support.
Smooth finish to your teardrop breasts.
A natural choice for a comfortable fit.
7. Vertical Seamed Bra
Lift the breasts.
Make them look fuller on top.
Vertical seams for a rounded appearance.
Choosing the right bra styles for teardrop breasts can help get the right fit. There are lots of bra styles to choose from according to the shape of your breasts. Once you know what they are and where to shop for them, you'll be able to confidently shop for bras on a budget that look good on you.