History of Bra from Ancient Times till Today
The next time you pull out a bra from your wardrobe, think about what people have been wearing for centuries to support their breasts. The evolution of the bra is a long one, and full of interesting trends and fashion inspiration. We've trekked back through the history of bras to better understand the various styles that have spanned.
1400 – Bandeau like tops were used to support and cover up the breasts.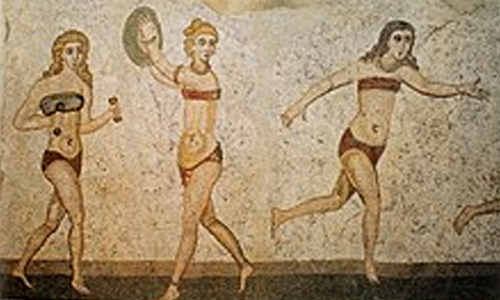 1480 – Breast Bags and shirts with bags were used by women to contain their breasts.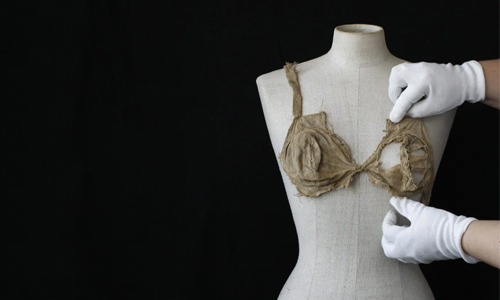 1600 – Corsets made out of rigid materials such as whalebone, wood, horn, and buckram were worn.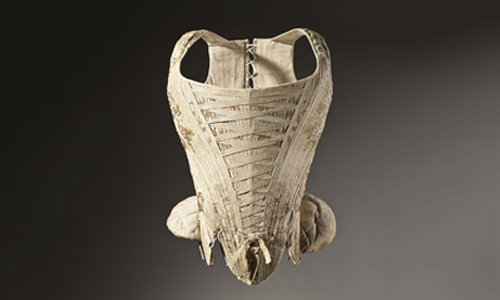 1869– French designer Herminie Cadolle introduced the first-ever bra by splitting a corset into two parts. A top to support the breast and a bottom to shape the waist.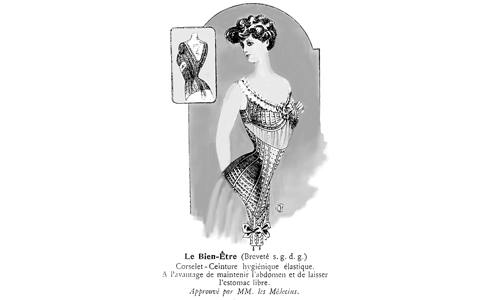 1893 – The breast supporter was invented by Marie Tucek. It was the ancient underwired bra, which consisted of a metal plate to support the breast.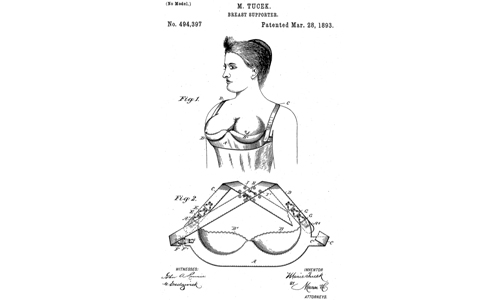 1900 – Girdles were worn by women to get an "S" shape. They were often made of cloth or metal.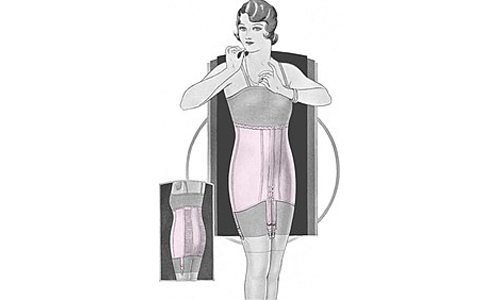 1907 – Vogue magazine used the word "brasserie" for the first time.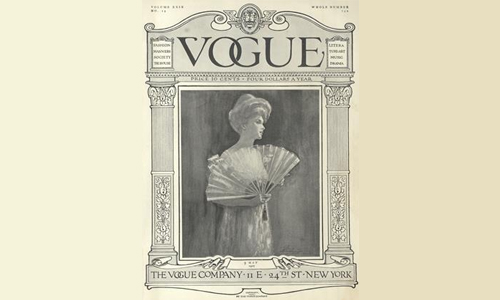 1910 – Mary Phelps Jacob (known as Caresse Crosby) designed the first ever "The Modern Bra" with silk handkerchiefs and ribbons.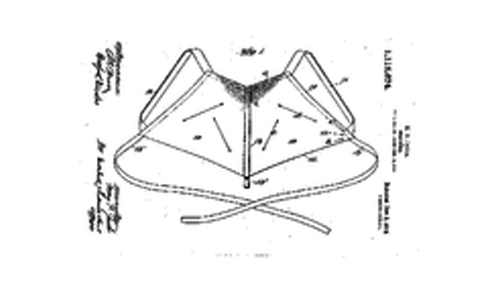 1911 – The term "brassier" was added to the Oxford English Dictionary.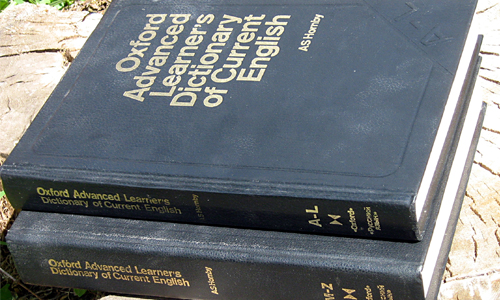 1914 – "The Modern Bra" was patented by Caresse Crosby.
1920 – Women ditched painful corsets and opted for tight bandeau tops.
1923 – Treo introduced a girdle made of flexible para rubber which was similar to corsets without laces.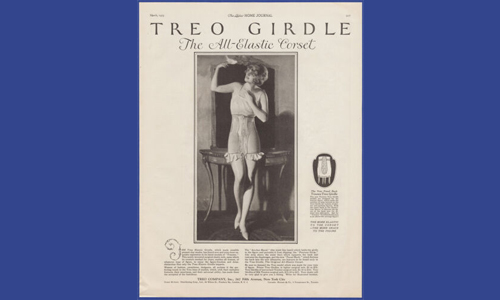 1931 – Helene Pons designed an open-ended wire loop bra that lay flat against the chest.
1932 – U-Shaped piece of wire was used to keep the breasts separated.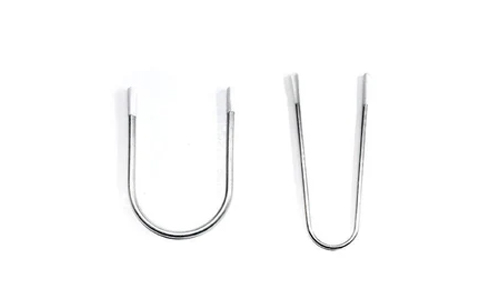 1938 – Pauline Boris used pieces of wire to encircle each breast.
1940 – Howard Hughes designed an underwired pushup bra for Jane Russell. This brassier is now kept in the Hollywood Museum.
1940 – Bullet/Torpedo Style bras were invented during World War II to protect women working in factories. The conical structure of the bra was designed for maximum protection.
1943 – The nursing bra was invented and patented by Albert A. Glasser.
1950 – Actresses like Patti Page, Marilyn Monroe, and Lana Turner wore cone-shaped, spiral-stitched bullet bras, nicknamed the "Sweater Girl". This bra allowed women to add a cup size to their bust.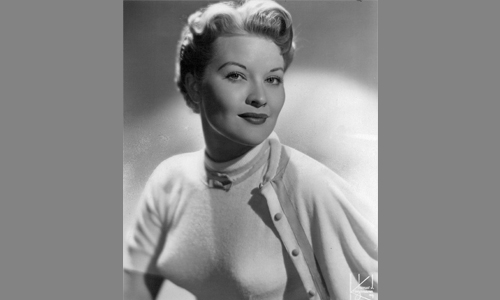 1960 – Padded bras were in trend.
1964 –"The Wonderbra" was created by Louise Poirier for Canadelle. This bra was designed to enhance the cleavage and dramatically boost the shape and size of the breasts.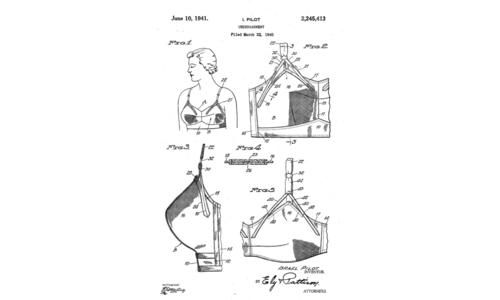 1967 – Anne Bancroft sported a revealing leopard-print brassiere in the movie "The Graduate," which triggered the role of undergarments across the world.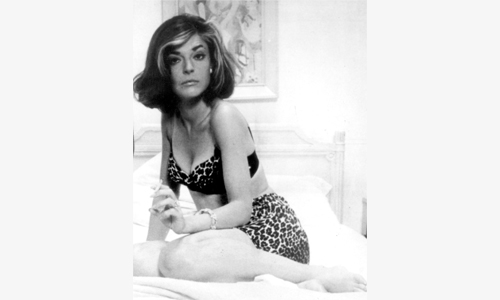 1977 – The first sports bra was made by Lindahl and Smith, who sewed two jockstraps together. It was nicknamed "Jockbra", which was later renamed "Jogbra".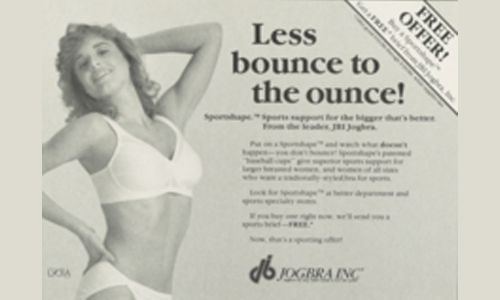 1977 – Victoria's Secret Founder Roy Raymond (and his wife) came up with the idea of a women's lingerie shop to avoid uncomfortable trips to departmental stores to buy underwear.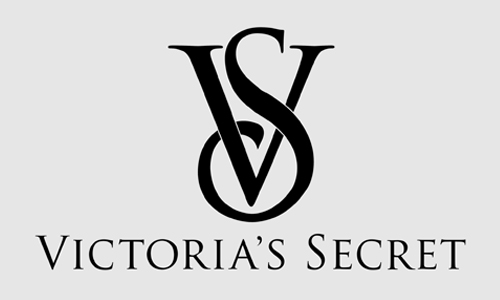 1979 – Jogbra was patented and commercialised as the first athletic brassier.
1980 – Models and celebrities wore fashionable and extravagant bras at red carpet events, which changed the way bras look and feel.
1989 – Scott Lucretia designed a camisole with an attached underwire bra.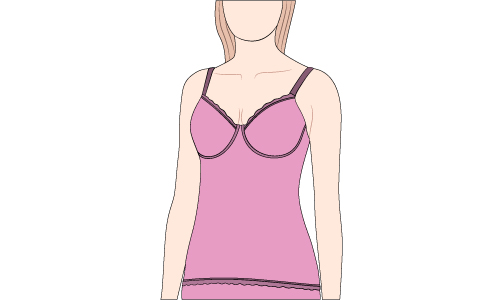 1990 – Jean Paul Gaultier designed the expensive pink cone bra for Madonna.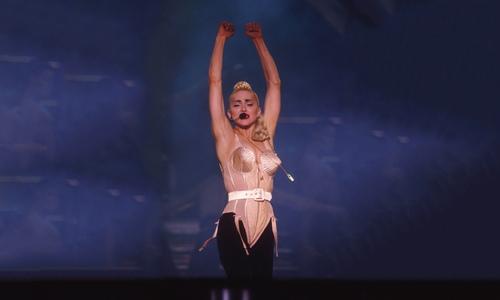 1990 – Normal Kamali created swimsuits and bikinis with underwires.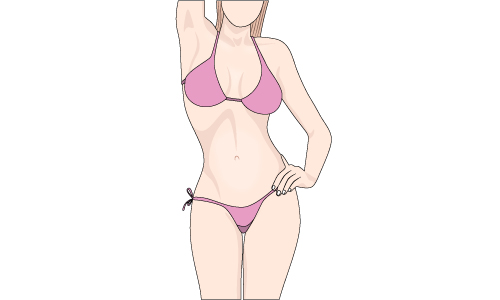 1990 – Bra manufacturers advertised lace bras to emphasise fashion and style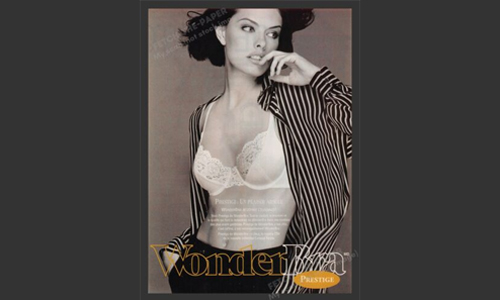 .
1994 – Eva Herzigová's Wonder Bra advertisement campaign was considered one of the most iconic ads of all time.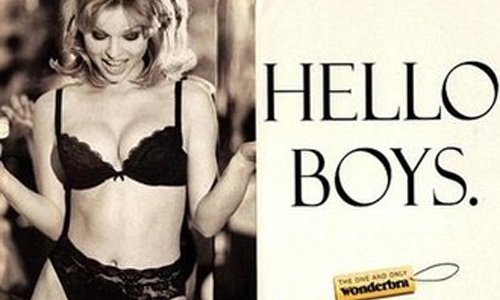 1996 – The Million Dollar Miracle Bra designed with over 100 carats of diamonds was introduced by Victoria's Secret, which was modelled by Claudia Schiffer.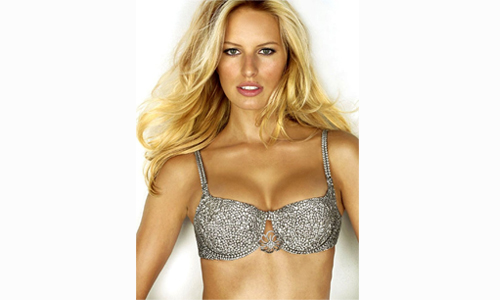 1998 – Victoria's Secret launched its first official e-commerce website.
2000 – Victoria's Secret most expensive fantasy bra was designed by Gisele Bündchen using more than 300 carats of Thai ruby. This was valued at $15 million, which is still the most expensive lingerie set ever.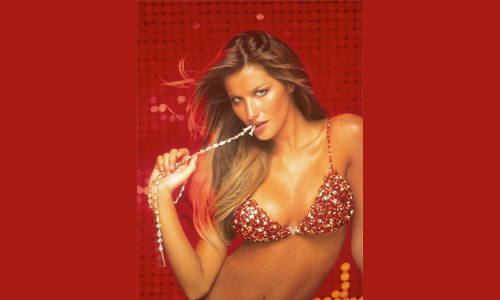 2001 – Heat-moulded one-piece seamless bra cups became famous. Printed t-shirt bras, contour bras, and padded bras were very popular.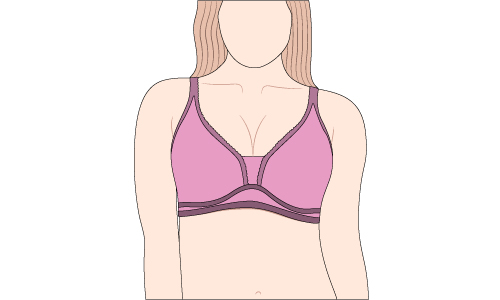 2001 – Bras became a billion-dollar industry.
2008 – Scott Dutton invented the Bra Angel, which is a device used to repair an underwired bra.
2010 – Bralettes, soft bras, and padded bras gained popularity.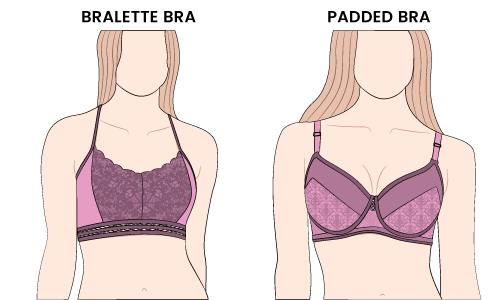 2012 – Madonna's pink conical bra was sold at an auction for $52,000.
2015 – Shyaway was established as a lingerie brand in India.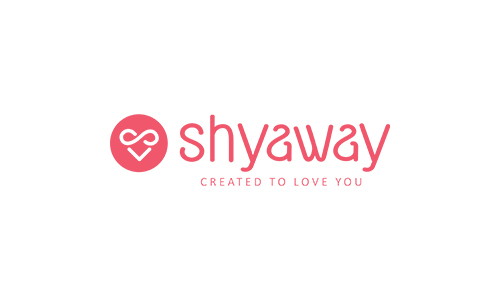 2020 – Bra has become popular during the COVID-19 lockdowns due to its focus on comfort while working from home.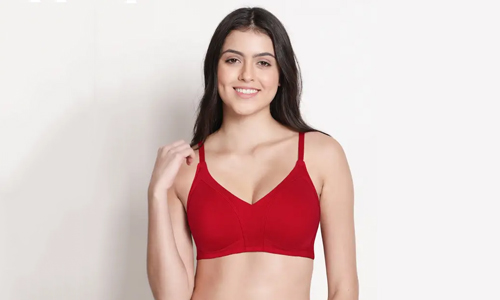 2022 – Bikini tops, bandeaus, and nursing bras take over the spring/summer runways at fashion week.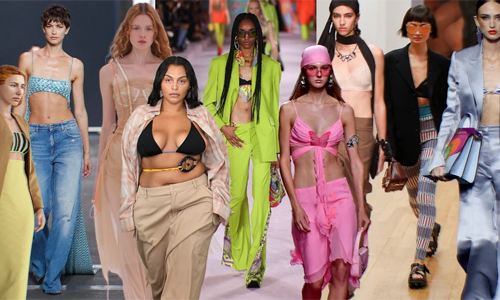 Did you enjoy this post? Are there any interesting milestones that I left out? We'd love to hear from you! Don't forget to read about the history and evolution of panties.