How many of you know that lingerie is one of the essential parts of your outfit? And if you don't choose the right undergarments, you will end up with a wardrobe malfunction. Apart from wardrobe malfunctions, most women feel that wearing matching bras and panties can impact their mood. So, it is vital to choose your lingerie wisely. Here we have gathered up a simple guide on lingerie essentials for every women's wardrobe to get awareness about the importance of lingerie.

How to Match Bras and Panties according to Outfit?
Starting your day with the frustration of not finding a panty or bra that matches is the worst part ever. While some succeed in finding suitable bra and panty sets while others do not, most women end up not coordinating their bra and panties. However, you can't always mismatch your bra and panties because some outfits don't go well with your undergarments. Let's explore how to pair your bra and panties according to your outfit.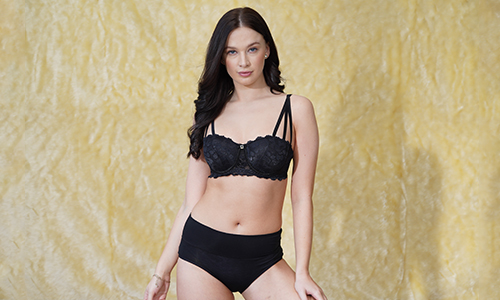 Black colour bras and panties are some of the must-have colours in every woman's wardrobe. Black colour goes well with black colour outfits and other dark shaded outfits like brown, navy blue, etc. Classic black bras and panties not only flatter your skin tone but also rescue you from odd pop of colour showing between fabrics and skin tone. You don't have to worry about the size issues as it is easy to find a black bra and panty sets of your size. 
Not only you, most women love the simplicity, purity, and elegance of a white bra, and we all know that white bras are not ideal for wearing under-thin tops, but it is a must to have a white bra and panty in your wardrobe. To begin with, you won't be able to see the brightness of your lingerie if you wear a white bra underneath a cami and blouse. White bras, paired with a white cami and a white sleeveless shirt or summer dress, will ensure total discretion.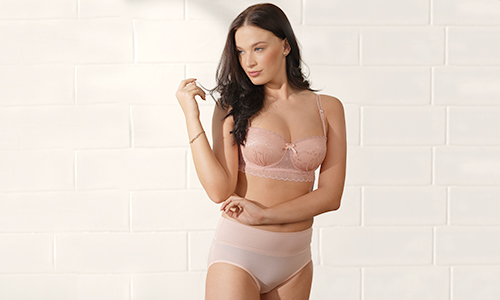 Nude bras and panties are the most versatile ones and should be there in every woman's bra wardrobe. Nude bras look great under almost any top and have long been a favourite beneath white. Because nude bras blend in with your skin tone, and they essentially disappear beneath your clothes. Even if your nude bra does not perfectly match your skin tone, it will still be discreet. Check out our selection of nude and beige bras from Shyaway before you dismiss them as boring and matronly.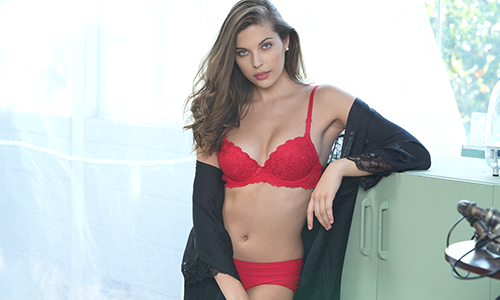 Well, here is a little secret: red coloured lingerie is practically invisible under white tops. Red colour boosts your gives you a fab look under your white dress and highlights your wardrobe. Maroon, another colour in the same family, is associated with excitement, risk, ambition, and courage. It gets its name from the French word "chestnut." Similar red colours can also be combined to create a well-coordinated look.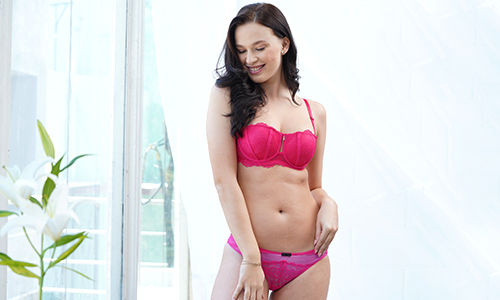 The pink colour features a girly, feminine, kind look, and it immediately conjures up images of romantic holidays such as Valentine's Day. Show off your soft side with a cute pink bra with matching pink panty. Purple bras are enigmatic, sensual, and imaginative. Did you know that creating this dye colour was thought to be an expensive affair reserved for the wealthy in the past? If you want to feel like a Royal, opt for purple-coloured lingerie.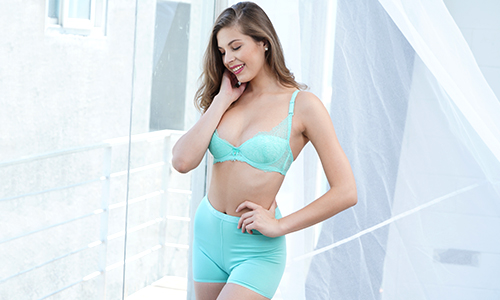 Your bra wardrobe should be as enjoyable as the rest of your wardrobe. If you like to wear blue, you should have a few blue bras and panties on hand. Calming, reassuring, and secure are all personality traits associated with the colour blue. If you want to feel these emotions, try wearing a blue bra, also a colour of stability.
If you are an adventurous and fun-loving person, you should go for this printed bra and panties. Mix it up with fun prints or bold patterns if you're looking for adventure or non-traditional bra options. Consider abstract designs, animal prints, or cute ditsy florals. At Shyaway, the sky's the limit when it comes to finding the perfect bra print.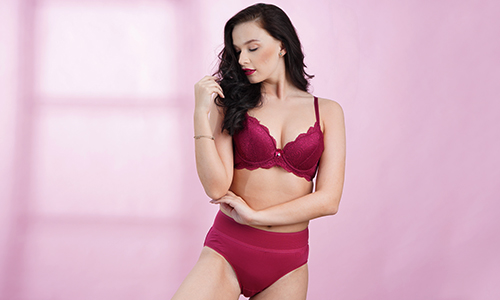 After you've decided on your favourite bra colour, most of you will not be able to find the perfect panty to match. During that time, Shyaway's lingerie set will come as a saviour. Isn't it nice to wear coordinated sets with matching bras and panties? While naked, black, and white are all-season and all-purpose outfits, try various designs, prints, and colours in the matching bra panty sets. When you coordinate it correctly, the day is yours.