In this season of love, feel special about yourself and feel loved. Treat yourself to the prettiest and cosiest Valentine's Day Lingerie. Let us take you to the lingerie world to bring you something beautiful and comfortable for your V-Day! Are you ready?
Shyaway's hand-picked, fashion-forward lingerie styles are designed to flatter every figure.
Shyaway's Valentine's Day Lingerie Picks!
Looking for a perfect day to update your lingerie wardrobe? Then V-Day is the right day! If you have romantic plans, then you must check out our Valentine's Day collection, which includes luxury lace bras, comfy panties, sexy baby dolls, and more!
Here are the six best Valentine's Day lingerie pieces to make your V-Day unforgettable.
1.  Moulded Lace Bra With Lace Hipster Panty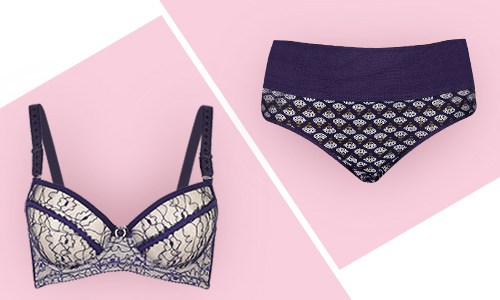 If you are looking for lingerie to rev up your V-day date night then the gorgeous moulded lace bra with cutesy hipster panty look is for you. This lingerie set will become the epitome of elegance.
2. Red Lace Push up Bra and Lace Hipster Panty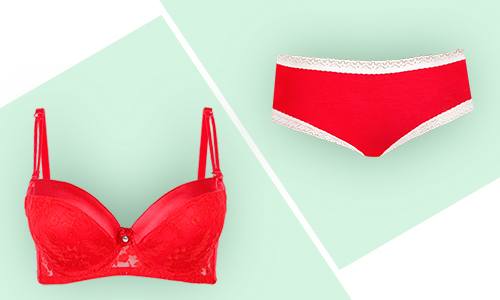 If you are looking for something beyond sensuous and ultra-feminine, then we have found the perfect Valentine's Day lingerie for you.
This romantic red push-up bra and lace hipster panty will please you and your lover.
3. Red Lace Baby Doll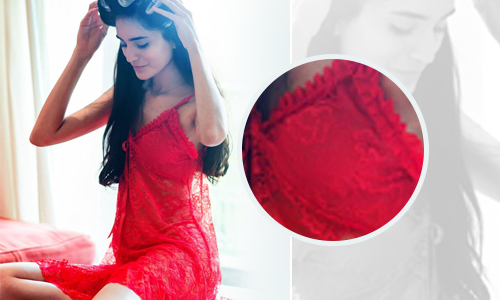 The lace babydoll flaunts a vibrant shade of classic red to cherish your V-Day night. The red baby doll makes you feel beautiful during date night. It will accentuate your silhouette. A red lace babydoll is the best babydoll to wear on this Valentine's Day!
4. Lace Embellished Bridal Bra and Trim Hipster Panty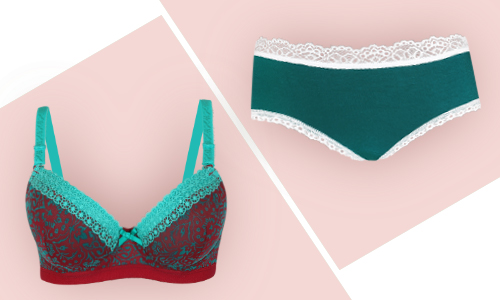 If something more sensuous is your style, the bridal bra is guaranteed to be glamorous, especially with a matching hipster. This lace-embellished bridal bra gently lifts and supports your cleavage. This combo will be delicate and divine!
5. Floral Tube Bra With Lace Ribbed Hipster Panty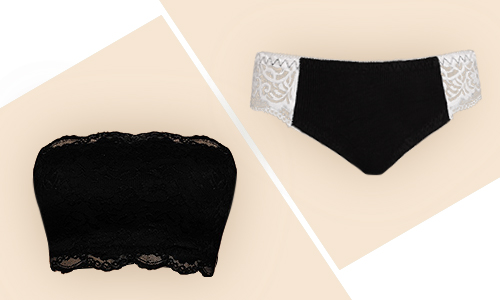 If you want to bring romantic vibes back, consider an alluring floral tube bra to pair with a lace-ribbed hipster. They are a classic combo to rule your V-day!
6. Navy Blue Bralette Lingerie Set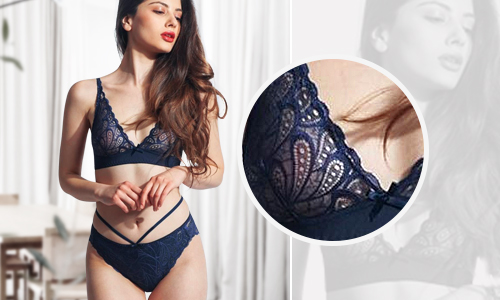 This Valentine's Day, are you into lace lingerie? This lingerie set is timeless in two pieces and has your name written over it. The lace bralette with matching lace panty is the perfect mix of sexy and comfortable.
You can't go wrong with our comfortable and gorgeous lingerie for this Valentine's Day! We are not going to judge you if you don't want to take them off!