Bura na mano holi hai!
Holi is a celebration of love and happiness. Holi is one of the much-anticipated Indian festivals during which women like to dress up traditionally. Many of us give much importance to skincare, haircare and Holi outfits. But what about lingerie? Remember, lingerie is the foundation of any outfit. It can make or break your Holi look. Worried about how to choose the right lingerie for Holi? Worry not. Shyaway has got your back. Here are some of the lingerie styling tips for Holi 2022. 
Lingerie Hacks for Holi 2022: Lingerie Tips to Avoid Wardrobe Malfunctions This Holi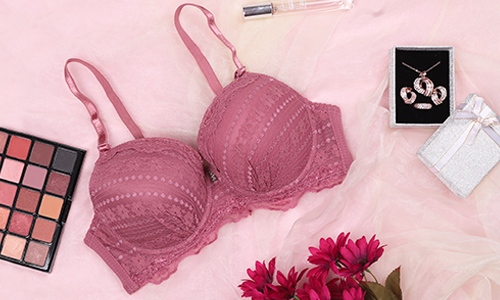 These tips will help you to flaunt your Holi look flawlessly.
1. Festival of Colours 
Holi is all about colours, so isn't it important to wear something colourful? Yes, the most colourful event of the year deserves colourful bras. White kurta-salwar kameez is the traditional outfit donned by women during Holi for years. Many women wear white bras thinking it will go well with their white outfits, which lead to wardrobe malfunctions when they are drenched in water paints. So Avoid wearing dark-coloured bras.
2. What to Wear Under Your Holi Outfits?
Opt for nude colour bras. Nude bras are the best choice to be worn under your Holi outfits. Nude bras blend with your skin, and no matter what your Holi dress code, you can be on your safest bet. Don't forget to layer it up with camisoles.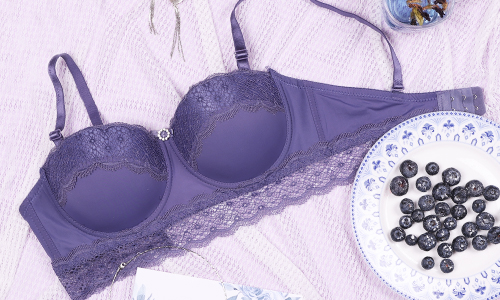 3. Features to Be Considered
Keep these things in mind while styling for Holi-
Get your hands on a seamless panty and a seamless bra for a smooth finish.
Opt for a lightly-padded bra. Even if you get completely wet, you need not worry about nipple show.
Can you imagine yourself in a wet synthetic bra? We know how suffocating it feels. So we advise you to get your hands on cotton bras. Cotton is not just a comfortable and light-weight fabric but also a good absorber of liquid.

Takeaway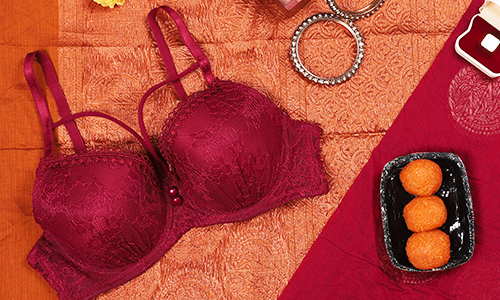 Remember these tips to enjoy a happy and carefree Holi-
Avoid white lingerie. 
Wear old cotton bras. Even if you get bombarded with colours, you don't have to worry about it.
Avoid unpadded bras
Ditch your boring old-fashioned bras. Slay as a fashionista, choose pop colours.
Don't miss wearing camisoles.
Let your life be colourful as the colours of Holi. Enjoy the festival of colours to the fullest without worrying about strain. If your lingerie gets stained after fun-filled Holi celebrations, click here to discover tips to remove Holi colours from lingerie.