Saree is the favourite outfit for every woman but in order to get a sculpted look, you have to choose the right intimates. Not only does saree shapewear play a vital role in getting a sculpted figure. If you wish to get a silhouette look under your saree, then you must consider opting for a matching bra and panties with your saree. Now you can emphasise your saree figure with the help of our little guide. 
How to Buy Lingerie for a Perfect Look?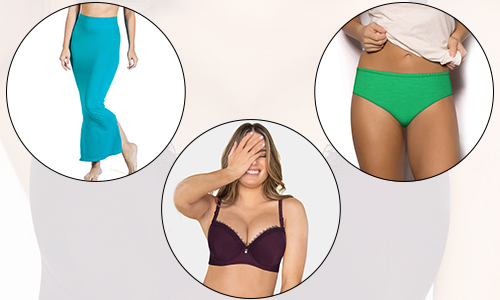 Perfect attire is not only about the outerwear, but also about what you wear inside. Whether it is a body-hugging outfit or a saree, your lingerie sets play an important role in bringing up the perfect shape and look under any kind of outfit. Here, we have gathered some basic details on how to find a matching bra and panty sets for a saree. Read on. 
Bra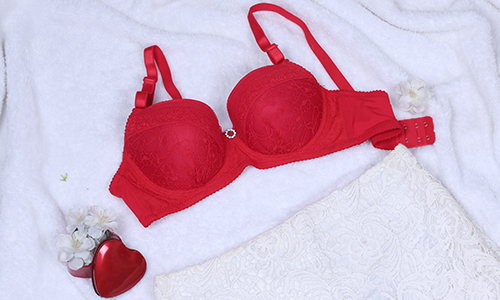 In order to elevate your saree look, choosing the right bra type is more important. There are different types of saree blouses and each blouse must be paired with its suitable bras. From padded, unpadded, wired, underwired and lace to saree bra, there are a plethora of bra options, and we are here to help you in finding the perfect one to match with your saree.
Crafted with a seamless pattern, a padded t-shirt bra can give you a smooth silhouette appearance under your saree. A padded t-shirt bra is suitable for both traditional and stylish sarees. 
If you have a heavier bust or if you are not a fan of padded bras then you can try non-padded or wireless bras. Non-padded bras are simple and fuss-free that can be paired with your blouses. It gives you the feeling of comfort and support all day long.
Need a contoured shape under your blouse? Then, you must opt for a push-up bra. It can give your bust the perfect contoured shape and also increase your bust size by one inch. Perfect for a deep-neckline blouse. 
One of the most- functional and stylish bras is a strapless bra. It is one of the must-have lingerie in women's wardrobe as it can be paired with both traditional and western outfits. If you are planning to wear a half shoulder or mesh blouse with your saree, then a strapless bra is your best companion.
Not a fan of traditional sarees blouses? Then you can wear trendy bralettes as a blouse. It is easy to wear and gives you a trendy look in a second. Bralettes also give you the support, coverage and support like other bras without sacrificing the style. 
Panty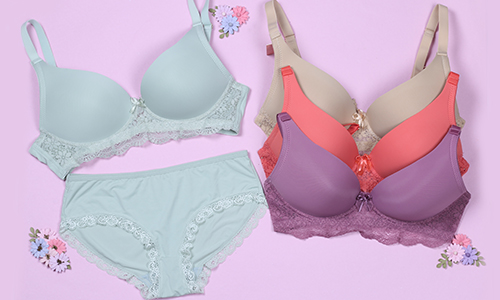 Many women in India wear a saree on a regular basis, so the best panties for them are regular briefs, hipsters and bikinis or G-strings. These undergarments give you the perfect shape under your saree shapewear. Always remember, only the right undergarments can make you look perfect under any kind of outfit. 
Shapewear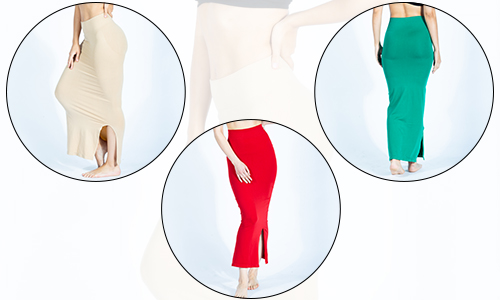 Shapewear has become one of the staple garments in every woman's wardrobe. It is one of the easiest ways to get a mermaid look in a second. There are so many varieties of shapewear that can be paired with any kind of outfit. Shyaway has a huge variety of shapewear. Find your saree shapewear for the perfect look. 
I hope you find these suggestions useful. As the festive season begins, it's time to rock your saree look with our ultimate tips. Now you can enhance your saree look with the matching bra and panty sets. 
Click here to know more about the ultimate saree bras to flaunt your curves this Diwali.
Wondering why you should buy a saree shapewear? Click here to know about it.