It is time to take out all your glimmering, sparkling bodycon, plunge neckline dress to dazzle your best! Who doesn't want to look like a diva in the once in a year event? We all know, a perfectly fitting outfit will make you look gorgeous, but lingerie adds a touch of elegance to your look. In order to look your best, you must own the perfect pair of bras and panties which smooth your curves and provide a flawless figure under form-fitting outfits. If you are not sure what lingerie you need to wear with various party wear you have come to the right place. Let's find out your perfect lingerie to make you fabulous this New Year.
Sexy Bras for New Year's Eve Party
Looking for lingerie to wear with a New Year outfit? We have clubbed the best lingerie styles for New Year 2022. These lingerie styles guarantee a most glamorous look. Whether you are opting for puffy sleeves, a flattering plunging neckline and peek-a-boo cut-outs, you should have these lingerie to wear for a New Year party.
Sensuous Pushup Bra
Stand out in a sparkling low neck jumpsuit or dress in our sensuous push-up bra. Its smooth cups and delicate design give a nice cleavage. Grab push up bras that will promise to give you a heads-on to make a special impact.
Tempting Lace Bra
A lace bra is an ultra-graceful and sexy choice for a New Year's Eve party. Our lace bras come in various styles such as padded, plunge neck, push up to give a ravishing look. Opt for lace bras to pair with your party wear or glittering saree blouse. Shop the most sensuous lace bra collection that is exquisite and figure-flattering.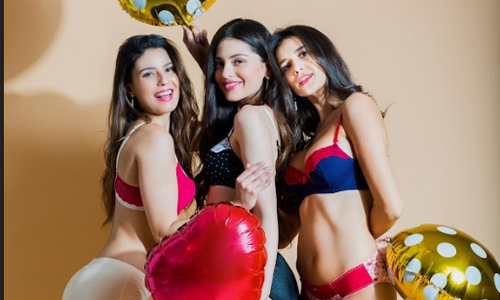 Prettiest Bralette
Without bralette, your New Year party look is incomplete. Bralette will offer a ton of comfort thanks to its comfy design. If you want a bra that can do a crop top job, then pick a bralette that comes in a luxe fabric, a flattering neckline and many colours. You can style bralette as outerwear by layering it with your denim or leather jacket.
Alluring Plunge Bra
Make an excellent style statement with our plunge bras featuring mesh neckline, smooth padding and alluring straps to provide the flattering look under your low neck, V-neck and plunging neckline outfit.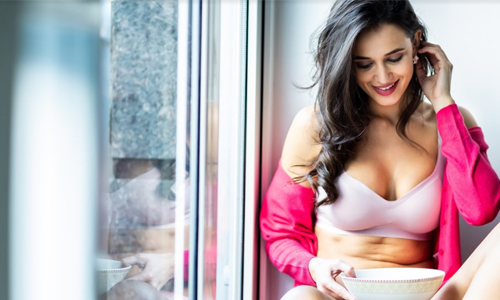 Stunning Strapless bra
The strapless bra will add some oomph to your off-shoulder or strapless tops, blouse or dresses. Whether you are draping a saree or donning a glittering dress, our strapless bra will give you the support and chic look. Make an instant impression with your intriguing look at urbane dinners.
These amazing New Year's Eve lingerie undoubtedly make head turns at a New Year party. Let's begin the countdown! Happy New Year!