What is a Nursing Bra?
A Nursing bra is a special undergarment designed for women who are pregnant or lactating. During pregnancy, a woman's breasts go through significant changes, and the regular bras will unfortunately not support those changes. A Nursing bra helps lactating women unfasten the cups without removing the entire bra to feed the infant. The cups are provided with flaps or panels to open to expose the nipple easily. 
A Nursing/ Maternity bra was designed to hold heavy and full breasts with utmost comfort. These bras are seamless and can be worn under any garment. During pregnancy, a woman's breasts eventually increase one or two sizes bigger to make space for the milk ducts. About 50-73 hrs after giving birth to the child, the milk ducts start filling with milk, and changes in the breasts happen quickly.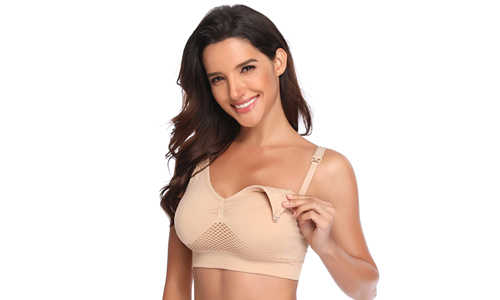 Around the world, time and again, doctors recommend using a nursing bra to avoid complications and facilitate comfortable feeding. Picking the right bra size is essential rather than squeezing the breasts because there are chances the milk ducts are plugged and the supply is reduced.
What is a Regular Bra?
A Regular bra is an undergarment worn to hold the breasts and prevent them from sagging. It comes in different sizes and shapes. The cup sizes are measured in alphabets A, B, C, and D. The bra facilities would be wired, padded, wire-free, and non-padded. 
There are a variety of regular bras to choose from for each outfit. These bras are made of different fabrics and designs. Regular bras can be worn with or without straps.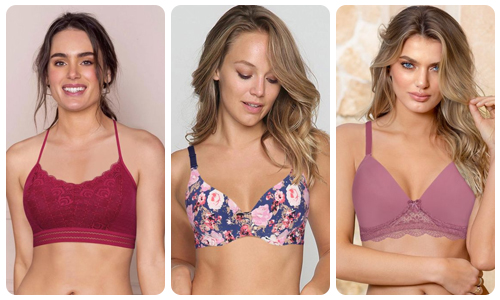 History of Regular Bras and Nursing Bras
The first US bra patent was granted to Mary Phelps Jacob in 1913.

SH Camp and Company, in October 1932, combined the breast size and its degree of sagging into alphabets A, B, C, and D.

The first patent for a nursing bra was obtained in 1943 by Albert A. Glassier.
What's the Difference Between a Nursing Bra and a Regular Bra?
| | |
| --- | --- |
| Nursing Bra | Regular Bra |
| Used only during Pregnancy/ Maternity/ Nursing | Used at all times, even during Pregnancy |
| Cups can be unfastened while feeding | Cups are permanently attached to the straps, or the bra is strapless |
| Designed for good health and comfort | Various purpose |
| For heavier and sore breasts | For smaller and sensitive breasts |
| Cotton and other comfortable fabric | Different varieties of fabric |
| Mostly non-padded and wire-free | Padded, non-padded, wired, and wire-free |
Advantages of a Nursing Bra
Comfort: At the time of nursing, breasts become heavy and sore. By choosing Nursing Bra, you choose comfort. The Material used in the Nursing Bra acts as a soft covering layer providing support.
Convenient and Flexible: The cups are fastened with clips and panels to open the breasts while feeding. The newer models come with pump holders, nipple clips where you can only expose the nipple area.
Style: While lactating, a woman can still sport her stylish outfits as there are plenty of colors and designs to match each garment.
Health: A Nursing bra help maintain a good flow in the milk ducts and protects the breast tissues.