What comes to mind when you think of the term "shapewear?" A lovely, sculpted reflection of yourself in the mirror? Well, we all dream about looking gorgeous in shapewear. Shapewear helps you achieve your desired appearance in any outfit you wear. You can use shapewear if you wish to see immediate changes in your looks. Now, shall we see how to measure shapewear size?
In this shapewear size guide, we will discuss some shapewear measurement tips. We will also look at the different types of shapewear you can wear for different body parts.
How Do You Choose the Right Shapewear?
Choosing the right shapewear can be a bit trickier when compared to selecting casual everyday bras and panties. But keep your worries aside. We will help you to measure your shapewear size.
Select your shapewear depending on the body part that needs a sculpted or silhouetted look. While the sizing of your other outfits is based on your body's specific measurements, shapewear sizing depends on the material and levels of compression. So, make sure that the shapewear you choose offers the desired compression level and fits snugly to your body.
Many women assume that wearing shapewear one size smaller than their original size will give them a more sculpted look. But nothing can be further from the truth. If you pick a smaller size, you will only see extra bulges on your body.
To put it in a nutshell, if you wear a bodycon dress of size "L," then pick a shapewear of size "L" to go with the dress. This is one of the best shapewear size tips you can use.
Measuring Shapewear Size
Finding your shapewear size is crucial before you start purchasing any shapewear. The following tips will help you choose the right shapewear size for different body parts.
1. Saree Shapewear
A saree shapewear offers the perfect mermaid look, which you can flaunt with pride. Similar to purchasing a well-fitting casual panty or an everyday bra, getting the right shapewear fit for a saree is also essential.
To get the waist size:
Stand straight with your feet slightly apart.
Locate the narrowest part of your torso, which is above the belly button. Wrap a measuring tape around this area.
Ensure that the tape is not too tight. It must fit snugly against the body.
Measure the length in inches.
Repeat the above steps 3 to 4 times and get the average of your measurements. It is essential to have accurate measurements. It is also one of the most important pieces of shapewear sizing advice we can give you.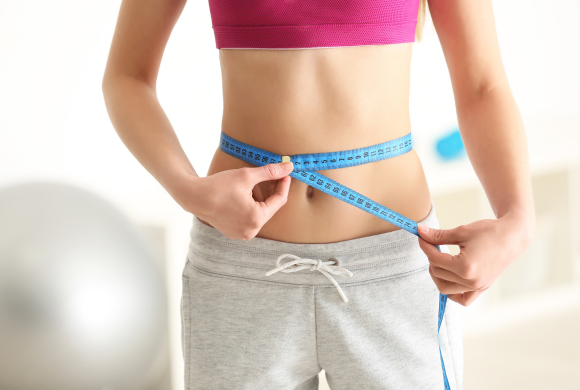 Done? Awesome! Now, execute the following steps for your hip size.
To get the hip size:
You can use the same procedure given above to get your hip measurements. The only difference will be measuring the widest part of your hips, which is around your upper buttocks. Repeat the procedure 3 to 4 times and obtain the average.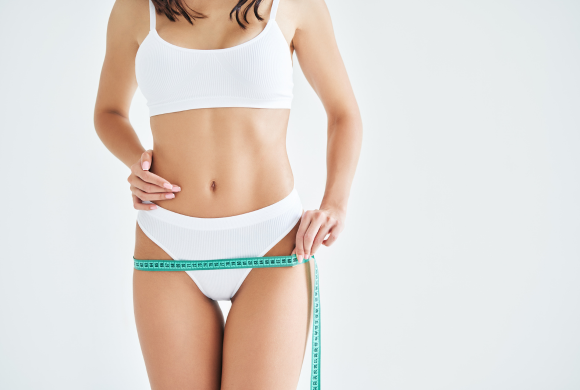 When you have your waist and hip measurements handy, you can buy saree shapewear according to them.
2. Tummy Tucker Panty
As the name suggests, a "tummy tucker panty" tucks your stomach in and gives you a toned waist. Do you know the surprising health benefits of a tummy tucker panty?
The size of your tummy tucker panty will be the same as your normal panty. So, you don't have to measure separately for your shapewear. If you don't have your normal panty size, just use our panty size calculator to get accurate measurements. Ensure the tummy shaper you buy is also of the right fit.
3. Thigh Shaper
You can use thigh shapewear for skinny jeans and other form-fitting dresses. Keep the following key points in mind when measuring shapewear size before you purchase a thigh shaper:
Measure your waist and hip sizes (as given in the Saree Shapewear section).
Let your shapewear not be too loose or too tight. Very tight thigh shapers may result in health complications such as numbness, tingling, etc.
Avoid going down a size, which will make the band rollover.
Shaping Your Thoughts on Shapewear
We hope this shapewear sizing guide provides you with the answer to the question, "How to measure your shapewear size?" In addition to offering an aesthetically pleasing look, shapewear helps give you a better posture. However, many women don't know the answer to the question, "Does shapewear help in losing weight?"
Choose shapewear that is breathable and helps blood flow. Shapewear that is made from high-quality fabric and smooths your bulges will be the perfect choice. With the right shapewear in the correct size and fit, you can unleash the beauty queen in you!