Valentine's Day Lingerie Color Collections
This is the season of romance, where one can hardly escape being hit by Cupid's golden arrow. Everything is hearts and roses and pinks and reds when it comes to the Valentine's Day lingerie colour collections. However, we at Shyaway wanted to introduce new colours and designs that would be appropriate for the modern day of love. Shyaway's Valentine's Day lingerie is not just about sexy French laces; it is rather something relatable, comfortable, and dashing all at once.
Valentine's Day Lingerie Colors at Shyaway
Lilac
 
Lilac is a delicate yet rich colour that is a joy to wear and is something we strongly recommend for Valentine's Day. This adorable shade of light purple can hardly go unnoticed when it comes to selecting your V-Day lingerie. At Shyaway, you have a line-up of bras, panties, and capri sets in lilac all set to steal your hearts. Make room for this sweet colour this year and you'll find yourself brimming with comfort while remaining stylish.
Fandango Pink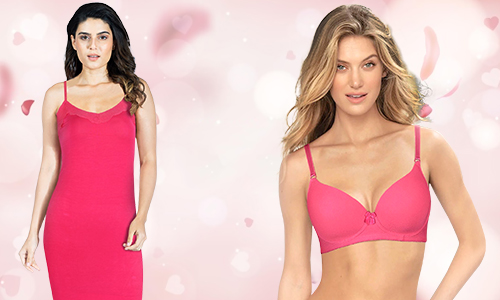 A bright and striking shade of pink, you'll love it for its flamboyancy. After all, what is Valentine's Day without a dash of pink? We have an interesting array of pinks in almost every type of lingerie here at Shyaway. Bras, panties, capri sets, baby dolls, sportswear—you name it, we have it in every shade of pink that'll bowl you over.
Fiery Red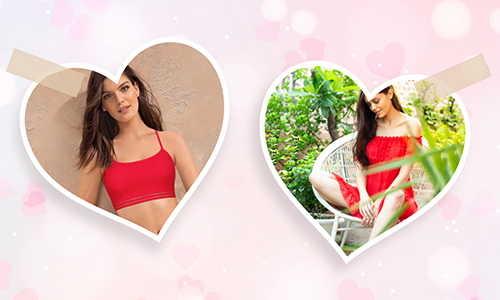 We have never missed an opportunity to showcase our fiery red bras. Shyaway's Valentine's Day collection is loaded with bold and daring reds. Whether you're wearing fancy bralettes or sexy baby dolls, this bright colour will brighten up your entire look. Try your hands on different fabrics like lace, satin, and mesh, and let the romance unfold.
Mahogany Brown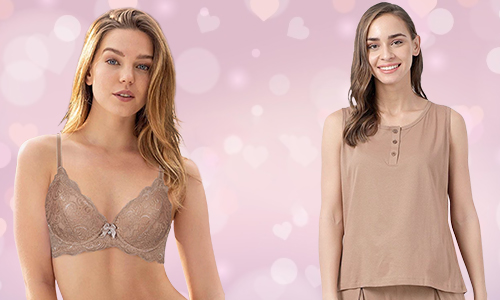 Utterly comfortable and eye-pleasing, our brown lingerie will strike a vibe that is completely different from the regularism of pinks and reds. You can also choose our coffee-colored bras and panties to wear beneath white and light-shaded Valentine's Day outfits. If you prefer to spend a relaxing evening at home, try our soft brown pyjamas tailored in soft fabric.
Chime Grey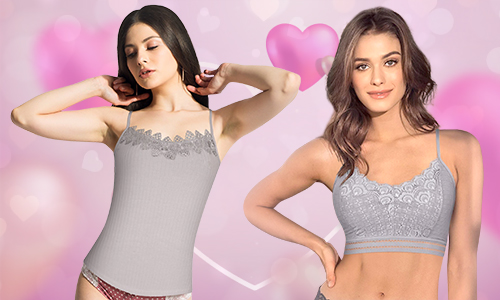 Gone are the days when grey was portrayed as gloomy. Today, this calm and composed colour will make your days less dramatic. And the most beautiful part is that our bralettes are so intricate yet simple, making them the perfect Valentine's Day lingerie. Pair these grey bralettes as crop tops with long skirts to swirl around in style this special day!
Calla Green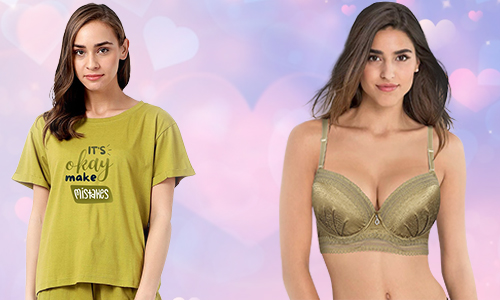 The luxury of our Calla green lingerie is beyond what words can explain. This colour is so versatile that it can adapt itself into a sexy push-up bra or stay lush and comfy in soft and cosy nightwear.
With every Valentine's Day comes new fashion, fresh colors, and an amiable mood. So, this V-Day, make room for new pieces of lingerie that are both fashionable and functional.