Nightwear for Every Mood
Nightwear for every mood –  Shyaway gives you a reason to spend the day at home without spoiling your mood.
Gone are the days when women wore boring nightwear. Different types of nightwear are introduced to pamper women on every occasion. Complementing your mood with nightwear is a great way to pamper yourself. Whether you're reading a book or sipping a cup of coffee, staying comfortable at home is essential.
Whatever life throws at you, these elegant nightwear styles will brighten your day. How do you feel today? Are you happy, sad, romantic, or bored? We have the ideal nightwear for every occasion. Shyaway's newest nightwear styles are designed to complement your every mood. We have something for everyone, from the cosiest shorts sets to sensual babydolls, to keep your look fun and fresh.
Shyaway's New Nightwear Collection
Do not ditch your cheerful vibe, start wearing Shyaway's latest nightwear that every woman should have in her wardrobe.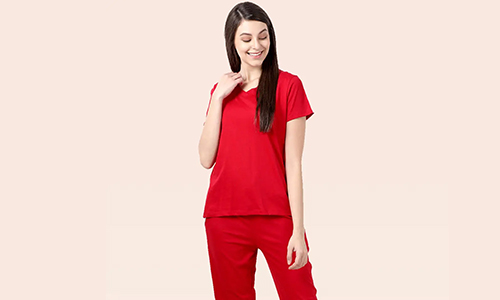 With its elegant pattern, comfy stitching, and pleasing prints, the pyjama set will keep you happy throughout the day. The best part is you can pair pyjamas with your favourite top, camisole, tank top, tees, or nightshirts to look your best while lounging. Shyaway's pyjama set is made from 100% cotton fabric that will keep you cool and dry.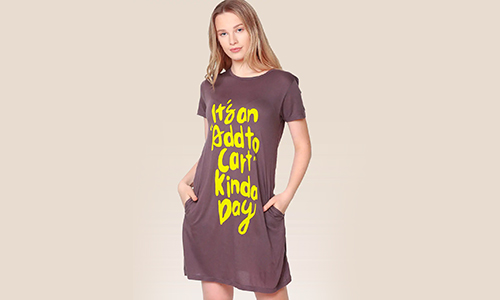 Our cheerful nightgown will make you feel more comfortable and lively. These loose-fitting nightgown/dress is the most popular nightwear style out there. Available in various designs, playful colours and sizes to suit your style. Get your hands on our latest nightgowns to add the fun factor to your lounge style.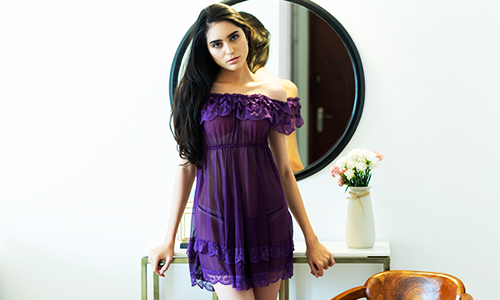 Our luxurious babydolls feature flattering frills, soft lace, and sheer tulle to make you feel and look more glamorous. They are sensual, flirtatious, and feminine, and are available in a variety of styles.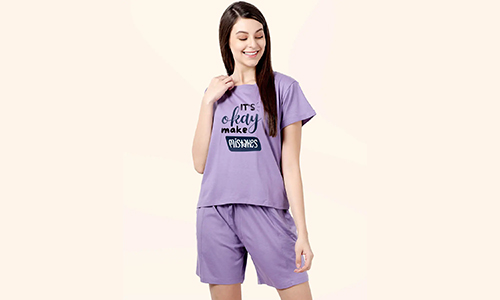 Let our trendy basics help turn your gloomy day. Short sets are fun, stylish, and comfy to be worn all day long. Shyaway's trendy shorts sets will keep you happy all day. Grab summer-friendly shorts that are crafted with high-quality cotton to provide the comfort and style you need.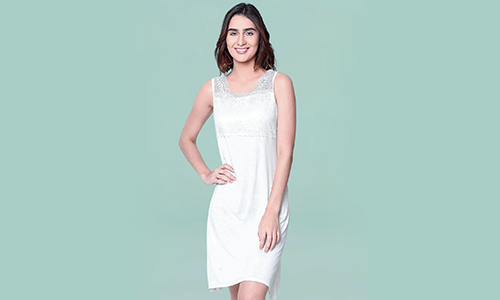 Wearing the same old night clothes is boring. opt for our classy chemise. Check out Shyaway's irresistible, stylish chemise featuring elegant detailing, vivid hues and patterns to suit your mood.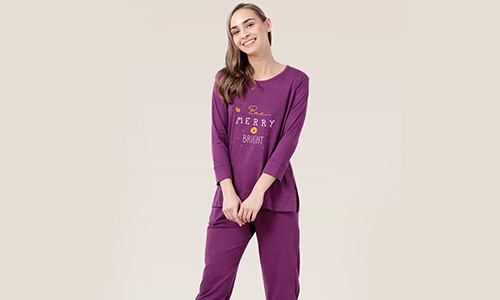 After working five to six days straight, you need something cosy and comfy. A capri set is one of our most adorned nightwear styles, featuring ¾ length pants & t-shirts. They come in pretty prints, vibrant colours and comfy fit to compliment every woman flawlessly. Keep an eye out on our capri set for a comfortable night's sleep.
For the special, fun, and romantic moments in life, browse the different types of nightwear for every mood through these brilliantly tailored women's nightwear for every mood to boost your mood and also to have a good night's sleep. Shop these wide ranges of nightwear online at unbelievably affordable prices.