Beautiful Bloomers
"Aren't you excited to buy her first teen lingerie?
Make her first bra experience marvellous!"
What's teen life? A messy, killing time in social media, going to bed late, having a crush on somebody… and, and? What else? Her puberty stage!
Feeling tingling, paining or itching on the breast? That is the right time to own a teenage bra. She enters the puberty stage when her breast starts to develop. She ought to wear teen lingerie to evade discomfort.
Some girls might require a bra at the age of 11, some at 8, a few girls at 14! It differs. This beautiful bloomer requires bras that offer extreme comfort. Shopping lingerie for your teen girl is challenging yet exciting.
Parents of teenagers shouldn't be horrified to select the correct size bra for their daughter. Parents should make sure she should be comfortable and confident in a wondrous teenage bra.
"Your bra strap is visible" becomes a teenage girl's nightmare. Don't let that happen!
She may be shy, conscious about these talks, so try to boost her confidence and tenderly explain that what she is experiencing is normal and nothing to panic about.
As a mom, you may come across questions like…
What is the best bra for her?
Will she feel comfortable?
Is it the right size? 
You may burst out with anxiety. But hang in there!
Teenage Bra/Beginners Bra
Teenage bras are crafted with comfy fabric to enhance the curves and it comes with fewer hooks. Teenager bra can be called as 'beginners bra' or a 'training bra'. It is mostly tailored with no padding. If she enters puberty, get her beginner's bra for modest coverage while her breasts are developing. Grab alluring collections of Shyaway!
Do's of Teen Lingerie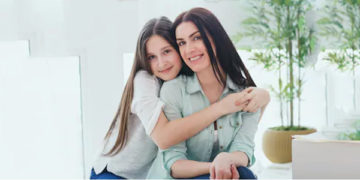 Perfect Size
"Get her a bra in the perfect size, to eliminate
That awkward moment 
From her life"
Make her feel it is natural and normal to hit puberty. All you need to tell her are the requirement and importance of bra and how it should be worn perfectly. As a mother, you should pick the right lingerie for her.
Take her to the lingerie shop; get the guides from bra fit professional who helps your daughter to get the exact size in teenage bra. Or you can opt for online lingerie shopping to avoid embarrassment and she will be relaxed and will feel more comfortable.
Satisfy Her Comfort Level
As a mother, you should completely focus on comfort while buying teenage lingerie. Buy her bra which covers the nipples and offers some shaping with ultra comfort. Her teen lingerie shouldn't let her face any kind of clumsiness.
Perfect Colour to Contour
Picking apt colour is a must. If she wears a thin shirt, she should wear a nude bra instead of black or any vibrant color. The bra might show through her clothing, causing embarrassment.
Avoid Seamed Bra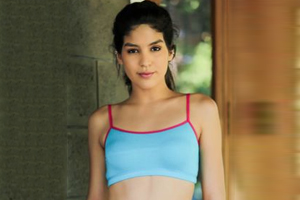 If she is at the beginning stage of puberty, go for a seamless bra to contour the perfect shape and to avoid the shabby appearance. It won't reveal what is underneath and lifts her confidence with perfect shape. 
Address the Subject
Let her know, what is the purpose of lingerie, what is the use of bra, how bra works, teach her about bra-wearing tips; why teen lingerie is so important for girls; Teach her, in what outfit what kind of lingerie she should wear.
Let her believe, lingerie offers basic support, contour curves, perfect shape to flaunt on and showers ultra comfort.
Have a cup of coffee with her and elaborate on the benefits of lingerie and how she can get confident in that. 
Don't Make Her Feel Uneasy
Comfy zone matters while wearing a bra so 'know your daughter before she knows'. If she hides, she feels hesitant to talk about the bra. Don't talk about her bust size in front of others she may feel embarrassed.
Don't Buy Her Large Size Lingerie
Always remember that your teen daughter judges herself through your point of view. She needs an accurate size of teenage bra to fit in to flaunt. Avoid the wrong notion that if you buy her an extra size bra, it can be utilized until she grows up.
Avoid the Embarrassment
Never hurt her, by sharing her body type or bra size with relatives.  This becomes upsetting, embarrassing and might affect her confidence.
Shop Lingerie for Her Alone!
To avoid the awkward part, it's better to take her along with you for buying teen lingerie. She may free to explore the bras and can show interest to buy one. 
The best way to buy her teen bra is to explore online lingerie shop. You know why? It's very convenient. Teen bras are very cute plus attractive, comes in many colors, prints, etc. Even if you buy the wrong size bra you can return it easily and can get the right one. It's that simple!
Don't Discourage Her Lingerie Choice

'Make her beautiful in her way!'
The daughter-mother bond is incomparable and pure. Before she says what she wants, as a mother, you know what it is! If she shows her interest in bras, let her pick according to her wish.
Try to cope with her thoughts. She may take some wrong size and some cheesy lacey bras which seems unattractive. With the tender approach, you need to guide her to buy the perfect one.
As a mommy, you should boost her confidence for upcoming challenges in her life. It's time to gift her adorable teen lingerie to cherish her teen life!
A Guide to Buying Your Daughter's First Teenage Bra
1. Crop Top or Cami Bra
Crop top with padding will do wonders for her school days and any outings. It gives a snug fit. Crop top or cami bra covers nipple visibility in such a beautiful manner. Get this cutesy bra to home and make her happy.
2. Padded Bra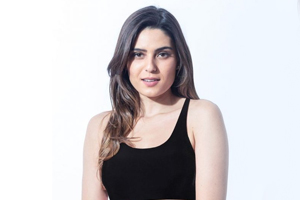 This padded bra is specially crafted to flaunt a natural look of the breast. You shouldn't worry about school mates teasing your daughter. This slightly padded bra becomes a saviour for teenagers. Get her a padded bra in the perfect size.
3. Bandeau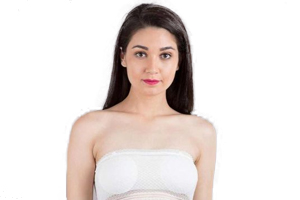 The bandeau is a kind of off-shoulder camisole that comes with padding. Grab this super comfortable bandeau with lace patterns for your beautiful daughter.
     Let's make your little princess live her teenage life beautifully!