We're glad to see that the world has moved past the mainstreams of glorifying sleeker body lines and tucked abdomens. While it is really motivating to encourage fitness, it is also crucial to ensure that our adorable full-figured women receive the attention they deserve, especially when it comes to fashion and clothing. This 3-min read is pretty much everything you will need to know about plus size bras , and why it has become the need-of-the-hour to discuss lingerie for the generously gifted women.
What is a plus size bra?
Bras tailored with features that would greatly accommodate larger bust sizes are categorized as plus size intimates. With precisely proportionate cups and adequately sized side wings, these bras have all the elements to bear the heaviness of fuller breasts.
When would you call a bra plus size?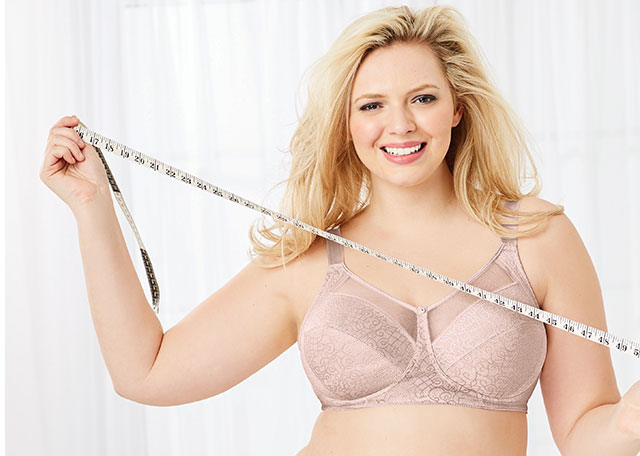 Bands ranging from size 40 are usually addressed as plus sizes and cater to every possible attribute to better the bra-wearing experience of curvier women. On the other hand, cup sizes G and above are labeled full-figured bras.
How should a plus size bra fit?
Get rid of gaping/ chafing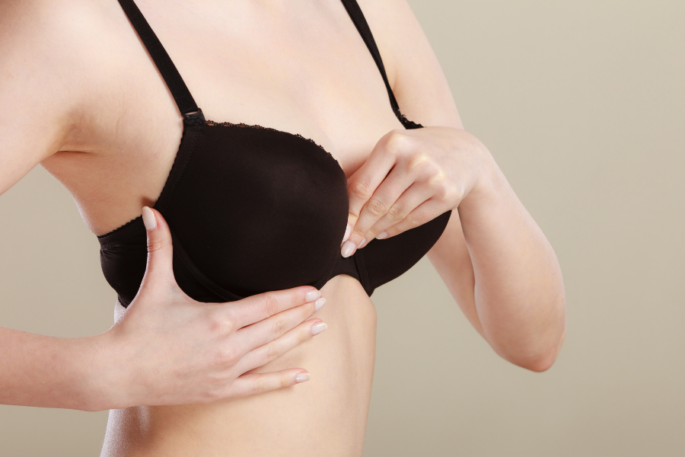 Make sure there is no gaping as, many a times, there are chances that the cups are too big for your busts. (Get the help of a fitting expert if you are visiting a physical store or use our bra size calculator at the comfort of your home). Similarly, chafing could also ruin your day, hence, keep an eye on that too while buying a bra.
Now that we have mentioned chafing, you could easily identify this when you witness "quad boobs". This happens when the cups are too tight and undersized that they tend to bite into the skin.
Take care of side/ front spillage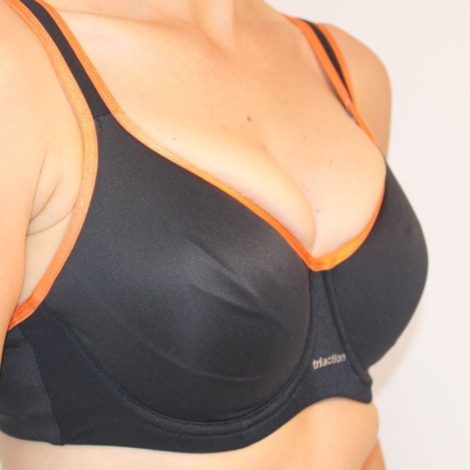 This is one of the most common hindrances faced by plus size women. The flabby tissues that might spill under the arms or at the front is a serious sign of improper sizing and coverage. Opt bras with complete coverage to keep bust spill at bay.
Strap it right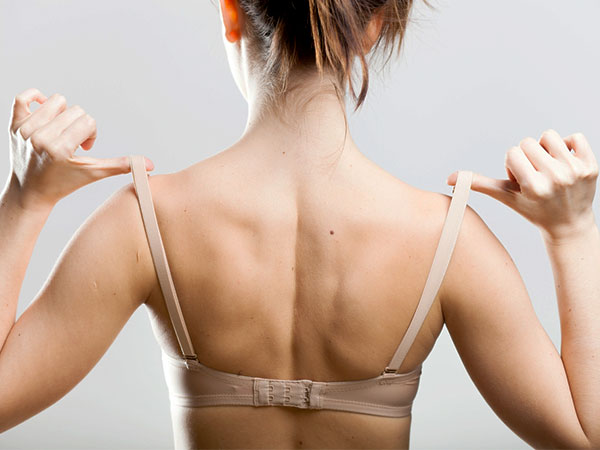 Plus size bras, by default, come with wider straps to bear the heaviness of larger breasts. Simply adjust them with the metal sliders and you are all set to rock the day without any hindrance.
Most recommended bras for plus sizes
Full Cup Bra
As cited earlier, fuller breasts require ample coverage for a secure and serene experience. This is why full cup bras top the list of most recommended plus size intimates without a doubt. Apart from providing a good closure, these bras also save your day from side and front spillage.
2. Side Encircle Bra
Bras with semi-circular columns of stitches running across the outer sides of the cups are called the side encircle bras. These stitches, which otherwise cannot be witnessed in regular bras, offer more support in keeping the busts in place, thus reducing bounce.
3. Padded Bra
We, at Shyaway, greatly recommend padded bras for larger bust sizes for the following reasons:
Nipple Coverage-Foamed cups offer a modest outlook with daily Tees and work wear
Bust Support-Lined bras ultimately elevate the comfort factor all day long
Reduced Sagging-Secures the flabby breast tissues within the bra cups
4. Underwired Bra
The semi-circular strips of wires fitted underneath the bra cups offer a more defined bust shape, especially, with plus sizes. Simply make sure you swap it with a soft cotton bra during sleep.
It might have been one hell of a roller coaster ride to find a good plus size bra that you could actually connect with. But, with these simple pointers in mind, shopping a good intimate for your adorably generous silhouette wouldn't be as tough as you think. Leave behind those inappropriate stares and simply slay your look with your head lifted high.