Everybody would have gone through this….staring at our closet and thinking of which bra would not ruin the look of the outfit of the day. Well, today if you have decided to wear a low cut dress or shirt and you choose an everyday bra for it, it's a disaster. If you are looking for a bra to create cleavage and that looks great with a low cut dress or T-Shirt., a balconette bra would be the best choice for you!
For those of you who are puzzled by the name of this bra, you can get the structure of this bra from its name. Balconette bras are designed with a balcony like a neckline and give a gentle lift to the bust. This gentle lift will enhance the appearance, shape, and cleavage of the breast. Balconette bras have wide-set straps that give a horizontal neckline so that it can stay hidden under low cut dresses. This style of bra, cups your breast from below and easily gives you a natural, rounded appearance at the upper half of the breast to flaunt the beautiful cleavage.
These features of the bra make it a delicate and sexy bra style!
Design of a balconette bra:
Balconette bras are designed to render little coverage, making it a great cleavage bra. So the support for the breast has to come from the bottom. These bras are either carry underwires or have wide bands to support the breasts. The cups of balconette bras are designed to reveal more of the top and inner part of the breasts and padding is included to uplift the upper part of the breasts. The cups use a vertical seam to deliver the best fitting style for breasts. The straps of the bra are placed in the outer edges of cups, displaying the cleavage fully.
Are balconette and Demi-cup bras the same?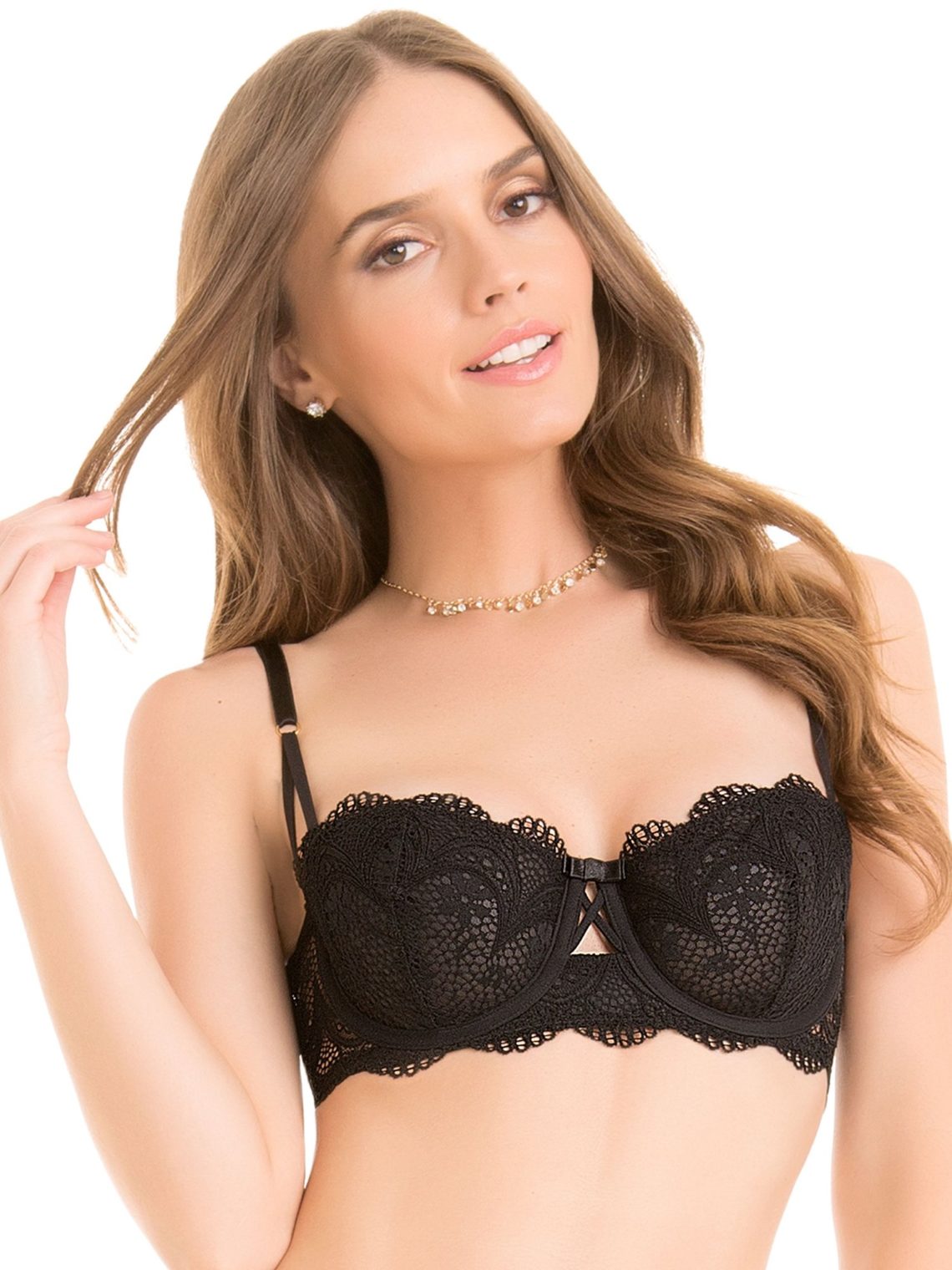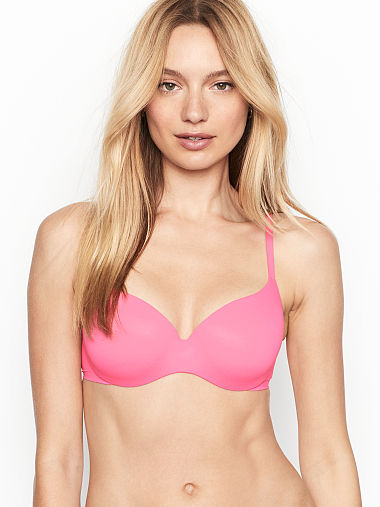 Balconette bras and Demi bras serve the same purpose. The difference lies between them is Balconette bras are a more revealing version of a demi bra. Demi bras provide coverage little higher than the balconette but not like a full coverage bra. Balconette offers little coverage and creates dramatic cleavage.
Balconette bras are best suited for:
A Balconette bra doesn't fully cover your breasts coz they provide only one-quarter coverage. Its covers till your nipple area and lifts the top half your breasts to enhance the look of your breasts. So the wide-set straps and half cup style looks great on women with broader shoulders and firm breasts.
Balcony bras should have a place in your closet if you have separated breasts. The wide center gore of the bra helps to keep your breasts in place.
Balconette bra goes well with dresses with wide neckline and tops with a square neck.
Balconette bras are often designed with little padding or push up to expose the top of your breast for a sexy look. You definitely have to choose balconette bras. if your priority is cleavage with support. Check out the Shyaway collection of seamless, underwired, double padded, and more styles of balconette bras to celebrate your inner self.
 Advantages of wearing a balconette bra
Best for small and average breasts
Women with larger breasts create cleavage naturally in no time. The struggle of a woman with small breasts to create cleavage is pretty hard. Balconette bras are a solution to this because of the uplift and comfort they provide. Now you can flaunt your curves.
Builds cleavage
If you have tried many bras to create cleavage but all you get is just a lift, then it's time for you to try balconette bras as well. Balconette bras will push your breasts together upwards and increase the appearance of the cleavage.
Enhances breast size
Balcony bras do not just add cleavage; they also make your breasts appear fuller and rounder. The padding on the underside adds volume to your breasts and makes them look larger.
Balconette bras can be uncomfortable for some,
Women with narrow shoulders might not feel comfortable in this bra because wide-set straps may cut into the shoulders and make you feel uneasy around the armpit area.
Women with loose breast tissues won't find the support and shaping needed in balconette bras .also they don't provide much cleavage but rather it makes your breasts look flat at the top.
Women with large breasts might face spillage problems. Your breasts are full on top and balconette bras provide less coverage at the top and sides so wearing them as an everyday bra is not  advisable
Next time you are looking for a bra that looks great with a low-cut neckline or a bra for going out on a date or night out with your special ones, a balconette bra is the one!