There are lots of bra types out there but do you know the difference between each bra? Can you identify a bralette bra from a balconette bra? Well, you came to the right place. We would like to guide you with some of the major bras and how to identify them. Check it out!
Types of Bra and Their Uses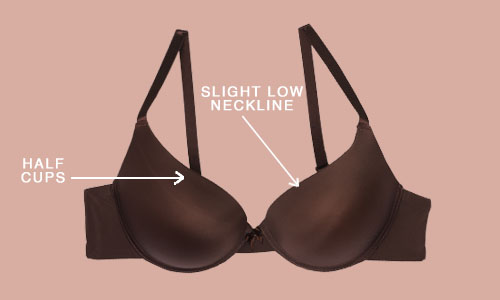 Push up bras are easy to identify. They are usually demi cups or half cups to flaunt the enhanced cleavage and they also have a certain amount of padding level. Push up bras are mostly underwired to give you the natural lift.

T-Shirt bras are constructed to eliminate gaping and digging of skin. The cups are seamless and generally lined to smooth out any lumps. T-Shirt bras have earned a reputation as being comfortable because they are perfectly invisible under all your outfits.
     
Sports are snug, but not too tight. A sports bra should be fitter than a regular bra but shouldn't restrict breathing, you should be able to fit two fingers between the straps and your shoulders. The fabric of the cup should be smooth. There are different styles of bras for different kinds of workouts.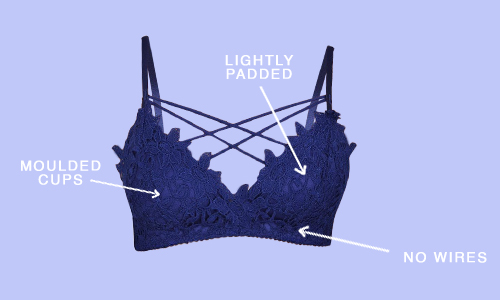 Bralettes are free of wires and have molded cups. They are very delicate with decorative works and are best under party wears and festive wears. Wear them under floral dresses for a glamorous look. This is one of the types of bras.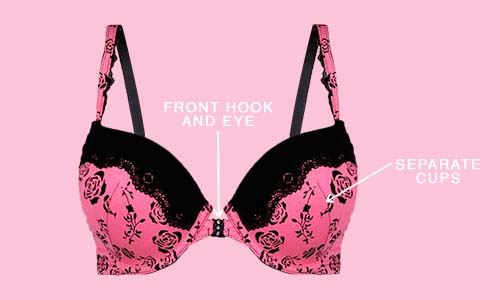 Front open  bras are very easy to access. They have the openings in the front, with hook or clip model. This bra type will be very useful for working women, so that they can remove it easily with any hassle. This is one of the different kinds of bras.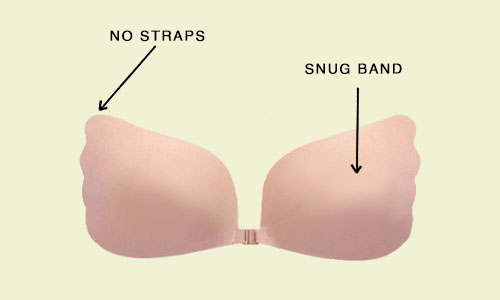 Strapless bras are a must in your wardrobe. They have no straps to hold up the cups but still give support because of the band. For any off-shoulder outfit, this will be of enormous help.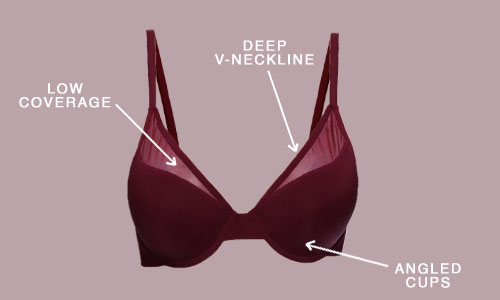 Plunge bra has a v-neckline which makes it very easy to spot. To give your breasts a push up kind of look, plunge bras have angel cups. Plunge bras will make you look at your best effortlessly.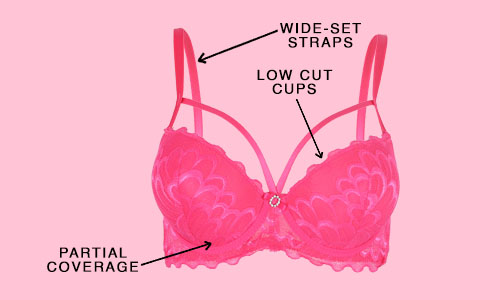 Balconette can be identified by cups and straps. The straps are set wider to create a natural cleavage and it provides less coverage than the classic demi bras.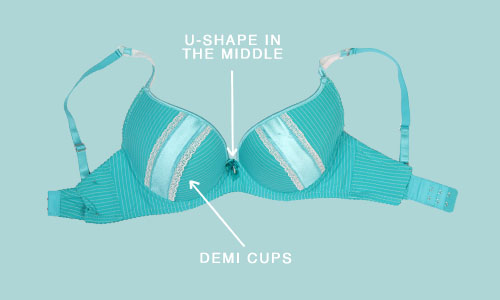 There are many bra cup types and demi coverage bra is all about the cup. Demi can be easily identified with cups, they only cover about 50 to 75 percent of the breasts. The wires are also made in wide u-shape slightly giving you a dip in the middle.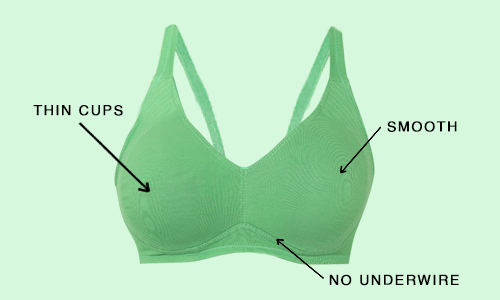 Wirefree bras are usually thin and have ample stretch so it lies flat on skin and smoothes any lines. They don't have underwires but provide best support without them.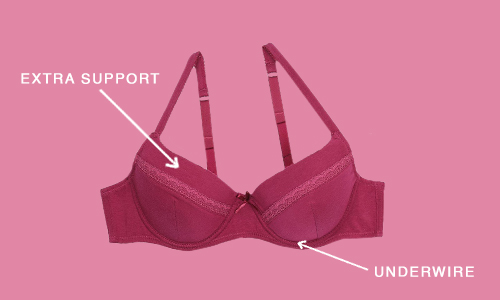 Underwired bras have a wire under the cups to provide extra support. If you want to keep your boobs in place, go for these underwired bras. They are comfortable, supportive and cute too.
Note: These are the different types of bras you should definitely know about. Here, we have listed all types of bras and a guide on how to identify them. Make use of them ladies!