Wearing comfortable clothes before going to bed is necessary. Waistbands are essential to the appearance and fit of pyjamas or pants. They secure the pants or pyjamas around your waist. From elastic to drawstring waistbands, each variation brings a different level of style and adjustability. The waistband doesn't get all the attention when choosing pyjamas and pants, but it is important to consider all essential factors to achieve a comfortable fit. Let's discover the functionality and comfort that lie in the waistband styles.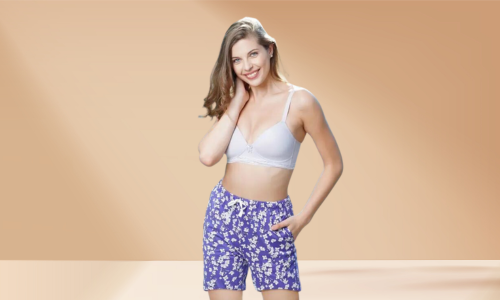 A Complete Guide to Waistbands in Clothing
Understanding the waistband styles is necessary when you are seeking the perfect pyjamas or pants. Here is everything you need to know about waistband design.
Comfort and Fit 
How do I choose the right waistband for comfort? High-quality materials and sizing are essential for a good fit. Cotton pants keep you cool at all times. A well-designed waistband gives you a comfortable fit without causing any irritation.
Materials
Waistbands can be made from different materials like cotton, polyester, lycra, cotton, or a combination of blended fabrics. You can enjoy extra comfort if you choose the right fabric.
Different waistband Types
There are various types of waistbands available in lounge pants, pyjamas, and bottoms.
Elastic waistbands:
This type is very common in pyjamas, trousers, pants, and other apparel. Elastic waistbands are breathable and stretchable and allow you to move freely, offering all-around comfort. This waistband is stylish, appealing, and comfortable.
Drawstring waistband:
Some waistbands come with a drawstring, with or without elastic. Drawstrings can be loosened or tightened, depending on the perfect fit. It is often used in casual pants and loungewear. For example, this Shyaway full-length pyjama pant comes with an elasticized drawstring waistband for a relaxed fit.
Hook or Button Closure:
Buttons, zippers, brooches, buckles, clasps, and frog closures are other popular alternatives to the traditional elastic waistband and drawstring.
Width
The waistband width can vary based on the purpose and style of the garment. A wider waistband offers more comfort and support, while narrower ones are visible in sleek designs. You must choose the waistband according to your waist size. Your waistband should fit well enough so that you don't need a belt at all.
Rise 
The rise of the waistband defines how high it sits on your waist. There are three main types of rise:
high-rise, mid-rise, and low-rise. The high-rise sits above the normal waistline. A mid-rise sits between the hips and the natural waistline. But a low-rise sits closer to your hips and below the waistline.
Maintenance
It is important to follow the wash and care instructions to keep the waistband in shape. Refer to the clothing label and follow the guidelines appropriately to improve the longevity of your pyjamas and pants.
Adjustability 
Drawstring and elastic waistbands offer better adjustability that is suitable for your body shape and size. A stretchable waistband helps you adjust garments in place and makes you feel comfortable.
Remember that the waistband is an unavoidable part of any bottom. By understanding its features, you can choose the most suitable and comfortable pants or pyjamas for your daily needs.