Your bra is your partner in crime. Its unique style and design matter a lot when it comes to your breast health. Every bra is crafted, keeping in mind a specific problem faced by women. Thus, Shyaway has brought to you tips to buy minimizer bras online. 
First, let's debunk a popular myth about how only heavy breasted women need to wear a minimizer bra.
The purpose of a bra is to provide shape, support and confidence. If a minimizer bra provides you with these three essentials, you should wear it but not daily because it could cause serious damage to your breast tissues.
The important things to know before choosing a minimizer bra is as follows: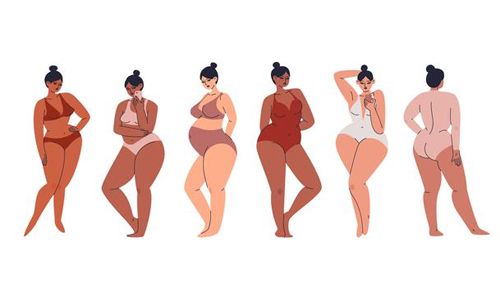 Do You Need a Minimizer Bra?
Be it any kind of shopping, understanding your needs is crucial. The purpose of a minimizer bra is to make your breasts look smaller and wearing them often won't reduce your actual size. 
Women often opt for a minimizer bra because:
A smaller breast could make them look younger in certain outfits

They often get mistaken as lactating mothers and be teased for the same

The bigger gaps in between the buttons of a button-down shirt can ruin the look

To match the proportion of their breasts to the remaining curves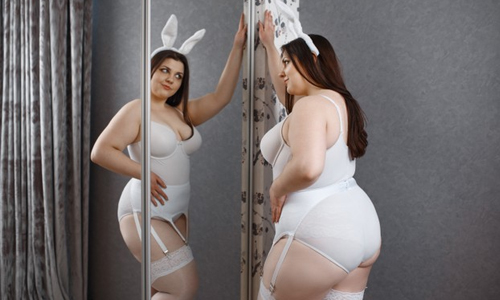 Minimizers bra may look similar to a sports or push-up bra but they have different functionalities and should be chosen accordingly.
Who Should Buy a Minimizer Bra?
Online guides to buy minimizer bras often suggest that minimizers are a heavy breast exclusivity. But in reality, any woman who has a cup size larger than an "A cup" can wear a minimizer bra to achieve a better silhouette under her clothes by reducing her cup size. 
What to Expect?
Minimizer bras do create a huge difference in the way your breasts appear but they won't slash your regular breast sizes down by a few inches. The compression power is always within an inch or so but the slight difference can create a huge makeover for you. 
They can look as sexy as any other bra out there with their lacy cups, shiny material, cute hook and eye closure, along with padding and underwires that produce light but gorgeous cleavages. So, full coverage doesn't mean they are granny bras.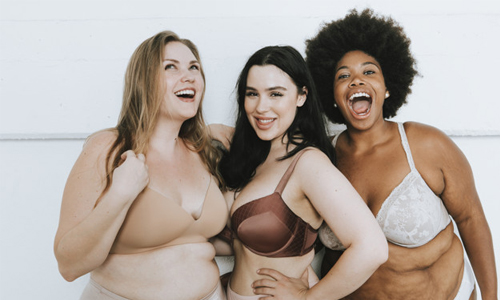 How to Buy the Best Minimizer Bra?
Minimizer bras are similar to any other bra. If you are searching for "how to select the best minimizer bra online?" Then you should definitely keep these points in mind before buying your next bra:
Measure yourself and match the readings with the online store's size chart to find out your bra size. Remember each online store can show a different size for the same measurement.

Shop for the exact size or opt for

sister sizing

, a minimizing bra in your size can be constricting and if you go a size down, they will definitely choke you. 

Once you get the bra, make sure the centre lies flat against your chest and your breast muscles should be evenly distributed.

Check whether your band and bra straps fit you snugly without digging your body.

Minimizer bras are always padded, so go for removable padding if one breast is heavier than the other

You can also opt for an underwired minimizer to get a reduced but attractive cleavage along with the illusion of a smaller cup size.

Be observant about the fit, the best minimizer bra should redistribute your breast muscles and not squish them into shape. If the bra is unbearably uncomfortable then you should go for a bigger size.
How to Use a Minimizer Bra?
Now that you know how to buy the best minimizer bra, the final tip on this "how to choose a minimizer bra?" blog is, the aftercare for your new bra and use:
Padded bras last longer when washed by hand

Store padded and underwired bras one behind the other like they are spooning each other

Use a light detergent and lukewarm water to wash and avoid squeezing the bra to remove excess water

Though minimizer bras are tailored for daily use, long term usage can cause sagging breasts

Go for a different bra style if you experience sore breasts 
Do you know these 5 bra buying tips for summer?