Did you know why racerback bras are so uncomfortable for some women? Discover why through our blog. Most of all, when it comes to buying sports bras, most women blindly go for the colour and the prints without realizing the fit. Based on the survey, around 80% of women choose the wrong size bra which makes them uncomfortable. 
When compared to a normal bra, a sports bra has many features that can support your breast throughout your workout sessions. On average, your bust weighs around 200-300 grams and wearing a sports bra that does not fit perfectly on your bust can cause a different range of problems from digging straps and discomfort to tense neck and difficulty in breathing. Even your breast tissue might also get damaged during your heavy workout sessions.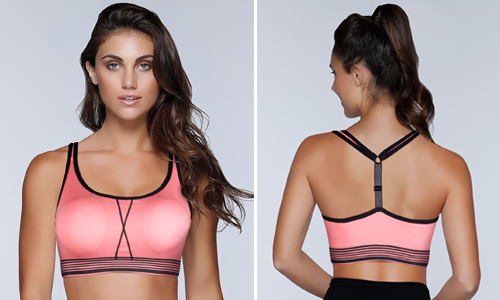 On the other hand, sports bras are not only for workout sessions though. Even curvy and voluptuous women can wear sports bras on a regular basis. Depending on the level of your movement and workout sessions, sports bras like racerback and cross back bras come under three different types – low impact, medium and high impact. You can opt for low impact sports bras as they can also be used on a daily basis.
This is the most crucial part. When it comes to shopping many women find it difficult to choose the right sports bra. Luckily we are here to help you. Not only for sports bras, before shopping for any kind of bras, but you must also be aware of the bra anatomy which can help you in choosing the proper fit with the help of a size calculator. 
What are the parts of the Racerback sports bra?
When it comes to sports bras, how many of you can point out the sports bra parts name? No need to panic, we are here to help you. Below, we have categorised the parts of a racerback sports bra. Go through our anatomy of sports bras and find your supportive racerback sports bra.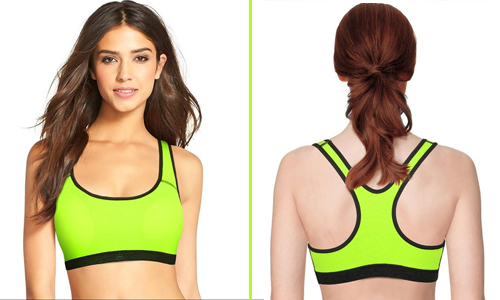 Cups 
The cups in the sports bra are designed to hold your bust in its place. These cups also give your bust a complete silhouette shape and gaze. Rather than these cups can also offer other features like coverage, moulding, modesty in shape. The size of the cup can be defined using a letter. Not knowing the size of your cup can also affect your band size. You can see that nowadays, most sports bras come with both padding and removable padding. 
Band 
The band at the base of the sports bra sits around your ribcage. The major support for your bust comes from the band which is designed to fit more snugly than any other bra band. Sports bras are designed in such a way that you have to remain comfortable during your workout sessions as you may feel hot and sweat a lot. The seamless, soft band is designed in an ideal way to prevent you from bra chafing, but if you choose the wrong band size then you may suffer from discomfort.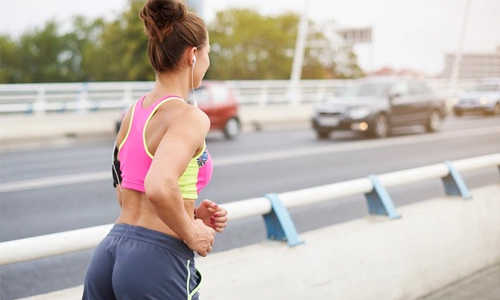 Strap 
Strap – another important part of your bra. You can see that most of the straps in your sports bras are wide. The main consideration of these wide racerback straps is to prevent them from slipping down during your workout activities and to provide extra support to your heavy bust. If your cup and band don't fit then it can directly affect your bra straps. 
Central Bridge 
The bridge in the centre region of the bra separates and connects the cup region. The centre bridge region is linked to both straps and wings of the bra. The size of the centre bridge may vary depending on the sports bra style. This region should lay flat against your chest region which should not squish your bust region. If it doesn't fit against your chest region then it is a sign of an ill-fitting bra.
Hook and Eye (Additional)
As a racerback, you will not get to notice hooks and eyes in this type, but to the exception, nowadays even in a racerback sports bra, you can see the clasp at the back. The clasp helps to wrap up your band perfectly around your ribcage. 
What are you waiting for? Now you have a better understanding of the anatomy of a sports bra, check out the range of sports bras at the Shyaway online store and find the perfect one for you.