What comes to mind when you think of a cupless bra? luxurious and comfortable? Mix it with a little lace or mesh, and you have the most romantic piece. Cupless lingerie is graceful and irresistible. Read further to learn everything about a cupless bra and lingerie.
What is a Cupless Bra?
It is a bra style that frames your bust with straps, lace, satin, mesh, or very thick fabric rather than thick cups or pads. Basically, a cupless bra reveals your breasts and nipples. It doesn't have to be completely open. It can be a quarter-cup or a shelf bra. Cupless bras and lingerie are often used as erotic pieces of clothing, and they feature luxurious materials for heavenly comfort. Some cupless lingerie does include an underwire for added support.
What are the Different Styles of Cupless Bras?
Cage bra
Strappy bra
Half bra
Shelf Bra
Cut-out Bra
Benefits of a Cupless Bra
Showcase Your Real Beauty
Go for a cupless bra if you want to emphasise the natural shape and size of your bust.
Flaunt Your Uneven Breasts
Don't be shy about accepting your breasts the way they are. Uneven breasts are very common. Consider wearing a cupless bra to accept it.
Minimize your bust
Cupless bras create a smooth silhouette without any padding or fabric. Avoid the additional layer with this awesome lingerie.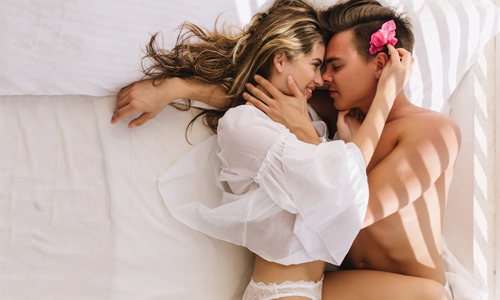 Pleasure Plays Up
You can wear cupless lingerie during intimate times to revitalise your love affair with your partner. Wear it confidently and spice up things.
Wear it Under Anything or Nothing
You can wear a cupless bra with any type of clothing. You can also wear it as outerwear to make it sexier and hotter.
Provides Much-Needed Support
You will get maximum support from the bands and the straps. It gives good support to hold the breasts together.
Cupless Lingerie Styles at Shyaway
Seductive and erotic cupless cage bra. This is an attention-seeking bra that would perfectly flatter your bust.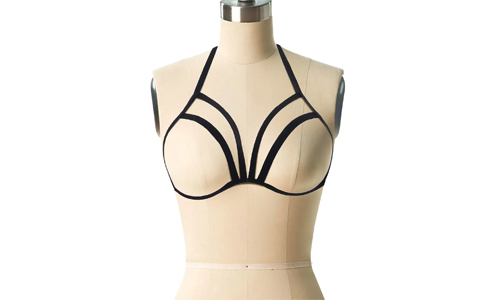 2. This is another sexy pick from Shyaway. Sometimes cupless lingerie is not defined as having an open cup. This baby doll is one such piece of cupless lingerie suitable for intimacy.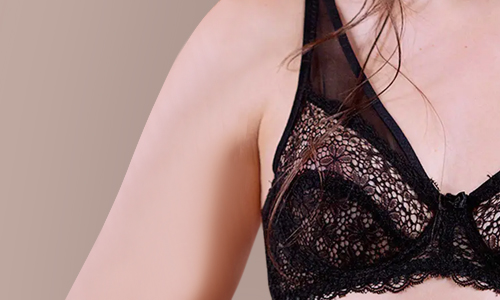 3. This halter-neck babydoll is luxuriously sensual. Its sheer black material features a cupless style.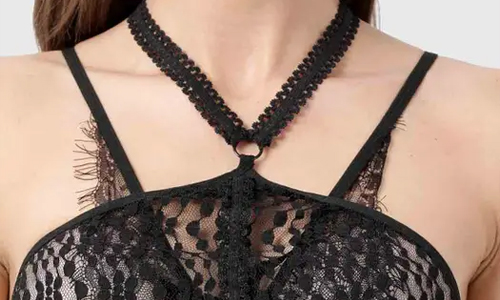 4. This lace-cut cupless babydoll is a definite bedroom bonus. The black sheer lacework makes it one of the best for intimate occasions.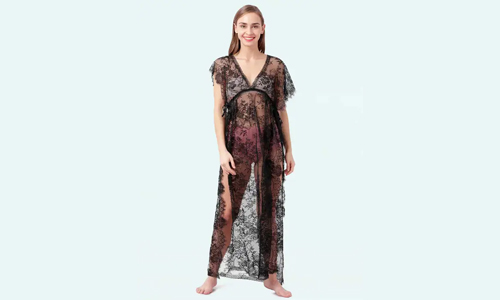 This is a perfect babydoll with very thin, transparent fabric. It is an excellent choice for intimacy. It's probably the most creative and amazing lingerie for romantic occasions.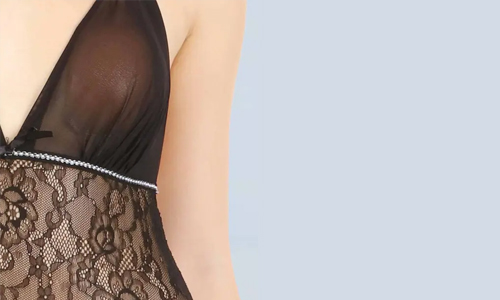 Fill your wardrobe with these amazing styles, and don't shy away from experimenting with cupless lingerie. Just keep in mind that less is more!
Shop now: Our sexy lingerie collection.
Do you want to know why Indian women wear padded bras? Read about the benefits of a padded bra.