Squats and lunges aren't working for you? It might be your genetics. Some of you are born with thicker thighs that have more fat cells and fewer muscles. So, toning your thighs requires additional workouts, proper slimming techniques, and a diet. While exercise and diet are the permanent solutions for a sleek and slim thigh, you can simply rely on thigh shapewear if you'd like to see some changes immediately. Shyaway's high-waisted thigh shapewear makes you feel comfortable in your own body and promotes body positivity by comforting you and not trying something that will totally change your shape. In this blog, you will get to know the benefits of thigh shapewear and why you need one.
What is Thigh Shapewear?
It is a shaping garment made of breathable fabric that gives the illusion of slimmer thighs. It looks like shorts that can extend up to the waist or higher. Thigh shapewear can slim down your thighs, butt, hips, and abdomen. It hides under your outfit and delivers a flattering look even in skinny jeans and other form-fitting dresses.
What are the Health Benefits of Thigh Shapewear?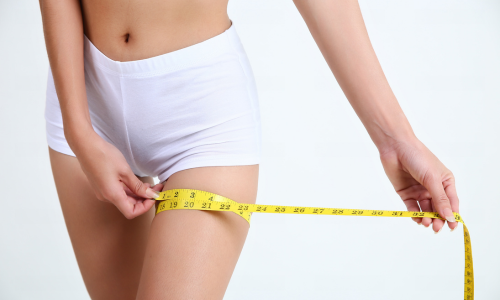 Tones your thighs
Aids healthy weight loss if accompanied by proper diet and exercise
Improves posture
Supports muscles and holds them in place
Boosts self-confidence and self-esteem
Why Do You Need Thigh Shapewear? 
To Feel Good and Happy
Shapewear gives you a smooth, no-bulge look. You can wear all your favourite outfits without being conscious of your shape. It makes you feel confident in your own skin and gives you the freedom to try any kind of outfit.
For A Great Fit
Have you outgrown your old dresses? Wear thigh shapewear underneath, and you will fit into them comfortably. From skinny jeans to form-fitting dresses, you can wear whatever you want and achieve a great fit.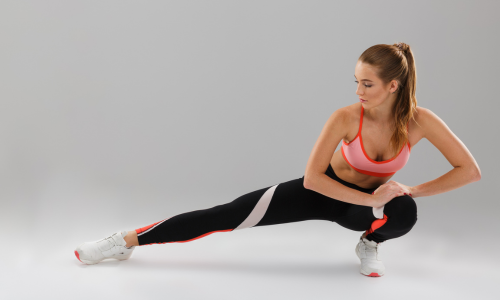 The Much-Needed Motivation
Your figure-flattering look will give you motivation to lose those extra pounds and get a toned body. You will be motivated to change your lifestyle, make good dietary choices, and love yourself more.
Instant Inch Loss
Thigh shapewear tones your legs and glutes and provides instant inch loss to make your thighs look slimmer.
To Improve Your Posture
Wearing shapewear that contours your waist and thighs trains you to sit and stand properly and helps improve your posture.
Image – https://www.freepik.com/free-photo/female-jogger-wearing-pink-tights-injuring-knee_4010193.htm
Pain Relief
Just like how workout leggings prevent muscle soreness, good thigh shapewear helps reduce the strain on joints and muscles and prevents unexpected injuries.
Boost Your Confidence
Your confidence level will increase if you are comfortable in your clothes. Shapewear improves your little imperfections and boosts your confidence.
Appropriate Support
The benefits of thigh shapewear include plenty of support and a good lift to make you feel comfortable.
Things to Consider Before Buying Thigh Shapewear
Realistic Fit 
Count on shapewear that gives you a sleeker silhouette without compromising comfort. Measure your hips and waist to find the right size. Never go down a size because it will not help and the band will roll over. In fact, you will not get extra firmness and will end up looking bigger because of the folds and bulges. Shapewear that is too tight can also lead to health complications such as tingling and numbness around the area.
Regular Use
You can now get shapewear for daily wear rather than occasional use. You can wear it to work, at home, to a party, or anywhere else to feel more confident and boost your look. If you wear shapewear every day, you should pay attention to flexibility and ease. Do not opt for something difficult to remove. For example, you should be able to use the bathroom at any time while wearing shapewear.
Cost
Look for brands that have good discounts and deals on shapewear. Do not spend a fortune on shapewear because it is available at low prices. Check out our Shyaway shapewear and grab your best deal.
What are you waiting for? If you haven't tried shapewear before, you'll be in for a surprise. Show your thighs some love with amazing shapewear. Don't forget to check out our bridal shapewear collections. Did we miss out on any of the benefits of thigh shapewear? Do let us know!