Know The Benefits of Boy Shorts Panty For Women
In the ever-evolving world of women's lingerie, boy shorts have carved a niche for themselves, becoming an essential in many wardrobes. Why, you ask? Let's dive into the myriad benefits of boy shorts for women. At the heart of their popularity lies the promise of a comfortable fit. Unlike traditional panties, boy shorts offer full coverage, ensuring you feel secure and confident in any outfit. Their seamless design is a boon for those form-fitting dresses and skirts, ensuring no visible panty lines (VPL).
But the allure of boy shorts doesn't stop at aesthetics. They are incredibly versatile, making them suitable for a range of activities, from daily wear to intense workouts. Their design significantly reduces chafing, a common concern with other underwear styles. Whether you're donning a summer dress or a workout ensemble, the breathable fabric of cotton boy shorts ensures you remain fresh and comfortable. For those who lean towards a more feminine look, lace boy short panties offer a touch of elegance without compromising on comfort.
The debate of boy shorts vs hipster often arises, but with the extended leg design of boy shorts, they stand out, especially for active days. From seamless boy shorts that promise smoothness to boy shorts swimwear for those beach vacations, and boy shorts lingerie for special occasions, the options are endless. So, as you embark on this guide, prepare to uncover the transformative world of boy shorts and why they might just become your next lingerie favorite.
Many believe boy shorts are solely for boys, which is a myth. Beyond their boyish feel, boy shorts offer numerous advantages over regular panties. Surprisingly, they now come in diverse styles and features. Welcome to the world of boy shorts, where we unveil their top benefits.
What are Boyshorts?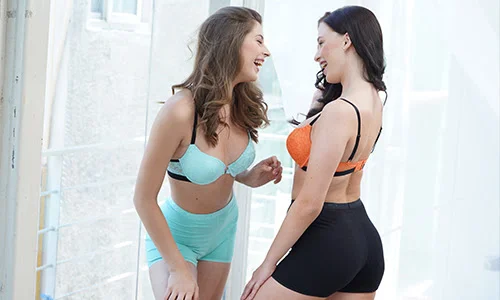 Boy shorts aren't just for boys; they're a style of women's underwear that offers more coverage for your hips and buttocks. If you embrace a unique lifestyle, consider trying boy shorts. They offer full coverage and have a snug shorts-like shape that extends along the upper thigh.
Advantages of Wearing Boyshorts Panties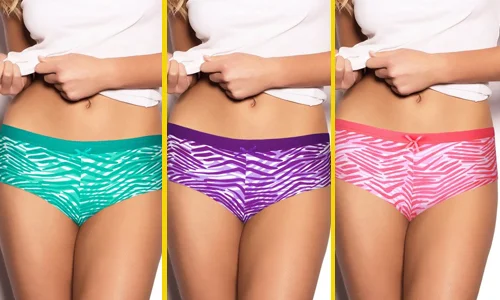 If you're seeking reasons to embrace boyshorts, you're in luck. Explore the prime advantages of wearing boy shorts right here.
Extra Coverage
Unlike regular panties, these shorts are designed to offer a comfortable fit and complete coverage. Boy shorts won't chafe or dig into your skin while extending along your thigh area. If you prefer more coverage and aren't a fan of cheeky underwear, these full-coverage boy shorts are an excellent choice.
Shape and Contour 
If you're seeking snug-fitting panties with good hip support, give boy shorts a try. They offer the right support and a lift to your bust, along with helping you achieve the sculpted figure you desire.
No Visible Panty Line 
Many women are concerned about visible panty lines (VPL) when wearing stylish, body-hugging outfits. These shorts can rescue you from such worries. This style ensures no visible panty lines, even under snug and body-hugging attire.

Smooth and Breathable 
Shyaway's boy shorts are crafted from premium, breathable fabric, offering you unparalleled comfort and support. Visit the Shyaway store to get your hands on these incredibly smooth and breathable boyshorts panties.
Suitable for Lounging 
Boyshorts excel in lounging comfort, staying put without digging or riding up. Their extended length makes them suitable for pairing with skirts and dresses. Serving a dual purpose, boyshorts can be your go-to for both loungewear and innerwear needs.
Great Companion for Gym Activities
Boyshorts make an ideal gym and sports partner, erasing visible panty lines (VPL) while safeguarding against chafing and discomfort. For a complete look, match them with a sports bra. The added coverage layer is crafted from moisture-wicking fabric, ensuring your comfort.
Now that you're acquainted with the perks of boyshorts, it's time to enhance your wardrobe with these versatile panties.
In wrapping up, boyshorts have undeniably transformed the lingerie landscape, offering a harmonious blend of style and comfort. Their comfortable fit and full coverage ensure that every woman feels both secure and stylish. The seamless design is a game-changer, allowing for a sleek appearance even under the most form-fitting outfits, eliminating the concern of visible panty lines (VPL). Whether you're heading for a workout or dressing up for an evening out, boyshorts, with their versatile wear, are the go-to choice. Their design not only reduces chafing but also ensures a feminine look, making them ideal for dresses and skirts. From the breathable fabric of cotton boyshorts to the elegance of lace boyshort panties, there's a style for every preference. So, when considering boy shorts vs hipster or any other style, remember the unmatched benefits of boyshorts for women. Elevate your lingerie collection and experience unparalleled comfort and style.