Underwire poking, straps falling. We know you don't want those awful situations during your workout. There is nothing more annoying than not wearing a perfect bra during exercise. A sports bra is an excellent pick to have a worry-free workout.
From running, jogging, yoga to Zumba, a sports bra is ideal for all kinds of exercises and a must-have in every woman's closet. Most physical activities make your breasts bounce, regardless of your cup size. A sports bra is the most important undergarment when it comes to your physical activity. It is equipped to offer ample support and comfort to do your activity. Discover the importance of sports bras and the reasons to choose sports bras.
What is a Sports bra?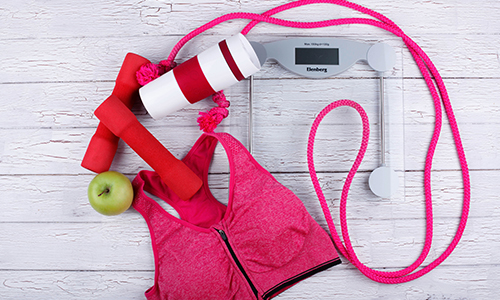 A sports bra is specially equipped to be worn during exercise. It is the most important piece of exercise equipment every woman should own. Sports bra designs focus on minimizing movement, providing support and wicking away sweats. Exercising makes your breasts bounce up and down and continuous movements may cause soreness, sagging and pain. Sports bras are made to reduce movement. No matter what your size is, normalize wearing a sports bra while running or doing any physical activity.
Sports bra is best known for offering zero spillage
It is made with a broad under band and wider straps to distribute breast tissue equally. It also has an underwire to support your bust and is easy to move around.
Importance of Sports Bra
Women should understand that a sports bra is not only stylish sportswear and also offers many health benefits. Sports bras are crafted to minimize the bounce, offer ample support to protect your breasts from chafing and sagging, give ample lift and allow you to move comfortably during your workout.
Breasts are made of fatty tissues, and have no muscles. These tissues are surrounded by fragile ligaments. These fragile ligaments are known as Coppers' ligaments as they aren't composed of elastic. When you do a repetitive or high-intensity workout the breasts bounces that can pull ligaments and force them to stretch. The main issue here is that once the Coppers' ligaments are broken down or stretched they will sag and can't be fixed which leads to sagging breasts. Hence, you must choose a sports bra to avoid sagging breasts.
What Does a Sports Bra Do?
The best quality sports bra will give a snug fit around the upper torso, provide ample support to hold the bust in place, and prevent breasts from bouncing during your workout.
A sports bra compresses the breasts against the wall of your chest so that your bust can't move while running, jumping etc.
Health Problems of Not Wearing a Sports Bra
Not wearing a sports bra can cause stretch marks.
Continuous high intensity workout will damage the ligaments of your breasts·
It can cause back and neck pain
It also causes breast pain and sagging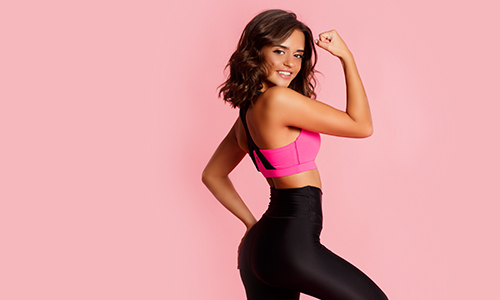 Benefits of Sports Bras
Why is it important to wear a sports bra? You won't be asking this question again after learning these benefits of a sports bra.
Provides More Comfort during Workout
A sports bra covers your complete bust area more than a regular bra. It comes with wider straps on both shoulders and backs. Sports bras are mostly hook-free and come in styles like pull over so that you can move or stretch freely. Sports bras are made with moisture-wicking material to regulate the temperature of your body.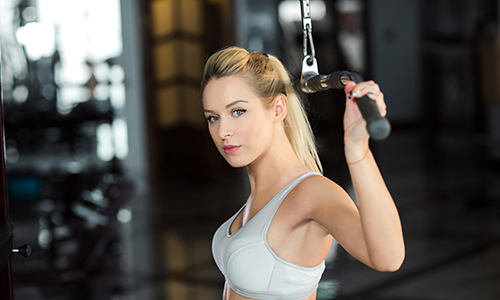 Help Maintain the Shape during a Workout
Sports bras have the ability to minimize movement, provide stability and also help maintain the shape of your breast. Sports bra doesn't allow your breasts to jiggle and help to stay put throughout your exercise.
Reduce Back and Chest Pain
Did you know that almost 50 per cent of women suffer from pain or discomfort because of their breasts while exercising? Wearing a sports bra can reduce the bounce of your breasts which causes chest and back pain.
Help Reduce the Long-Term Breast Sagging
By restricting the movements in muscle ligaments, a sports bra minimizes bounces that won't cause the breast sagging.
Best for Post Surgery
If you have undergone any cosmetic surgery, you can opt for a sports bra with no underwire. Sports bras will provide snug fit and support.