Choosing the right style of bra depends on what you are planning to wear. For instance, the requirements of those who go to the office are different from those of those who work from home. While there may be many options for your lingerie wardrobe, our stance is that there is no "one style fits all." Depending on your lifestyle, body shape, breast type, interest in fashion, and other factors, the type of bra you will need differs from others. Our article on types of bras clearly tells you to choose bras according to your outfit and needs. Apart from this, knowing what kind of support you will need is also essential. In this blog,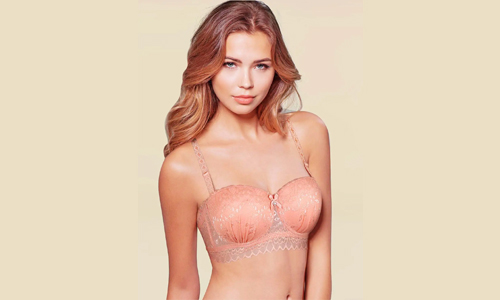 What is a Longline Bra? 
Unlike a regular bra, a longline bra extends down below the bust line to your torso or further down to your waistline. A longline bra is often associated with a classic, vintage look.
A Quick History of Longline Bras
The longline bra has been in style since the 1940s. Many longline bras fit under bridal gowns and were often strapless. The longline bras helped women get the shape, lift, support, and desired look that improved their posture. It was often paired with a girdle. You must read the history of ancient women's bras, which will give you a glimpse of longline bras in the past.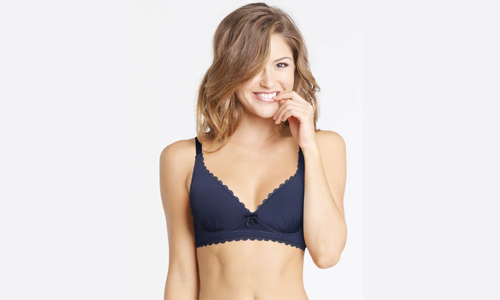 The Purpose of a Longline Bra: Why do You Need One?
Offers extra comfort for larger busts
An ideal way to add an extra style statement
Suitable for innerwear and outerwear
Provides a classic, smoother silhouette
Gives a vintage look
What are the Different Types of Longline Bras?
| | | |
| --- | --- | --- |
| Style | Product | Purpose |
| Plunge | | Supports the waist and enhances the cleavage |
| Sports | | Prevents bounce and slims the waistline |
| Bridal | | Adds style to the bridal outfit |
| Nursing | | Lifts and holds the bust |
| Bralette | | Better support and coverage. Makes a fashion statement. |
What Makes Shyaway Longline Bras Unique? 
You will love Shyaway's longline bra for all practical reasons, but that's not the end. Our bras consist of delicate laces, beautiful mesh designs, and satin material to make you feel luxurious. The design of our  bra helps you make the style statement you have been looking for. Exquisite material and laces make our bras extra special. Supportive cups, poke-free underwires, and decorative detailing are our keys. It is also the ultimate choice in fit and style.
How to Shop for a Longline Bra?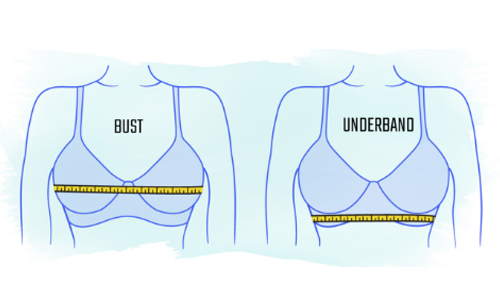 Measurements are the key. If you don't find the perfect size, the fabric will roll up. This happens if you order a small size. The best way to enjoy the benefit of a longline bra is to take your measurements properly. So, calculate your bra size now.
FAQs: Longline Bras
Is a Longline Bra Suitable for Heavier Busts?
A longline bra is suitable for larger busts as it provides extra support and comfort. The bra band plays a vital role in supporting and holding the bust. In addition, a longline bra keeps the breast in place, stops the band from rolling up, and also gives a firmer hold. So, if you have heavy busts, you can enjoy the goodness of a longline bra.
How to Choose the Length of the Longline Bra?
If you prefer less coverage, you can go for the ones that extend just a few inches down the bust line. If you want good coverage, opt for the ones that extend to your waistline.
Can You Wear a Longline Bra as Outerwear? 
A long-line bra is a perfect choice for both innerwear and outerwear. Deeper bands make the best outerwear.
When Can You Wear a Longline Bra? 
Anytime! Longline bras come in a variety of shapes, fabrics, wired and wireless options, and can be worn at any time. It is an everyday go-to style.
Who Should Wear a Longline Bra?
It is suitable for plus size as well as petite size. Anyone with any kind of body shape and breast type can wear a long line bra.
What are the Benefits of a Longline Bra?
It is good for women with heavier busts to get a good band and back support.
Good for those women who need additional back support.
Shapes abdomen and torso
It offers a vintage style
Very comfortable to wear
Gives a smooth silhouette
We hope that you will be able to consider the various factors when choosing the right  bra that suits your requirements. In case you need more help, you can talk to our fitting experts.
Shop now – Here are our longline bra collections.
Want to know more about body shape and bras? Read this: Different body shapes and suitable bras.