"My best friend is the one who brings out the best in me."
– Henry Ford
How many of you run to your best friend whenever you feel happy or excited? Or do you call your BFF the moment you realise you need help? Many of us have friends who are with us through thick and thin. They lend us a shoulder to lean on in times of trouble and share all our joyous moments as well. They make our lives more meaningful and colourful. Some of our friends can even read our thoughts, which makes us wonder if they have a telepathic connection! Friends are our gifts, and you can find many of their characteristics in Shyaway lingerie. Whether you are new to Shyaway or have been using our lingerie for quite some time now, let's find out why Shyaway lingerie is your best friend.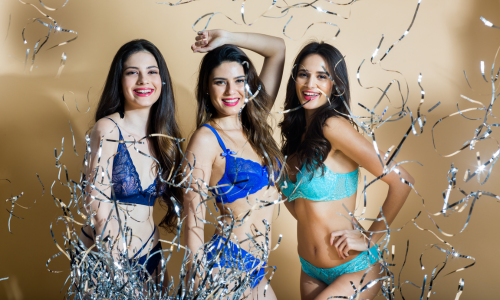 Shyaway Lingerie Supports You (Just Like a Friend)
Does your best friend lend an ear whenever you feel sad? Do they support you in all your ventures? Many a time, you will find that your bestie is able to put themselves in your shoes and comprehend what you might be going through. You will find them to be supportive wherever you go. And so is Shyaway lingerie!
Lingerie experts from Shyaway understand that every woman's body is different, and so their lingerie must also be crafted such that it suits and supports the body type. Shyaway also has suitable bras for different body shapes to sport a flattering look.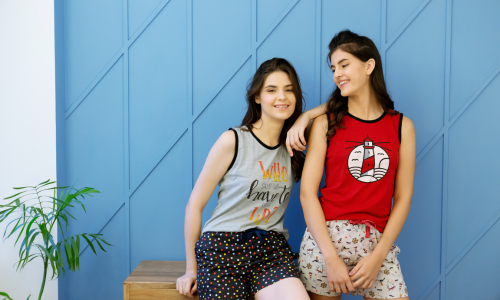 The long and short of it is that Shyaway's lingerie is created to support you at all times, which is an amazing characteristic of a best friend. And you would have experienced that a little support can go a very long way in your life. These are the reasons why we say Shyaway lingerie is your best friend!
Shyaway Lingerie Offers Comfort
We love to be comfortable and seek comfort wherever we go. And friends are the people who comfort us when we are in challenging situations. Shyaway lingerie is a woman's best friend because it offers comfort, whether at home or in the office.
How comfortable is Shyaway lingerie?
Amazingly comfortable! You can wear Shyaway's bras and panties while working, cooking, or travelling. You can wear our nightwear sets to feel comfy while you sleep. Just as you seek comfort in your best friend's words while going through a tough phase in your life, you can find comfort in Shyaway's nightwear after a tiring day at your office.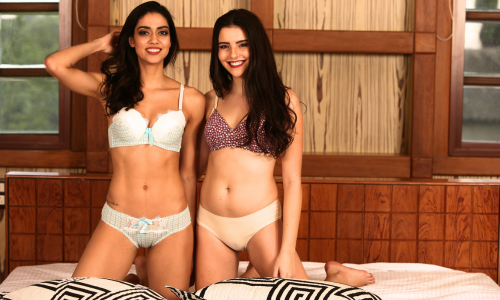 Shyaway Lingerie Brings Out the Best in You!
Do you have a particular friend who motivates you to give your best in everything you do? You might often hear comments like, "You'll rock it!" or "It's your day!" from that friend. And these words will be enough for you to seize the day and do your best. But now, you might be asking yourself, "How can Shyaway lingerie bring out the best in me?" Yes, we are getting to that part…
Shyaway lingerie is made of skin-friendly fabric that prevents irritation. Since they are comfy and fit you perfectly, you need not worry about poking underwires, breast spillage, or other discomforts because there's Shyaway lingerie for every body type. When you feel relaxed and confident in your lingerie, you can concentrate on the task at hand without worrying about discomfort. And yes, you can ace those board meetings in style! That's how Shyaway lingerie brings out the best in you, just like your best friend!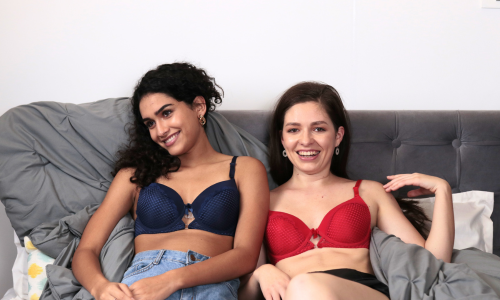 Shyaway Lingerie Is Your Best Partner for All Occasions
When you wish to share a special occasion with someone, do you call up your bestie and ask them to come over? Many of us do! We have a partner with whom we love to enjoy all our special occasions, like birthdays, office promotions, or travelling to exotic places. And Shyaway lingerie can be your best partner for all your important occasions!
Shyaway has an array of the best lingerie styles for all your outfits and occasions. You can enjoy wearing one of our everyday bras with all your casual outfits. If you are working out at the gym, just go for a sports bra. Suppose you are on a romantic getaway. You can flaunt your deep V-neck outfit with a plunge bra. And Shyaway lingerie for bridal wear is also available!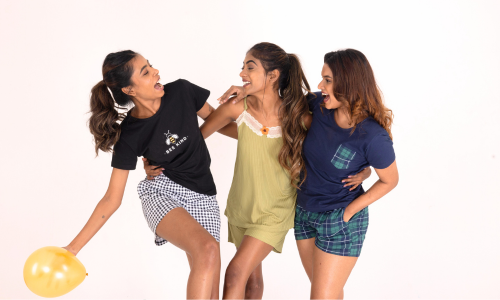 Since there's some Shyaway lingerie for all occasions, we can say it's your best partner for all occasions.
Shyaway Lingerie – Your Best Friend for Life!
"When I fall down, my best friend bursts out laughing. Only after she stops laughing, she helps me stand up!"
Have you heard that often or experienced it yourself? Many of us have such a friend in our lives, and believe us, it's good to have them around!
Your best friend cares about you and makes you feel loved. They are like your guardians, and they accept you with all your flaws. They stay by your side and are close to your heart, just like lingerie from Shyaway!
Like your BFF, Shyaway lingerie is created to love and pamper you. It is crafted with your best interests in mind. And these are the reasons why Shyaway lingerie is your best friend. We believe that you will have a great, long-lasting friendship with Shyaway lingerie!!!