Do you know that an average everyday bra has 16 parts? Find out the names of these parts to understand the description of a bra while shopping online or to know which part is actually troubling you!
Bra Anatomy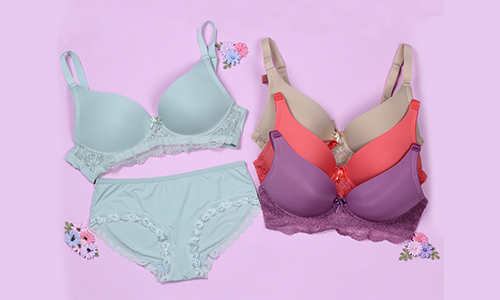 The pandemic is almost over, people are going back to school and work. It's time to shop for well-fitted lingerie because you will be wearing one the whole day post lockdown. From time and again we have stressed the health and beauty benefits of wearing a perfect bra. Find out the anatomy of a bra to help you understand the nuances of buying a bra online. 
Different Parts of Bra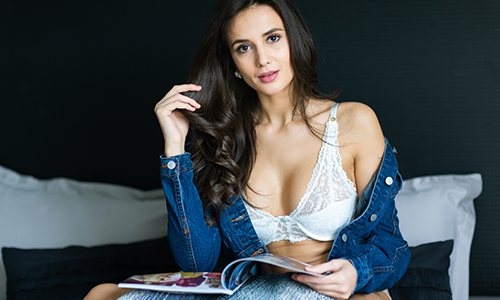 What are the parts of a bra called and what is the purpose of each part? 
What Is the Bottom Part of a Bra Called?
The bottom-most part of the bra is called an underband. This is used to measure your bra size in multiples of 2. A bra band should sit snug around your torso to help you sit and stand straight. Under bands can be broad, thin, sturdy, and enhanced with detailing. 
Upper Cup
Do you go gaga over a lace bra? The upper cup is where all the good things are stitched together. From lace, mesh to frills, and everything else that makes the curvature of your breasts drool-worthy. 
Under Cup
This is where the real work starts. From padding to underwires everything is placed under the cup to give you a smooth sensation while supporting you throughout the day. 
Cup Seam
Cup seams can run throughout your bra cup or just till the nipple from each side. These seams give your breast a neat conical and rounder shape under outfits Cup seams can be divided into 3 types:
Cup Side
The stitch that holds your bra cup and the remaining bra together is called the cup side. They hold your breasts forward by containing any side fat. Thus, we always ask women to scoop their breasts forward from the sides after wearing a bra. 
Side Seam
You can find these just adjacent to your cup side in olden designs. They were used for additional support and sometimes had spines similar to underwires.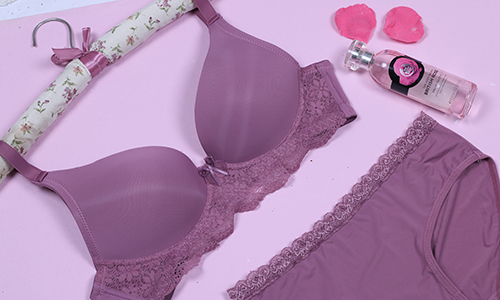 Wing 
The remaining part of the bra fabric that runs till the hook at the back is called the wings. Did you know fat roles in the back are common regardless of how thin you are? Well, these pesky but quintessential wings are the reason.  
Back
The backside of your sports bras and certain high support bras are usually made of firm fabrics that aid in heavy lifting during the day.  They keep your back straight and distribute the breast weight around your shoulders to remove the concentration of pressure.
Center Gore
The triangular piece of fabric in between the bra cup is called the centre gore. The positioning of the centre gore is the best way to tell whether you got the right cup size or not. Your gore should lie straight against your chest and deviation calls for a bra replacement.
Raised Edges
Have you noticed that your bra curves like a mountain peak just below the centre gore? This is because a straight edge in underwired and padded bras can dig into your chest while you sit down. 
Underwire
Skillfully stitched underwired bras never dig nor stab you in the chest like a warrior because the curved spines are safely secured under a firm fabric that will prevent them from moving around. If you are maintaining an underwired bra properly and following the wash care routine correctly, these could become your best friends.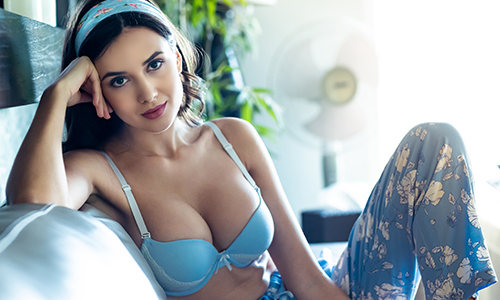 Straps 
Broad straps, thin straps, no straps-bras are available in all sorts of designs! Straps hold your breasts in place and aid the under band by giving you a jiggle-free experience. 
Ring
Tight straps can dig into your shoulders or leave marks, that's where these sliders/adjusters get handy. The ring acts as a pulley holding your straps in place.
Slider
You can tighten or loosen the bra strap by moving these sliders forward or backward.
Apex
The trapezium-like fabric that connects your bra strap with the rest of your bra is called the apex. These are absent in stick-on bras. 
Hook and Eye 
Apart from backless bras, pull-on bras, and sports bras, every other bra has a hook and eye closure that is situated either in the front, back, or on the sides. The number of closures depends on the bra size and these can be a menace if your lace bras had to get tangled. So, store your bras after hooking them.
Now that you know the answer to the question "How Many Parts Does a Bra Have?", you will be able to find out where your current bra is lacking and shop for a well-fitted bra like a pro.