As a teenager, you may feel excited to say, "I think I'm ready for a bra."  You may also feel embarrassed and confused. It is an important conversation to have with your parents or elders when you hit puberty. Talking about bras, intimate hygiene, and changes in the body is essential. You never know when you may need help in the future. Plus, there's no shame in discussing this sooner rather than later.
Am I Ready for a Bra? 
You see it all around you: lingerie advertisements and attractive discounts on bras and panties. They are functional, supportive, protective, and attractive. With all the ads, offers, and talks about bras, you start to wonder, "Do I need a bra?" There's even pressure from friends and peers. Even with all the offers and advice coming your way, it's up to you to decide what you want to do to your body. Wearing a bra or going braless is totally your personal choice.
However, as lingerie experts, we recommend wearing a bra for good breast health. If you want more clarity, continue reading.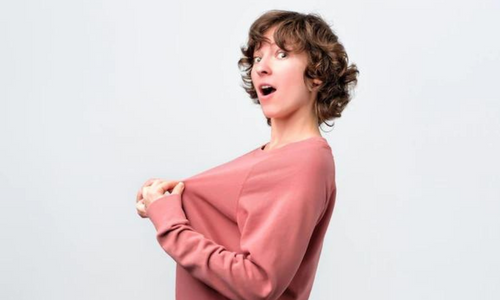 Questions to Ask
If you agree on the following questions, that's a good sign you are ready for a bra.
Do you have breast buds?
Do you stare at your developing breasts?
Do you feel any discomfort in your chest?
Are you more self-conscious and embarrassed about your growing breasts?
Do you hunch over to hide your breasts?
Do you play sports?
Do you dance and do a lot of physical activities?
If you aren't sure about the questions, here are the key things to note.
Top Signs You are Ready for a Bra
1. Breast Buds Poking Through Your Shirt
Do you notice a small disc-shaped lump on your breasts? Breast buds will start on one side, and within two or three months they will appear on the other side too. You'll have some soreness and tenderness that is quite normal for someone your age. It means your breasts are starting to develop, and you'll need a bra.
2. Changes in the Nipples and Areola 
When the breasts start to grow, the nipples and areola (the area around the nipples) get darker and bigger. It's a sure-shot sign that your breasts are developing and you'll need support.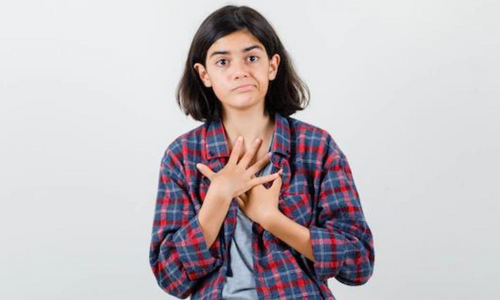 3. Discomfort in the Chest
Due to growing breasts, you may feel a wobbling effect around the breast tissues. You'll probably need a beginner's bra to control the wiggles.
4. Sudden Change in the Size of Your Chest
Check the mirror, and if you notice your chest looking different and bigger, it is a good sign that you are ready for a bra.
5. Protruding Nipples
If you don't feel comfortable in your body-hugging dresses, it's time to consider a bra. You'll definitely need a bra if the nipples make an impression on your dresses.
6. Painful breasts
It is normal for the breasts to hurt a lot during puberty. If you're feeling aches and pains, now is probably the best time to buy a bra. A good Cami bra can ease the pain.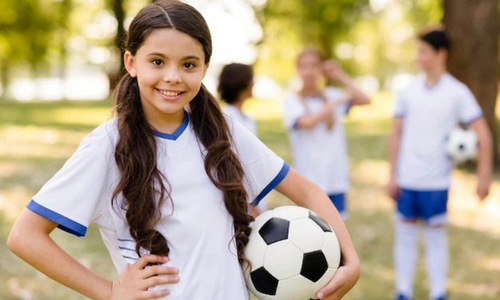 7. Sports and Activities
If you feel uncomfortable running or playing sports, you will need a bra. If your breasts bounce around too much, it is a true sign that you are ready for a bra.
8. Personal Choice
Wearing a bra is a personal choice, so do not feel peer pressure. If you feel like you want it, trust your choice and go for it. After all, you know your body well, and we appreciate self-love and acceptance.
Final Words
There is no magic age or time at which every girl needs a bra. Though the preferred age to wear a bra is 13, it's up to you to decide. It is a big and exciting milestone for a teenager. So, talk to your parents or bra fitting experts if you're feeling nervous or unsure where to start.
Read Next – Teenagers' bra guide