90 percent of women live their whole lives with asymmetric breasts, which is not necessarily indicative of any underlying condition. So, perfect bra for asymmetrical breasts.
What are the Characteristics of Asymmetric Breasts?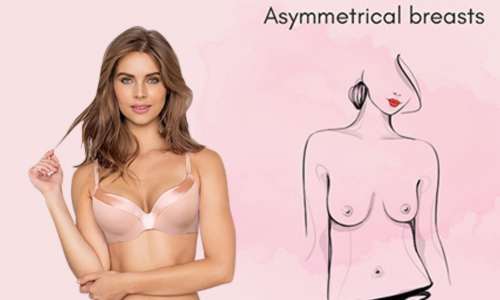 The size of the right and left breasts is not the same.
The volume of the breasts is different.
The shape of one breast is not the same as the other.
How Do You Know If You Have Asymmetrical Breasts?
Physical Examination: The simplest way to determine the shape of your breasts is to look at them in the mirror. If you notice a visible difference in the size, shape, or volume of the breast, you have an asymmetrical breast.
Bra Test: Wear a regular bra of your size, and if you notice breast spillage or gapping on one of your cups, you may have an asymmetrical breast. If you find spillage or gapping on both cups, you probably aren't wearing the right size bra.
What is the Common Bra Problem with Uneven Breasts?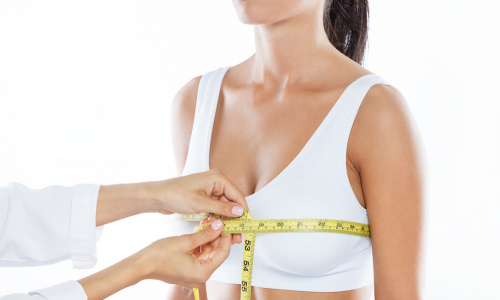 The common problem with this type of breast shape is finding a bra that fits both breasts perfectly. Minor variations do not need any attention, but if the difference is visible, you will need a perfect bra that will make your breasts look identical. To solve this problem, you need to look for stretchable, padded, and moulded cups to shape and balance your silhouette.
How Should a Bra Fit on Uneven Breasts?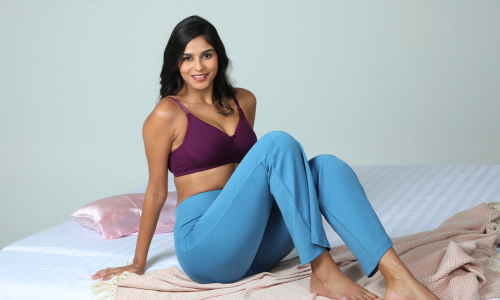 It is not always easy to achieve excellence with this type of breast, but you should feel comfortable. To prevent fit issues and breast spillage, always find a bra that fits the larger breast first. Then you can invest in removable inserts or padding to even out the smaller breast.
Things to Keep in Mind When Buying a Bra for Asymmetrical Breasts
1. Bra Padding
Moulded Cup – Stretchable pads made from memory foam will give you a little boost in the smaller size. It will also help you achieve a perfect fit and even out the differences.
Non-Padded Cup – If the size difference isn't too significant, you don't need padded bras. You can still feel comfortable in a non-padded bra with side supports to hug your curve.
Removable Padding– Look for bras with removable padding so that you can add/remove the pad inserts on any of the sides to even out the asymmetrical shape.
2. Bra Style
Most bra styles are suitable for asymmetrical breasts if they have stretchable and moulded cups. You can wear a t-shirt bra, plunge bra, sports bra, or seamed bra that is stretchable to visually minimise the appearance of unevenness.
Shyaway's Bra Recommendations for Asymmetric Breasts
1. Padded Everyday Bra
You can easily manage slight differences between your breast sizes with padded bras. Choose the thickness of the padding depending on the look you want. This padded bra is a fabulous option that offers good support and balances your breasts. Designed as an everyday bra, you will find a handful of lovely colours too. Wear a padded bra to contour the shape of your uneven breasts.
2. Moulded Bra
Moulded bras give you a rounder shape, and they do not wrinkle even if they aren't completely full. You can flawlessly achieve a balanced look, and the asymmetry will not be visible under your clothing. It takes the shape of your breast and gives it a natural finish. Moulded bras are a good choice for the east-west breast type too.
3. Plunge Bra
Get your desired cleavage with a plunge bra. Asymmetric breasts may sometimes look like a uni-boob, but plunge bras will separate your breasts and give a good cleavage. It provides a good amount of support and shape, as long as you wear the right size bra.
4. Full Coverage Bra
A full-coverage bra is suitable for teardrop breasts, east-west breasts, and uneven breasts. The full-coverage bras help you avoid spillage on the largest breast. It will evenly distribute the breast tissues and give your breasts a fully rounded shape. It's a flattering bra that is supportive and comfortable for daily wear.
5. Cami Bra
This cami bra with removable padding is the best bra for asymmetrical breasts. You can remove or insert the padding to balance out uneven breasts. It creates a flattering look, disappears under your shirt, hugs without gaping, and provides extra support. Since this comes with removable padding, it lets you customise your fit. Whether you are a rightie or a leftie, you can happily wear this bra.
6. Lace Bra
Just because you have asymmetric breasts doesn't mean you don't get to enjoy wearing luxurious lace bras and designer bras. Choose this longline-style lace bra to give your uneven breasts a supportive fit.
You don't have to feel anxious about uneven breasts. Importantly, never give up and look for a compromise. You can easily use bra pads to customise your fit. Remove it for the larger breast and keep it in for the smaller breast to achieve your desired fit and feel. More than the style of the bra, the fabric, size, and padding are important. Try different types of bras and choose the ones that make you feel confident and positive.