In our body shape series, we've been talking about each body shape separately to ensure we give you the best lingerie suggestions. We started the blog series with bras and panty styles for apple body shapes. This week, we're back with our recommendations for triangle or pear body shapes.
Know Your Triangle/ Pear Body Shape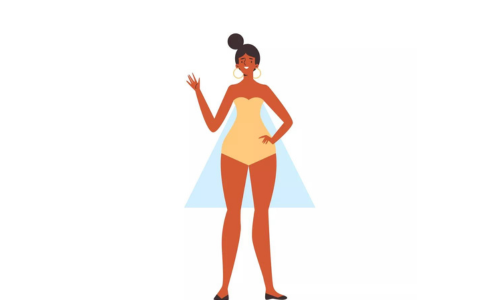 A triangle or pear body shape is one of the trickiest to dress. This body shape tends to have fuller, broader hips and slimmer shoulders and busts. To be precise, the hips are 5% wider than the rest of your body. This particular body shape is also referred to as a pear, spoon, or Christmas tree.
What are the Characteristics of a Triangle Body Shape?
Narrow shoulders
Slender neck
Average bust
Small waist
Wide hips
Full thighs
Elongated legs
Heavy bottom
How Do You Know You Have a Triangle/Pear Body Shape? 
Take a measuring tape, a pen, and paper to mark your sizes. Follow the instructions given below to measure and calculate the size.
How to Measure?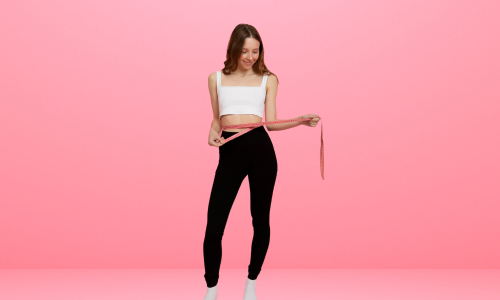 You need to measure 4 points along your body and mark the measurements.
Shoulder (widest part)
Bust (apex of the chest)
Waist (above the belly button)
Hips (widest part)
How to Calculate? 
You have a triangle body shape if your hip size is 2 inches larger than your shoulder or 4 inches larger than your bust. Or simply, if hips ÷ shoulders (or bust) ≥ 1.05, you are triangle-shaped. In a triangle shape, the hip is always 5% bigger than your shoulders or bust.
How to Buy Bras for a Triangle-Shaped Body? 
For this type of body shape, you need to take attention away from the lower part of the body and shift the focus to the upper part. To achieve the perfect balance, you need to use lace bras, ruffled bras, ruched cups, and scalloped bras to keep eyes on the slender top part of the body.
What are the Best Bras for Triangle Body Shape?
Padded bras, pushup bras, moulded bras, and tube bras are the best options for triangle/pear body shapes. If you fit into this type of body shape, here are some clever bra tips that will help you balance your figure.
Bra Styles /
Features

Image

Description

Padded Bra

Wear this type of bra to balance your figure and add more oomph to an average-sized bust.

Moulded Bra

It provides a smooth and seamless look and is suitable for everyday wear.

Pushup Bra

It is a fantastic option for women with smaller busts, as it provides natural lift and shape.

Tube Bra

It cuts straight across your torso and will create the illusion of width.

Ruched Cups

This bra can help balance out the figure.

Bright Colours

Ensure the attention stays on the top part of your body with bright-coloured bras.

Large Prints

Bright, larger prints can visually broaden your upper body.

Lace Embellishments

Luckily, you can wear all kinds of lace details on your bra, and it will look good.

Gathered Cups

Bras with gathered cups will emphasise your shape and highlight your upper body.
What Bras Should You Avoid if You Have Triangle/Pear Body Shape? 
You must avoid plunge bras with a deep 'V' cut since they make your upper body look slenderer.
Panty Guide for Triangle Body Shape
What is the Common Panty Problem for Triangle Shape? 
The common panty problem for a triangle body shape is finding underwear that doesn't cut into your thighs and strain your hips. The solution is to find panties that tend to even out the proportions and create a smooth silhouette.
What are the Best Panties for Triangle Shape Body? 
| | |
| --- | --- |
| Panty Styles | Description |
| Hipster | It will sit low on your hips and provide more coverage and support for your hips and thighs. |
| Seamless Panty | It will smooth and shape your figure. |
| Bikini | It will minimise excessive bulging and create a streamlined silhouette. |
| Thong | Thongs provide extra comfort and have a slimming effect on your bottom half. |
| High Waist Panty | It gives you more support, hugs your curves, and defines your shape. |
What Panties Should You Avoid for Triangle/Pear Body Shape? 
You can avoid boyshorts because the horizontal cut will restrict thigh movements and strain your hips.
Final Words
You've made it to the perfect blog to understand how to style your bras and panties for your body shape. If you think, you don't have a triangle-shaped body, head over to either the apple-shaped or rectangle-shaped series we've posted recently, or stay tuned for our next blog on hourglass shape.