Best Methods for Machine Washing Bras
Not only you, but every woman in this world has shelled out their hard-earned money on beautiful and classy lingerie. You will be wearing your bras all day, and washing those bras is nothing new to you. You have been washing them since the day you started to wear bras, and if you are washing your bras in a washing machine, then you have been doing it wrong for all this time. Read on to discover the answer to the most asked question, "How to wash a bra properly?".
How to Properly Wash a Bra?
Washing your bras by hand is the best way to maintain their life, features, and comfort. Most people don't have time to wash their bras in this digital world, so all they do is toss out their bras in washing machines, but there is more to it than that. Here, we will show you how to properly wash your lingerie through eight simple steps. 
Fasten the Bra Hooks

Read the Care Labels

Use a Lingerie Wash Bag

Always Use a Gentle Cycle

Use a Mild Detergent

Do Not Squeeze Your Bras

Reshape the Cups of the Bra

Let Them Air Dry
Step 1: Fasten the Bra Hooks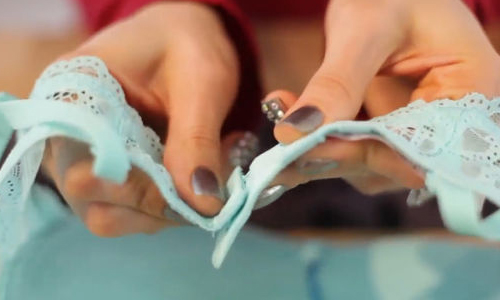 The very first step in taking proper care of your bra is to hook your bras. Do you find your bra hooks broken after the wash cycle? Then not anymore. Whenever you machine your bras, make sure you fasten the hooks. It will save your bras from getting entangled in the small holes inside the washing machine.
Step 2: Read the Care Labels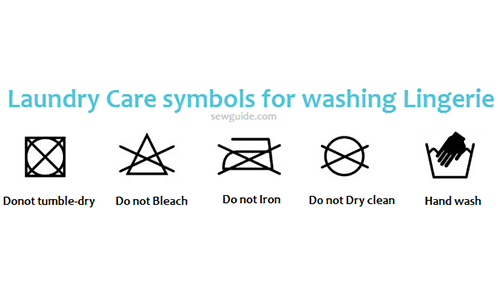 It is a must to read the care instructions because these care label instructions contain information regarding washing, drying, bleaching, ironing, dry cleaning, etc. You should try to understand the basic symbols as they represent the most important information, like whether you can machine wash your bra or not. The manufacturer of the lingerie has put them after going through all the fabrication tests. 
Step 3: Use a Lingerie Wash Bag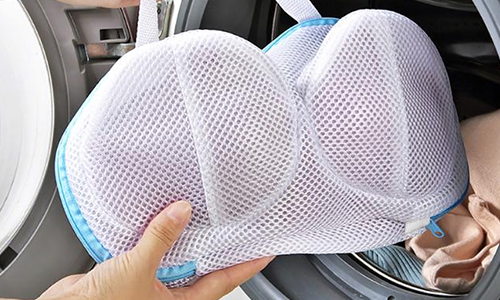 while you machine wash bras, use mesh lingerie wash bags or laundry bags. These bags will protect your bra from stretching out and keep your bra hooks from tangling on washing machine holes or other clothes. It is always better to wash your bras separately so that you can avoid bra damage.
Step 4: Always Use a Gentle Cycle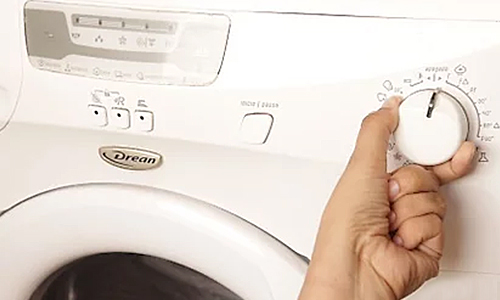 Always make sure to machine wash bras in warm water because washing your bras in hot water can easily damage the fabric of your bra and you are also not allowed to wash your bras in cold water as the cold water does not remove the germs or dirt. So you can wash lingerie in a mild cycle at 40 degrees. 
Step 5: Use a Mild Detergent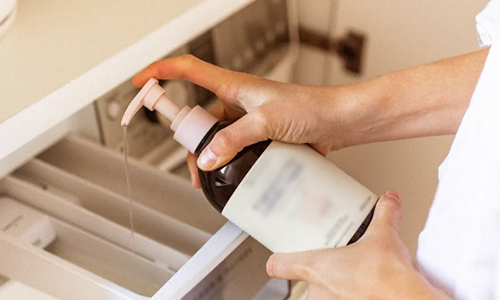 The regular powder/ liquid you use daily for other clothes may contain bleaching and whitening agents, which may deteriorate the fine fabrics. Always prefer a mild liquid detergent/ washing powder for washing your lingerie. While most people also prefer to use mild shampoo or body wash as they help retain your product fabric colour.
Step 6: Do Not Squeeze Your Bras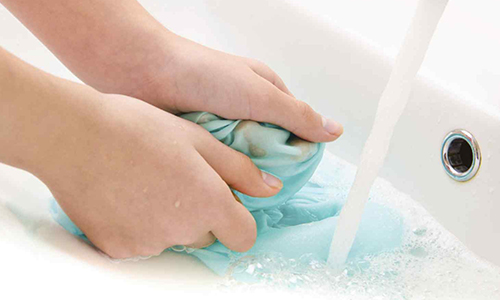 Squeezing your bras is not advisable. When you squeeze or wring out your bras, the texture and the paddings may get replaced. By squeezing or twisting your bras, the shape of the cup or the underwire may get out of shape. 
Step 7: Reshape the Cups of the Bra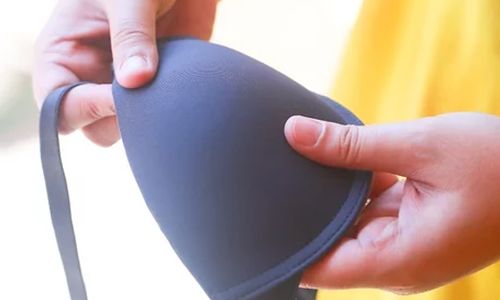 After washing your bras, always make sure to reshape your bra cups. While washing your bras in the washing machine, the shape of the bra cups may get misplaced or wrung out. So it is necessary to reshape the bra cups to retain their original shape.
Step 8: Let Them Air Dry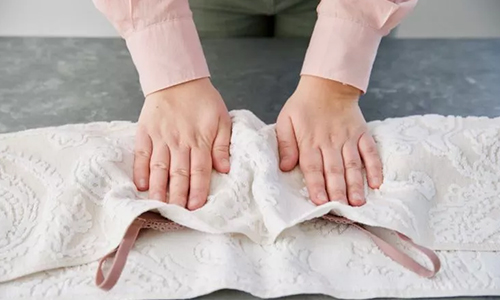 Air drying the lingerie is the best option. Towel press and hang them air dry as you would do while washing by hand. You should not iron or put your bras in the dryer as the heat may damage the material. Most of the bras contain spandex hence air drying will help in maintaining their quality and elasticity. If you want to speed up the process of drying then you can warm dry them. 
After learning these simple steps, you will be able to wash your bras properly which will help them to last longer and maintain their shape and fabric. When properly cared for, your bras can last upto eight months.
To know how to extend the lifespan of your bras, Click here
Click here to know the essential lingerie care tips