Do you like to dress fashionably? Do you keep yourself updated on the latest trends in outfits? If you don't, it's not too late to start! Whether you are at home or at work, wearing trendy and fashionable clothes makes you look stylish and feel confident. And, to get a smart and fashionable look, you must wear the appropriate lingerie that goes with your outfit. When it comes to bras, there are some that are considered old-fashioned, and there are others that are always classic and evergreen. Let's now take a peek at some of the timeless bras that never go out of fashion.
The must-have bras that remain fashionable can be classified based on colour, usage, and type/style.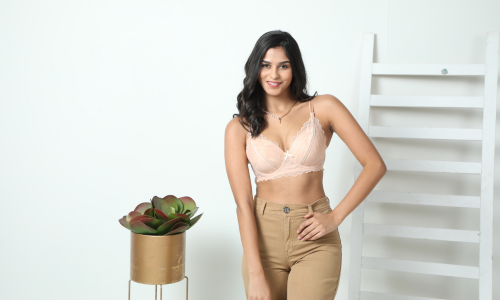 Timeless Bras Based on Colour
Every woman's wardrobe must have bras in neutral colours such as black, white, and nude or skin. Black is the most common among the neutral lingerie colours, followed by white and nude. These are the forever fashionable bras you need in your collection because they blend in with your outfits and offer a smooth silhouette.
1. Black Bras for a Beautiful Look
Black is always bold and beautiful. Check out this Susie Black Beauty Everyday bra from Shyaway!
2. White Bras for a Wonderful Appearance
White bras are chic forever, and every woman should own one. Try this Shyle White Non-Padded Everyday Bra from Shyaway!
3. Nude Bras for a Nice Silhouette
Nude, or skin colour, is a must-have in every woman's wardrobe. Take a look at our Taabu Almond Buff Wirefree Bra.
While at it, read about The Best Nude Bras for Your Skin Tone.
Timeless Bras Based on Usage
Based on the necessity or purpose of use, bras can be divided into the following categories. Let's take a glimpse at each of them!
1. Elegant Everyday Bras
Whether it's a casual outing with your friends or a usual day at work, everyday bras are the perfect choice because they are comfortable and designed for your everyday outfits. Take a minute to check out this Susie Skylight Blue Mesh Everyday Bra!
2. Smooth Seamless Bras
You might have heard that seamless bras are the ones without seams across their cups. They provide you with a smooth finish under all your outfits. Try our Taaby Dejavu Seamless Cup T-Shirt Bra!
3. Nursing Bras for New Moms
These bras are designed for new and nursing mothers. The bras also have an additional layer for absorbing excess milk. Here's a Shyle Peach Melange nursing bra from Shyaway.
For a better understanding, read the differences between maternity bras and nursing bras.
Timeless Bras Based on Type/Style
The type/style of bras vary from one woman to another depending on the purpose of wear, the occasion, and the type of outfit worn. I hope you are ready to look at the different categories of bras based on their style.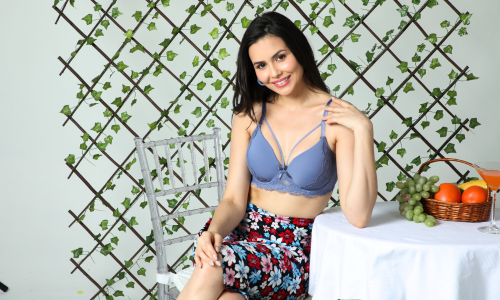 1. Perfectly Padded Bras
These are always "in." They offer comfort, support, and that extra oomph for your breasts. Look at this Taabu Lilac Purple Lace Strap Padded Bra.
2. Comfy Non-padded Bras
As the name suggests, these bras don't have padded cups. Here's a Susie Sodalite Blue Mesh Neckline Non-Padded Bra from Shyaway.
3. Trendy T-shirt Bras
T-shirt bras will exist and remain fashionable as long as women keep wearing T-shirts! So, they are some of the time-tested bras that are always in vogue. Check out this Susie Powder Blue Melange Lace Neckline T-Shirt Bra!
4. Lovely Lace Bras
Who doesn't like some fancy lace in their lingerie? Here's a Susie Hot Red Demi Coverage Full Lace Bra for you!
5. Pretty Printed Bras
If you want to ditch your boring plain bras, you can go for the merrier prints in various colours. Paisley prints, geometric patterns, hearts, and polka-dot prints are some of the prints that never go out of fashion. Steal the show with this Susie BlackBeauty Blue Polka Printed 3/4th Coverage Bra from Shyaway!
Be the Epitome of Fashion with Everlasting Bra Styles!
I hope you enjoyed our blog on timeless bras that never go out of fashion. Pick your bras based on your outfit, purpose of use, and, most importantly, comfort.
Whatever the style or colour, wear your bra for the day with aplomb. As a woman, you need to rock every day with your charismatic presence, elegance, and confidence!