Birthdays, Anniversaries, and Valentine's Day are the most appropriate occasions to buy lingerie for your girlfriend. Girls can go on shopping without getting bored. But for boys, it can be a bit much. In pursuit of a perfect fit, you should know the steps on how to buy lingerie for a girlfriend.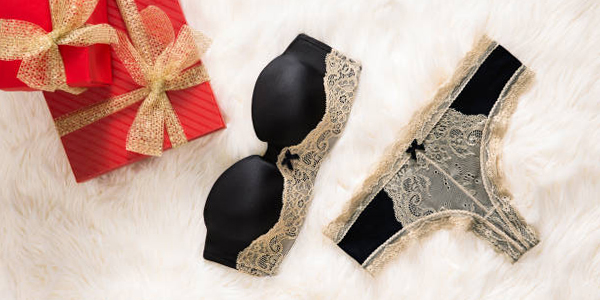 Do your research and try to know your girl more to buy her a perfect gift.
Know Your Girl!
When you are buying lingerie for your girlfriend or wife, it needs to be all about her. Be sure that you shop for something that suits their style and tastes. You might want to try something different, but do not make her feel uncomfortable by buying something that does not fit her personality.
Try to know her existing lingerie sets, and how she feels in it – is she shy, self-conscious or daring. Know your girl well before shopping. 
Know Her Size and Style!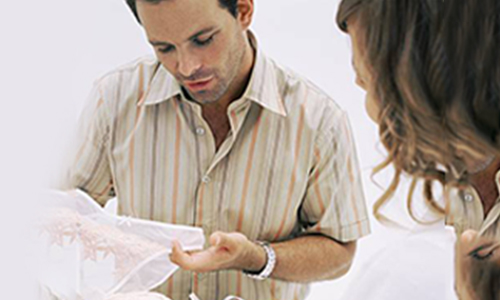 One of the most important parts of lingerie shopping for your lady is to know her size. But many men don't know their girlfriend's size and style. Take a peek at her wardrobe and note down her bra and clothing size or simply pick up her favorite bra she wears often and make a note. Do the same with the other garments and, voila! You can easily buy lingerie for your girlfriend which she will adore.
To know about her style- See if she is wearing all black, all white, bright colors? Does she prefer patterns, floral or funky prints? Spend some time considering her desires and design pattern.
Know Her Preference!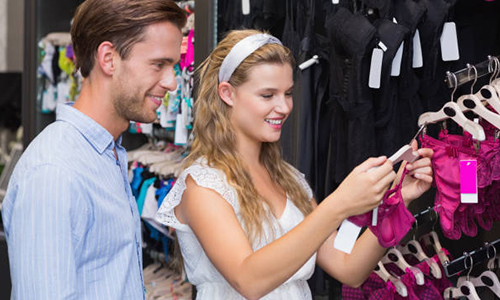 Before you take a leap and go shopping, take time to observe her preferences. What does she prefer? Does she prefer bras over bralettes, a thong over hipster? Does she like little more coverage? Are you seeing more cotton products or lace products? 
Before blindly buying lingerie for your lady, follow these steps to buy lingerie for your girlfriend. Be sure to keep all these in mind.
Few Tricks to Buy Lingerie for Your Girlfriend!
For the clueless boyfriends, keep in mind the basics. This is a guide to buying lingerie for your girl. For example, black is always a flattering color and no matter what her body type is. Whatever the doubt do not hesitate to be a bit more adventurous than you already are. Get an idea of her likes and dislikes.
Don't Hesitate to Ask for Help!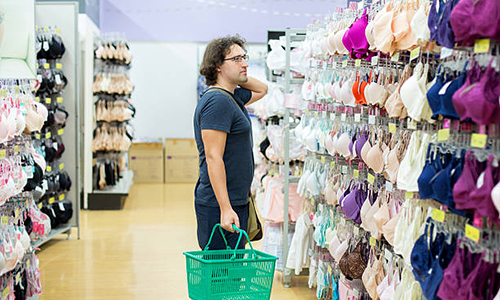 You might think that online shopping will be difficult because of the lack of shop assistants. Shooting an email is better than an assistant. You can ask all your doubts and get clarity on the product.
Benefits of buying lingerie online: 
Privacy




Convenience




Choices




Cost
A Few Lingerie Terms
Babydoll: This is a short sexy nightgown, which comes in a variety of colors and styles. You can pair this up with a matching panty for a better sexy look.
Plunge: Plunge bra has cups with deep low V-neckline at the center. 
Push Up:  This is an underwire bra mostly padded to give a lift to your breasts for a high- glam look.
Balconette Bra: This is a type of bra with a lower cut and minimal cups which creates a straight line across the bust.
Chemise: This is a type of sleepwear, a bit longer than babydoll, this is also loose-fitting at the bottom and tighter at the top.
Thong: This offers minimal coverage with high-quality cotton for better comfort.
The Last Touch-Prepare Your Wallet!
In pursuit of perfect fitting lingerie, you should be able to spend some money over the fine material, because good lingerie is not cheap.