Is your bra playing pee-ka-boo in your low neckline clothing? Worry not! Get your hands on the plunge bra. It helps you to achieve a gracious cleavage look in all your low-neckline clothing. It is also best to wear it under all your plunging neckline clothes. 
What is a Plunge Bra?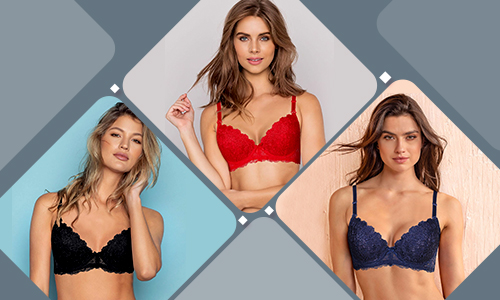 Plunge bras are low-neckline bras that come with angled cups. They have a deep v-neckline that allows you to flaunt your cleavage in your low-cut neckline clothing. It is  best for women with smaller busts as they give the illusion of bigger breasts. It also provides support and comfort for women with larger busts. Any woman who wants to flaunt her natural cleavage can wear a plunge bra.
How Does a Plunge Bra Work?
Plunge bras have angled cups and come with closely fitted underwires, and these underwires gently push your breasts towards the center, resulting in a sexy and sensual cleavage. It is a versatile bra that works well for most clothing, especially in low-cut outfits, whether T-shirts, tops, or gowns; it sits comfortably without digging into your skin.
Plunge bra Parts :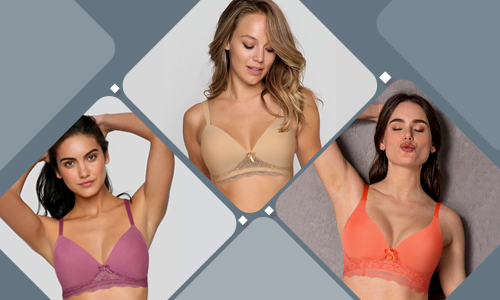 Get to know about plunge bra parts name 
Angled Cups: The angled cups  provide moderate coverage by pushing the breasts inwards and upwards. Since plunge bras have narrow and angled cups, they are ideal for women with small and shallow breasts. One of the popular misconceptions about plunge bras is that many think they won't fit properly for large breasts and might spill out, which is a myth! The angled cups have a lot of outer coverage, and they support your breasts without spillage. But make sure you get your hands on the right bra size.
Plunge Bra: Lower Center Gore: . A centre gore is nothing but the centre part of the bra, where your cups connect. In other bra types, the centre gore might be visible in your low-neckline clothing. The centre gore is located on the lower part of the chest.This part usually comes in a U or V shape, so you can wear it under low-cut garments without worrying about the bra showing.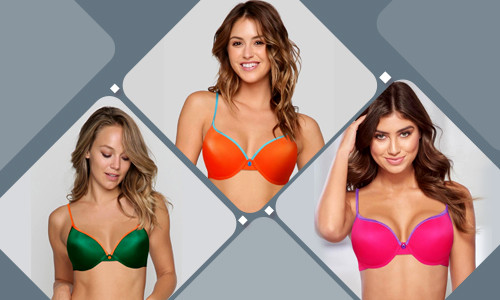 Wide-set straps-
The straps in a plunge sit towards the outer edge of the collarbone and closer to your shoulder. The wide-set straps come with adjustable straps that ensure maximum support without digging your shoulders.  Even Though they sit on the edge of the shoulder, they won't slip off.
Minimal padding-Many get confused between a plunge bra and a push-up bra. A plunge bra and a push-up bra are holy grails for women with smaller breasts. But both have their unique features. Push-up bras come with extra padding, but a plunge bra comes with minimal padding or no padding at all. Unlike push-up bras, it won't give you a dramatic cleavage. So, if you want a simple, chic, and natural cleavage, get your hands on a plunge bra without any second thought.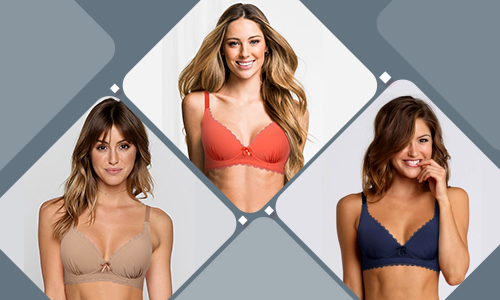 If you're planning to add plunge bras to your wardrobe, explore our deep plunge bras for women collections. 
And to know the types of plunge bras, click here.