We all choose bras according to the outfits we wear. Sometimes, we wear a certain style of bra based on the occasion. But how many of us choose panties that match our outfits? Do you just pick up any panties and wear them in a hurry? Or, do you take some time to think about which of your panties go well with your outfit? There is a wide variety of underwear available on the market, such as bikinis, thongs, No-VPL panties, cheekinies, etc. In this blog, we will be differentiating the two types of undies that women prefer to wear. So, let's look at the bikini vs. thong underwear difference!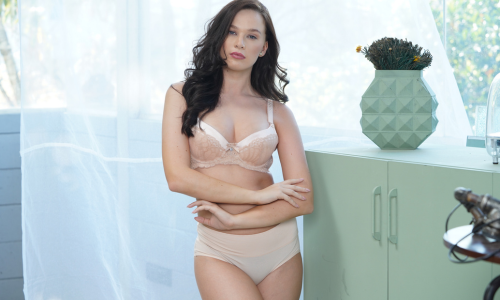 What Is the Difference Between a Thong and a Bikini Bottom?
We all know that just like our breasts, our buttocks also come in different shapes, and underwear styles are based on the shape of our buttocks and the different types of clothing we wear. Before we arrive at the differences between bikinis and thongs, let's first understand the features of these two different types of underwear for Indian women.
The following features will also assist you in choosing a bikini or thong underwear based on outfits. Are you ready? Keep your fingers crossed!
Bikinis for Women
  A bikini is designed with less coverage, and the waistband sits just three inches below your hip area. These types of panties have a cut above the thigh. Bikinis are more revealing than hipsters and boyshorts as they have narrower fabrics on the side section. 
The leg opening is also slightly bigger in bikinis, as they provide less coverage. The less coverage offered by bikini panties the more popular they are as swimsuits. Bikini panties come in fabrics like cotton, mesh, lace, nylon, polyamide, and spandex. A bikini set consists of two pieces: a bra and a panty.
What Can You Pair with Your Bikinis?
Bikini underwear is super versatile; hence, it can be worn with any of your favourite jeans, skirts, and dresses. You can wear bikini panties beneath low-rise and skinny jeans too. If you wish to style up in a pair of jeggings, bikini panties are the perfect choice! These are some of ourlingerie tips for Indian women.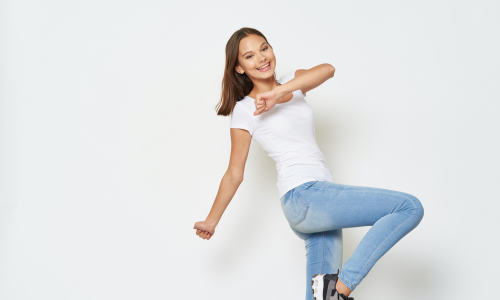 Thongs for women
A thong is an undergarment with a narrow waistband and minimal coverage. Thongs are designed to avoid visible panty lines (VPLs), and because of this feature, many women find them appealing. Thongs cover the genital area and leave the buttocks uncovered. 
Take a peek at this Shyaway thong panty!
  Thongs have undergone some mind-blowing modifications. Yes, thongs are now available in four types: G-string, Tanga, T-back, and micro thongs. Thong panties come in a variety of fabrics, from cotton to lace, and can be paired with an appropriate outfit.
What Can You Pair with Your Thongs?
Wear thongs with tights and leggings as they avoid visible panty lines (VPLs). High-cut thongs suit form-fitting and body-con dresses. Also, check out the panties for different bottoms!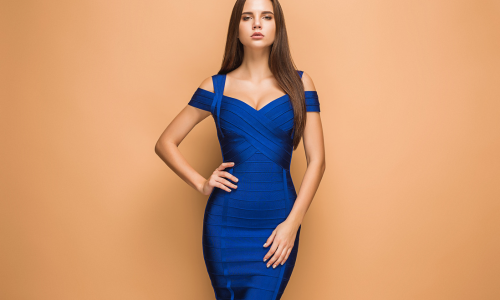 We hope that you now know the differences between bikini and thong underwear.
Comfort and Coverage Differences between Bikinis and Thong Underwear
Lingerie trends and the popularity of bikinis and thong underwear in India keep changing. However, more than what's trendy, a woman must choose a certain type of underwear based on comfort. Without proper comfort and support, a woman cannot reap the benefits of her undies!
Some women feel comfortable in thongs, whereas others prefer bikinis because they are less revealing than thongs. Knowing the differences between the two will also help you choosethe right underwear for your body type.
Impact of Bikini and Thong Underwear on Physical Health and Hygiene
Pick your bikini or thongs based on your size. If you need to find your accurate size, use the Shyaway panty size calculator. If you wear underwear that is too tight, it can cause chaffing of the skin.
This is how wearing the wrong-sized bikini or thong affects physical health. Too-loose underwear can also make you feel uncomfortable.
When it comes to hygiene, ensure you wash your underwear after every use. This prevents the growth of bacteria and other germs on the underwear.
A Summary of the Differences
| | | |
| --- | --- | --- |
| Feature | Bikini  | Thong |
| Coverage | Better Coverage | Less Coverage |
| VPLs | Slight VPLs  | No VPLs |
| Pairing | Jeans, jeggings, skirts | Form-fitting and bodycon dresses |
| Types | Low-waist, medium coverage, full coverage, etc. | G-string, Tanga, T-back, etc. |
| Fabric | Mesh, Nylon, Polyamide, etc. | Cotton, Lace, etc. |
Which type of underwear is best for females?
For women, there are several personal preferences and factors influencing their choice of bikini or thong underwear. If you feel comfortable, wear a bikini or thong panty as a swimsuit. Otherwise, wear it beneath a suitable outfit. And choosing between a bikini and a thong panty depends on your requirements. If you want to wear a cheekini, go ahead and flaunt it in style. During your leisure time, read about the cheekini—the lingerie people talk about. The choice of underwear is totally yours. Whatever your choice, be confident and walk tall!