Hitting the bullseye? Well, that's a competitive sport. Playing darts is more than just fun. But, jokes apart, let's talk about bras, darts, and seams. I looked at the darts on a bra and asked myself, "Why is it really there?" A look at why a seamed bra the same as a darted bra? No! They aren't. A little bit of reading on the different sewing techniques gave me better clarity on the purpose of darts on bras and other outfits. As best as I can tell, darts on any garment manipulate the fabric to be more fitting. It suppresses the fabric and gives it a new dimension. In other words, the dart is a fold in the fabric that adds fullness and helps create interesting clothing patterns.
What is a Darted Bra?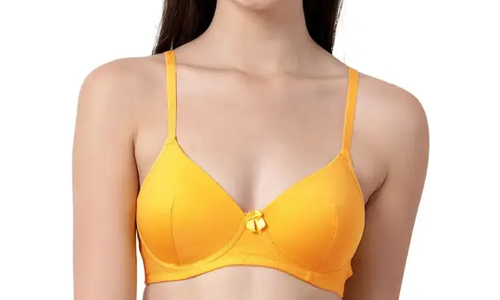 A darted bra has a seam that starts at the bottom of the cup and runs straight up to the center. It has a small fold (short triangle) on the cup to hold the bust. A darted cup bra's seams typically begin at the tip and end a half inch or quarter inch from the centre of the cup.
What is the Purpose of Darts on a Bra?
Darts give a three-dimensional shape to the bra cups.
It contours the cup.
It creates a rounded silhouette.
It helps the bra cup fit around the curves of the bust.
Darts make your bust look full.
The darted bra provides extra comfort and support.
It gives a distinct look to the bra cups.
What is the Difference Between a Seam and a Dart?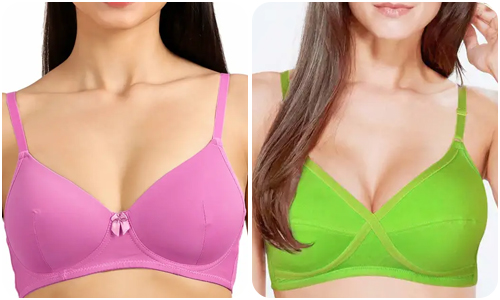 | | |
| --- | --- |
| Seam | Dart |
| A seam joins two or more pieces of fabric in a bra cup. The stitching line is also known as the seam line. | Darts appear by stitching a long fabric that varies in length and width. |
| Seamed bra cup meaning: It has visible seam lines that appear by stitching two or more fabrics together. | Darted bra cup meaning: It is a technique used to shape by pinching and folding a point on the bra cup. |
| Types of Seams: horizontal, vertical, diagonal, transverse. | Darts end a half-inch or quarter-inch to the centre of the cup. |
| Seams lift, separate, and support your breasts. | Darts contours and shapes your breasts. |
Hope I've made it clear. With this blog, you're now in a better position to choose the right bra with confidence. Enjoy shopping for darted bras! You might find it useful to read why a soft cup bra is a wardrobe essential that provides more options.