You buy new leggings and find them impressive with the way the fabric hugs your body. What happens if you suddenly notice a camel toe? There's nothing more awkward than adjusting a camel toe in a gym or any public place. According to Shyaway's workout leggings fit guide, good workout leggings should fit snugly around your waist, hips, ankles, and knees. So, how do you avoid camel toe in your snug-fit workout leggings? Don't worry, we've got you covered.
What is a Camel Toe?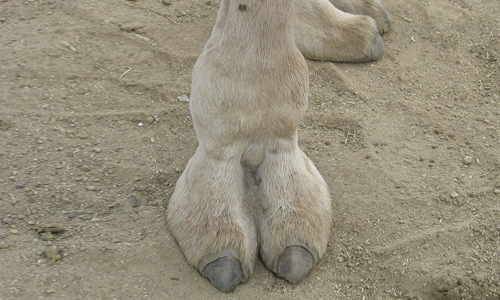 We are, of course, not talking about the ship of the desert! However, there's a slight comparison. A camel toe is a wardrobe malfunction where the outline of your crotch is visible under a tight-fitting garment. Camel toe can be visible under swimwear, shorts, tights, leggings, or any type of body-hugging clothes. We call this a camel toe because the outline of the labia is somewhat similar to an actual camel's toe.
What Causes a Camel Toe? 
Going Commando – If you ignore your panties under your gym leggings, you are likely to display your assets. Due to the lack of a barrier between the skin and the leggings, you will notice camel toe.
Shaved Vagina – Hair-free vagina is attractive and more comfortable, but it could also be a problem as your leggings can ride up and cause camel toe.
Poor Fit – If the fabric is too tight, it can overstretch against your skin, especially near the crotch area.
How to Avoid Camel Toe in Gym Leggings?
You've got a lot of options to prevent camel toes. Go ahead with the best solution that's most convenient for you.
1. Opt for Front Panel Leggings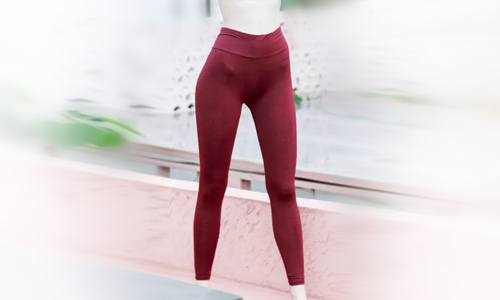 You can try leggings with a flat front panel instead of front seams. They are very common on the market. It prevents the fabric from riding up your crotch area. Such leggings also have a lot of stretch, making them comfortable during all types of workouts and sports.
2. Wear a Panty Liner
It's a simple and easy way to hide your camel toe. Panty liners prolong the life of your underwear, so you might consider using them.
3. Wear the Right Size Leggings
Camel toe is often visible under tight clothing. If you size up your gym leggings, you can see the changes. If it doesn't work, try a different style or brand of workout leggings that offer a seamless finish.
4. Wear Panty/Legging with a Gusset
Many panties and workout leggings come with a gusset to provide extra strength and protection. You may try them to prevent camel toe.
5. Wear a Seamless Panty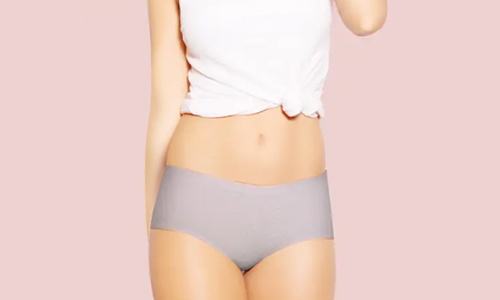 If you want to avoid having a camel toe under your sweat-wicking gym leggings, you can wear a seamless panty. It will help ease any movement and avoid any unusual awkwardness.
6. Try a Period Panty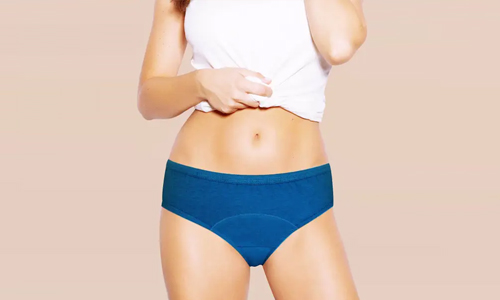 It is made with a leakproof layer that covers your groin area. The additional synthetic layer will hide your camel toe.
7. Wear Thick Fabric
Thin workout leggings can highlight the curves of your body. If you have camel toe very frequently, you must consider shopping for gym leggings that are heavier and thicker.
8. Slide in a Tissue or Toilet Paper
If you notice camel toe at the gym or anywhere outside, run to the toilet and slide a bunch of tissue or toilet paper under your panty to cover it up. It's easy and a quick solution.
9. Wear Darker Shades of Leggings
Lighter shades will display all the bumps and curves, but if you opt for a darker shade, you can hide all the imperfections.
10. Gym Leggings with Prints and Patterns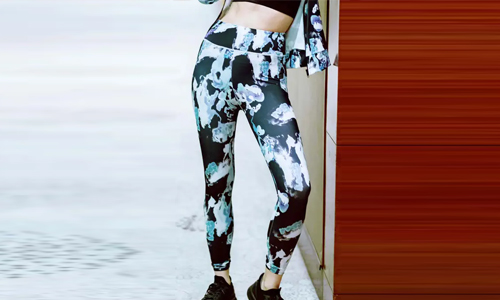 Go for printed or patterned leggings because they tend to hide almost everything. Instead of a plain solid colour, you can opt for one with good prints that are not see-through.
11. Wear a Long Gym Jacket or Top Over Your Workout Leggings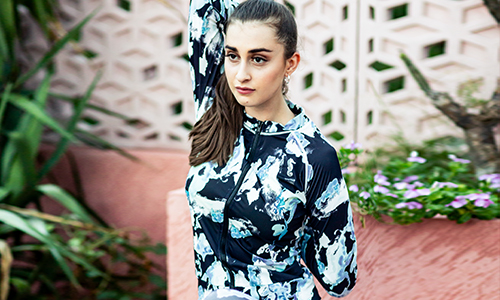 If everything else fails, you can wear a long gym jacket or top to cover the camel toe. This solves all your issues in the crotch and bum area.
You may combine one or two options together to avoid the camel toe in gym leggings. Avoid unwanted embarrassment with our amazing panty hacks.