International Women's Day is celebrated every year on March 8, to honor the historical, cultural and political accomplishments of women all over the world. This year marks the 113th International Women's Day and reminds us of the strength and will-power women possess to achieve their goals. To honor all the wonder women out there, Shyaway brings you the spectacular collection of the best bras you can buy in 2022 exclusively for this special day. 
Women's Day New Launch Bras: Most Comfortable Bras for 2022
Padded bras for flattering silhouette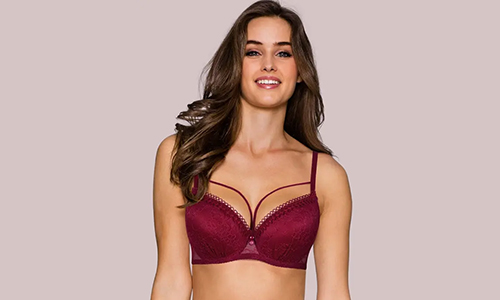 Susie Sangria Red Padded Wired Strappy Neckline Lace Bra
Padded bras are one of the best bras in the market as they offer support, comfort and extra oomph to your breasts. This exclusive new arrival is a fashion statement with a gorgeous neckline, and can be worn for all fashionable occasions. The lace work in the bra is meticulously crafted and would enhance your look and style with no effort! The additional strappy neckline will make you feel instantly sexy. The additional strappy neckline will make you feel instantly sexy.
Bedazzling lace bra
New 2022 Sexy Bra :
Susie Dusky Orchid Wired Full Coverage Padded Lace Bra
Want to achieve a gracious look without sacrificing comfort? We got you covered! This jaw-dropping new lace bra is undoubtedly a style sensation. It is crafted in a unique way in which style and comfort go hand-in-hand. This Dusky Orchid bra provides you full coverage with the utmost comfort and the lacework would increase your beauty ten-fold! 
Everyday Bra For Everyday Comfort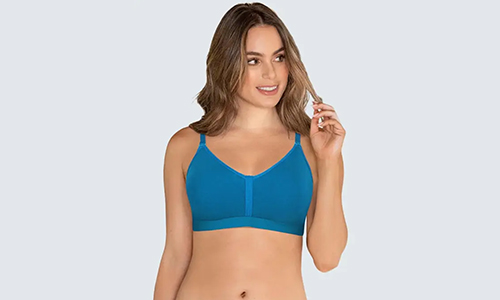 Susie Moroccan Blue Wirefree Moulded Gathered Cup Everyday Bra
If you're a minimalist woman who prefers comfort over anything, this everyday bra with a stunning shade of blue is a must-have for your wardrobe. As the name says, everyday bras are the best bras for everyday use. With features perfectly fitting for normal activities, Susie Moroccan Blue bra is the ideal wear on a daily-basis. 
To Boost your Beast Mode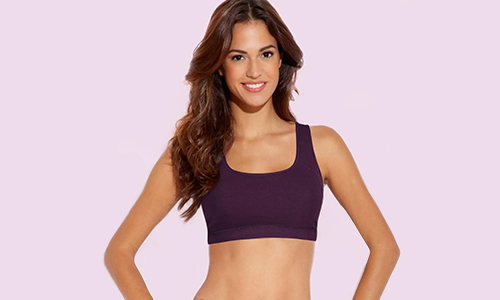 Susie Dark Purple Low Impact Racerback Cotton Sports Bra
Choosing the right inner for your workout routine is indeed important. If you are a woman with smaller busts, then grab this Low Impact Racerback without any doubt. This casual yet cleverly-designed sports bra is best suited to wear during low impact activities such as yoga, walking and pilates. Designed to look like a camisole, Susie Dark Purple is manufactured from stretchable fabrics and also gives you an amazing polished look.
For the Fashionista in You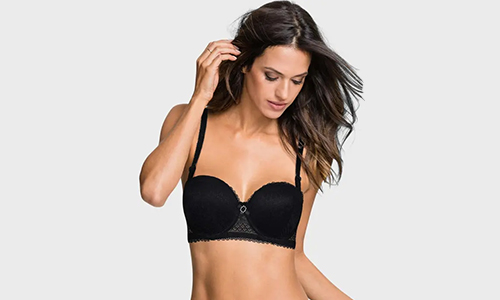 Susie Black Beauty Padded Wired Balconette Designer Bra
If you want an enhanced lift and sensuous cleavage look in your low neckline dresses. Look no further than a balconette bra.This killer balconette gives you a full-blown fashion fiesta look. From the brilliantly crafted lacework to highly comfortable fabrics, Susie Black Beauty is one of the best fashion bras to wear. Balconette bras are crafted in a way to make you feel gorgeous.
Flaunt Worthy Plunge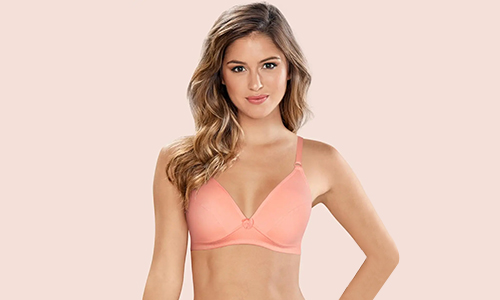 Susie Peach Parfait Non Padded Everyday Plunge Bra
Searching for a bra that works well on your plunge bras are low neckline bras that allow you to flaunt your cleavage in your low neckline clothing. Susie Peach Parfait is the perfect everyday bra with a splash in fashion. This sensational plunge provides great comfort and style, and is an apt choice for a sexy everyday bra.
Prints Mania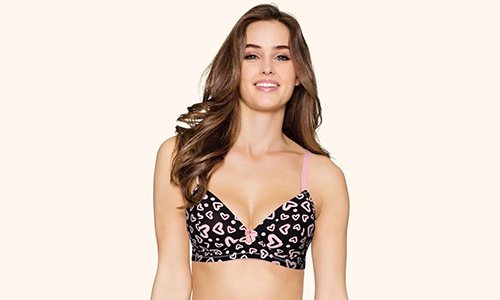 Taabu Black Beauty Heart Print Padded Wirefree T shirt Bra
Prints never go out of style. Printed bras exhibit style, sophistication and versatility. This heart printed padded bra is a fantastic choice for an everyday bra. From gorgeous print to maximum comfort, Taabu Black Beauty is designed to be one of the most likable bras to wear everyday.
Minimiser Magic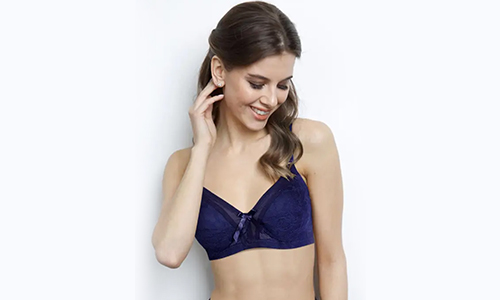 Shyaway Navy Blue Lace Minimiser Bra With Moulded Cups
Want to achieve an illusion of smaller breasts in no time? Then get your hands on a minimiser bra. Minimiser bras are like a god-sent for heavy bust women. Minimiser bras do a fabulous job in creating an illusion of having small breasts by compressing breasts tissue and reducing the bust line upto 1 or 2 inches. It not only works best for heavy bust women but also for other breasts and body types.