Are you having a tough time in quarantine? It is extremely important to stay indoors to contain the spread of COVID-19. We did not imagine that 2020 would bring times like this but self-distancing and self-quarantining are the best ways to stay safe. While maintaining a social distance, let's not forget that these lockdown days are for good!
Lockdown days are where nightgowns, pyjama sets, and shorts have become a uniform!
We have started working in the comfort of our home with our loved ones around. Are you not wearing a bra during the lockdown? You are not alone!
Is Bra-Free Quarantine New Fashion?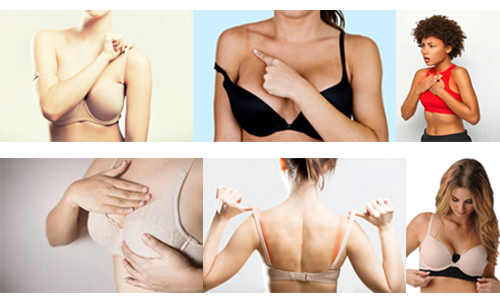 Primary reasons for not wearing brassier include;
Bra lines
Straps digging the shoulders
Breasts hardly breathing
Underwire constantly piercing the skin
Skin rashes
Horrible under band sweat
Sounds relatable?
Many women are enjoying their 'bra-free' quarantine days. 
Are you? 
Freedom From Bras During Lockdown? Research Says NO
Quarantine days are a big relief from the pain of wearing a bra all day!
There are a lot of things you may hate about wearing bras. For many women, the best time of the day is when they throw away the bras after reaching home!
We understand the happiness of not wearing a bra during coronavirus lockdown. You might have even noticed a lot of memes and posts of women revealing their happiness of bra-free lockdown days on social media. After all, working from home doesn't demand a bra! Do they? 
However, Experts Have Other Things to Say
Women enjoy the freedom from bras during the 21-days lockdown which can have adverse effects on breasts. 
Experts alert that not wearing a bra during the lockdown can affect breast health. It can damage the cooper's ligament which leads to sagging breasts. Shape and posture could change for larger cups because bras provide ideal support to large breasts.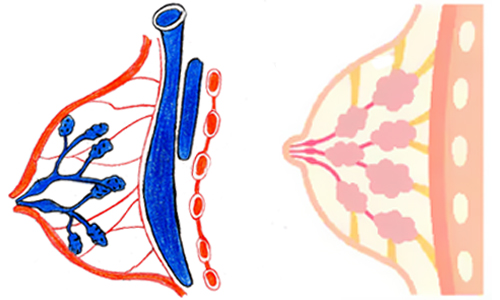 A garment technologist from a UK-based online retail company says that breasts that are unsupported for a longer period could suffer damage to Cooper's Ligament which is the connective tissues in the breast that help maintain structural integrity. 
Dr. Rccardo Frati, a cosmetic surgeon explains that bras are important to maintain support as breasts them to sag due to gravity and age. 
Anna Akerlund from Lousia Bracq says that ditching bras could affect posture for large breasted women and it could affect the entire shape of your breasts. 
As you get older, your skin turns to be less flexible and the gravity keeps pulling the breasts down. Wearing a bra can stop the skin and tissue around the breasts from drooping. 
Bored during quarantine? Find out your lingerie level
. Are you a beginner, intermediate, or advanced? 
Shyaway Recommends…
Experts at Shyaway advise you to wear a bra every day even during lockdown days. It supports your breast but also helps maintain your well-being whether you are at home or outside. 

You can choose super comfortable non-wired bras, bralette, everyday bra, t-shirt bra, non-padded, and seamless bra to support your breasts and to feel light. 

You must  wear your yoga bras

/sports bras/exercise bras during your morning walks, yoga, and meditation. 

Pregnant women should also wear an ideal bra during the day and night.




Wearing a bra while sleeping

is optional. 
What do you think?
Share your comments below!